The FIRM's NEWSLETTER
127th Edition November 2014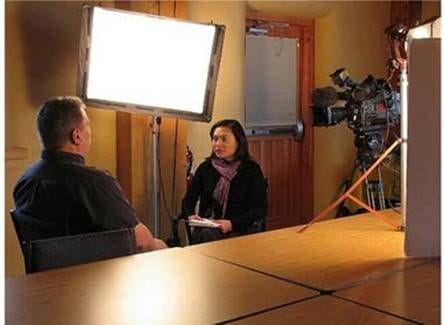 Coming Soon!!!

Good afternoon fellow members,

Exciting times are ahead very soon as we enter into the next millennium of communications.

Each week you will be sent an invitation to join a customised broadcast bringing relevant and exciting News, Informative Interviews with key people and what we are confident is a totally engaging 25 minute broadcast.

And if you miss it live, you can always watch it later on our website from your laptop or mobile phone.

To view, just press the link in the email that will be sent to you and it will lead you direct to the site where you simply logon; and watch the show.

NOW OPEN
Register for sponsorship!

200,000 INVESTORS

Registration is now open to sponsors which allows you the opportunity to promote your product or services to our focused National and International audience.

So if you are

National Real Estate company selling luxury homes
Property Developer or Residential Builders
Law Firm Conveyancing/Family Law/Estate Planning/Elder Retirement/Litigation/Compensation/Etc.
Property Valuations and Advisory groups
Government Regulations
Quantity Surveyors
Property/Economics Statisticians
Financiers/ Insurance companies
Financial Planners/Accountants
Custodians Shares/Managed Funds
International and National Travel
4WD, Caravans, Boats and MotorhomesHealth & Fitness

Register NOW your interest and we will get back to you as soon as possible to discuss time slots.
126th Edition October 2014
'The FIRM'S Weekly Webinar'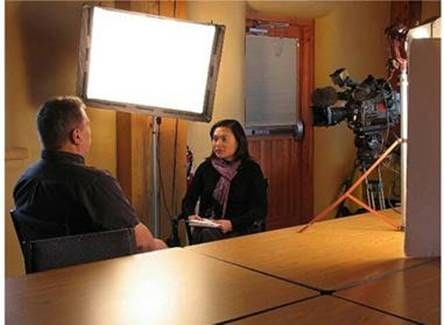 Good morning fellow members,

It is with the greatest of pleasure I announce to you all that The FIRM and its partners are about to change the game, in terms of communication with you.

WE GOT THE BEST!!!
We have secured the services of Australias leading Webinar specialists.
Producing partners Neil McLean and Gai Reid have between them more than 65 years of Broadcast/Producing experience. The Queensland based pair are putting together a high quality webinar the equal of any television show of its kind and in many ways better given viewers can interact directly.

Within a matter of weeks, we will launch a weekly webinar like no other the web has ever seen our webinar team have a long history and deep experience in this cutting edge field of communication.

What will come out of this via email each week is an invitation to join a customised broadcast bringing relevant and exciting News, Informative Interviews with key people and what we are confident is a totally engaging 25 minute broadcast.

An if you miss it live, you can always watch it later on our website.

To view, just press the link in the email and it will lead you direct to the site where you simply logon; and watch the show.

WHAT IS A WEBINAR?
Its a television show produced specifically for broadcast on the net Only The FIRMS webinar is highly stylised and designed to be entertaining, engaging and relevant with professional presenters, interviewers and special guests.

WHATS IN IT FOR SPONSORS ?
Many of you have requested to promote your products and services in the past, well now you can.
Its a cost-effective way to expose your key message s to a large receptive and qualified audience.
With LIVE infomercials and other resources highlighting your messages, its a gentle way of getting your messages to hit their intended target audience.

WILL MY WEEKLY NEWSLETTER CONTINUE?
Of course it will, however it will be soon have a whole new suite of information, a whole host of member-only offers that will save you money and bring you pleasure.

QUICK QUESTION FOR YOU?

Which night would you prefer to watch our live webinar?

TUESDAY NIGHTS or WEDNESDAY NIGHTS?

7PM or 8PM? (Daylight saving time)
'Final Call'

Dear valued members,

Todays email is my third & final call for anyone interested in this exclusive offer - of joining me in becoming a shareholder in a company currently gaining great momentum.

Congratulations to all of you who have already enquired, and thank you for your patience as we work on getting the information to you all as quickly as we can!

If you are still intending on making an enquiry, please be aware this opportunity is closing in the next few days. For a copy of the information memorandum or a discussion about how this may fit your capital growth and wealth plans, I encourage you to respond at your earliest convenience and I will arrange for more information to be given to you immediately.

I look forward to sharing this new chapter of The FIRMs journey with you.
Don't miss this!

Dear members,

Many of you have been valued members of my network for years, and today Im pleased to be able to personally invite you to become shareholders with me in a great new venture.

Together we have an opportunity to be a part of a dynamic company, who are gaining great momentum in the early stages of their national growth plans.

This opportunity is soon closing, and so for a copy of the information memorandum or a discussion about how this may fit your capital growth and wealth plans, I encourage you to respond at your earliest convenience and I will arrange for more information to be given to you immediately.

I look forward to hearing from you soon and sharing this new chapter of The FIRMs journey with you.
Private Investment opportunity

Dear members,

This weeks email is short and sweet, to share with you an opportunity which has just opened for members of The FIRM.

Many of you have been valued members of my network for years, and today Im pleased to be able to personally invite you to become shareholders with me in a great new venture.

Together we now have an opportunity to be a part of a dynamic company, who are gaining great momentum in the early stages of their national growth plans.

For a copy of the information memorandum or a discussion about how this may fit your capital growth and wealth plans, I encourage you to respond at your earliest convenience and I will arrange for more information to be given to you immediately.

I look forward to hearing from you soon and sharing this new chapter of The FIRMs journey with you.
BREAKING NEWS!!!
"20,000 members"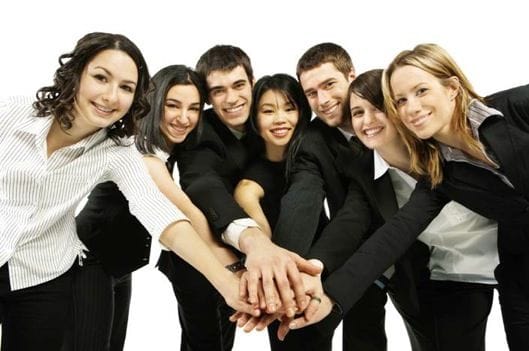 Good afternoon fellow members,

I want to share with you some very exciting news!

We are very proud to announce through your wonderful support over the past 15 years we have now reached a grand total of 9,847 of your friends, family and work colleagues as members of The FIRM. On behalf of the team I wish to thank each and every one of you for your referral.

In addition to this, one of our long term business associates and mentors, now in his mid 70s, is retiring from the business world. I was deeply moved and honoured when he presented to me all of his 10,162 long term clients to become members to The FIRM.

So - officially The FIRM has now 20,009 members!

This gears The FIRM into a whole new era, and it would be impossible to offer the personal service that you are all accustomed to unless we expanded our team to cope with the new arrivals.

Over a period of three months I have been conducting interviews with Financial Planners and Accountants around the nation to see if they can assist in the additional work load. It became apparent that everyone I interviewed had their own systems, different ideas and methodologies, which could have been catastrophic if we tried to all work together.

I have had a strong business relationship with QLD-based business owner and economist Matt Mercer for over 8 years, in which time he has also become a trusted friend. Matt is one of three founding Directors of Chess Wealth Partners, Australias fastest growing financial planning and investment network. They are also highly innovative and one of the most trusted groups in their field.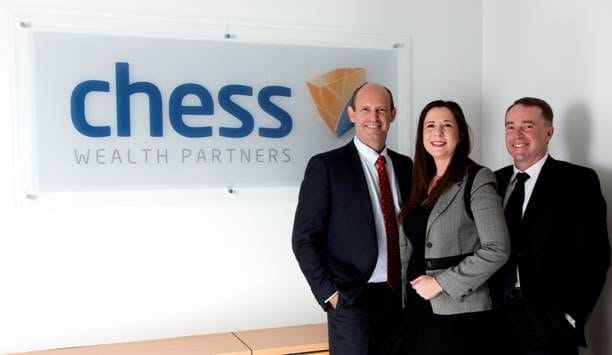 Matt Mercer, Bernice Cooper & Chris Catherwood

Directors
Chess Wealth Partners
www.chesswealth.com.au

Recently we sat down and discussed many options to develop a business plan that would tick all the boxes. We agreed to move forward in partnership, both corporations working together to administer and distribute our new influx of members to the nation.
EXCITING NEW ERA

The FIRM are now working directly with the founding directors of Chess Wealth, who have built a very significant advisory business that also incorporates research based property within its advice processes.

Chess Wealth is a national franchise model with an extensive network in Queensland and Victoria, with a long term plan to roll out 250 more franchises across all states over the next few years.

This is going to be a very exciting time for us all, as we move into a more holistic phase and incorporate Financial Services, Retirement Planning, Insurances, Superannuation and Property under the one strategy for our members.

Stay tuned in the coming weeks for more updates and what this means to all of you.

AN ADDITIONAL OPPORTUNITY

As part of the new venture with Chess Wealth, there is an opportunity for a small group of our members to not only benefit from the strategic advice process, but also to own a percentage of the company and benefit from the incredible cash flow and capital growth potential.

After many meetings with the Board of Directors of Chess Wealth Partners, and since structuring the joint venture, I am now able to invite you as members of The FIRM to enquire about this private equity opportunity, by requesting the information memorandum directly from the company.

For those of you interested in this opportunity, I suggest that you contact Matt Mercer directly on 07 5574 0760 or send an email to him at matt@chesswealth.com.au. Alternatively, contact me and I will ensure you receive the information.

The FIRM has a limited parcel allocated by Chess Wealth for our members who are interested in this type of cash flow and capital growth opportunity, so please make sure you call Matt as soon as possible to get the ball rolling.
125th Edition September 2014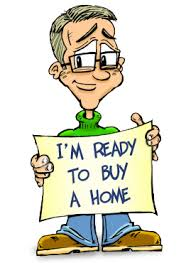 We have buyers waiting to buy your investment property!
Good morning fellow members,

Well, Spring is in the air now as we start to warm up from a mild winter.

We want to thank everyone for participating in the Annual Survey. This years results were very interesting compared to other years, especially with many members leading into retirement very soon.

Lets cast our memory back when we first met the girls from Asset Finance some 15+years ago when you both were considering your very first investment property. Remember the girls going through doing the budgets and the risk analysis determining which property on paper was the best performer based on all the facts through the PIA (Property Investment Analysis).

Then armed with this critical information we drove around looking at these properties with a clear objective in mind, to provide a more comfortable lifestyle when we were to retire.

We isolated a property, met with Greg, Q Property Law for the deposit and then raced back to my home to celebrate with the champagne sunset cruise. Annette had dinner prepared and the following morning you returned home. This was the start of many more properties for the future. Many of you have strong property port-folios paying zero tax for many years.

After the riding the GFC wave which slowed down the Nation as well as our equity it is now time to consider moving the old properties, as the tax deductions are not as active, the repairs and maintenance schedules are about to lapse and you are heading for retirement.

Time to cash in on those earlier properties that cost $85,000 now worth $375,000 pulling $425 per week rent so you can start to enjoy the beginning of retirement.

Please email me back the properties that you wish to move as I have many investors waiting for high rental return properties.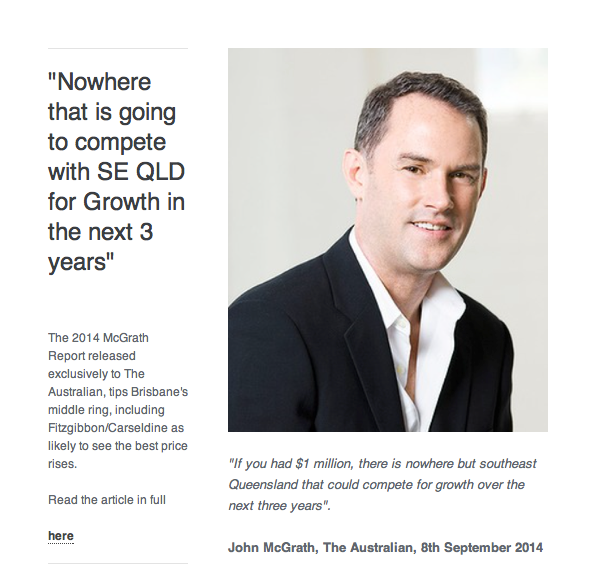 124th Edition August 2014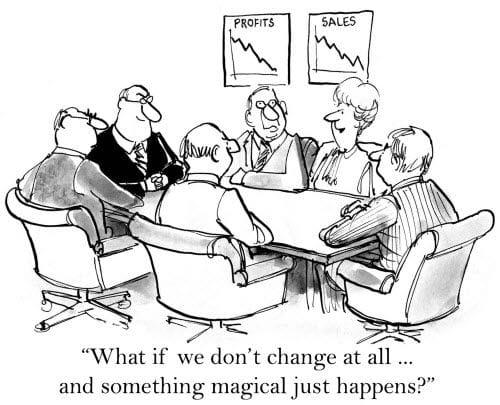 Good afternoon Fellow members,

Another perfect day in paradise as we prepare for our Annual Survey Report.

I want to thank everyone for their support over the years voicing your opinions on how we can improve our standard of excellence. This has been the critical foundations of The FIRMs growth over the past 15 years.

We are honoured and proud to announce, that as of today, 9,721 members continue to support The FIRM. Thank you everyone as we remain very humble and honoured to continue delivering our unique services to you personally.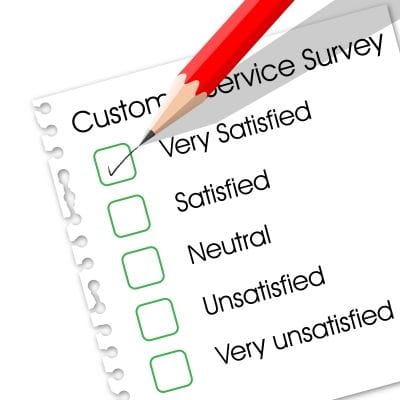 As you are all aware I have been running around the country providing our National campaign for the past 3 years. The plan was to call in and see everyone individually. Many of the local members in the regional areas provided BBQ nights where I could catch up with you but many I couldnt see due to time constraints.

So, instead of emailing the Survey Report to you to complete as we have done in the past

I am going to attempt to call every one of you individually to say hello. Kym, my personal assistant will also be calling you, so please make her feel welcome as she is our new addition to the team.
The FIRM's Hot Property
Going National!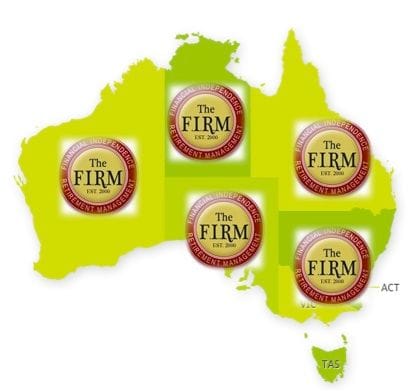 See HOT PROPERTY for details!
Good afternoon everyone,
It has finally happened where our demand from all our 9,797 members have forced us to go National. Many of the properties listed on the web-site have been through very strict regulations and specifications so we can maximise all the benefits for now and the future. Enjoy!
Have a great afternoon and chat soon!
123rd Edition July 2014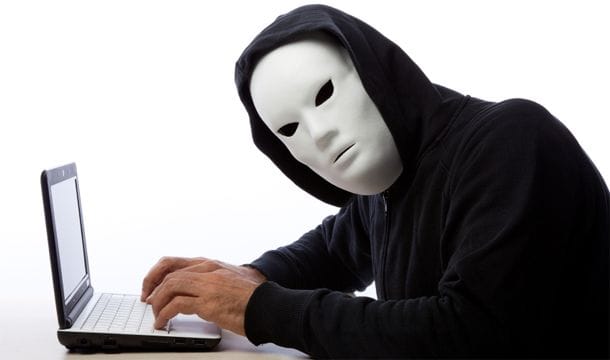 Good morning fellow members,

This NEWS Bulletin is a very serious private message to all our loyal members who need to be warned of unscrupulous people and organisations who prey on those of us who are not internet savvy.

Many scams originate overseas or take place over the internet, making them very difficult to track down and prosecute. These scammers target Australians because Australian Government does NOT have international jurisdiction to investigate nor prosecute them, however they can notify the regulator in the scammers country so that regulator may pursue these illegal activities. If you lose money to a scam, its unlikely that you will ever recover your loss.

The ACCC, Crime stoppers, Scam watch, Small Business Commission or your local Ombudsmen publish web-sites to help consumers recognise and prevent scams. Their role extends beyond preventing scams and include other areas of consumer protection, infrastructure, regulation, cartels, and other forms of anti competitive conduct ONLY IN AUSTRALIA.

Here are a few web-sites that will help you assist you to recognise who they are and what you need to do.

https://www.scamwatch.gov.au
https://www.afp.gov.au/policing/cybercrime/internet-fraud-and-scams.aspx
https://www.moneysmart.gov.au/scams/companies-you-should-not-deal-with

Banking and on-line accounts scams
Chain Letter and Pyramid scams
Health and medical scams
Identity Theft scams
Investment scams (get rich quick)
Job & employment scams
Lottery and competition scams (fake prizes)
Mobile Phone scams
Money transfer scams (Nigerian scams)
Online scams
Personalised scams
Small business scams

Are You a Victim?
What is a victim list?

Lists may have initially been compiled by direct marketing companies or list brokers for genuine marketing purposes. Increasingly however these lists are created and traded by scammers on the blackmarket. Lists also increasingly identify individuals who may be particularly vulnerable to deceptive offers and scams.
Victim lists can contain a variety of sensitive personal and financial information.
Scammers will trawl the internet for your personal details and have also been known to search public phone books and online directories, your postal mailbox or even your recycling bin to get hold of discarded personal documents such as bank statements and bills.
Victim lists are sometimes referred to by scammers as lead lists or suckers lists, however you are far from a sucker if your name is on a list. You might end up on a list if you have ever replied to a promotion sent to you or if you have subscribed to a service online and failed to tick the box requesting that your contact details not be passed on. The stigma or embarrassment of being on one of these lists can wrongly make victims think they are to blame, and discourage them from reporting these crimes or seeking help.
Scams using victim lists
One example occurs when someone falls victim to a scam, providing money to a scammer. Following payment, they are contacted out of the blue by either the same or another scammer posing as a law enforcement officer or a private investigating body. The scammer will tell the victim that they have been scammed and will request payment so that the law enforcement body can investigate the scam to try and retrieve the money lost.
The fake law enforcement officer may alternatively claim that they have caught the initial scammer and that the victim is entitled to a refund of their money if they first pay an upfront fee.
Scammer often pretend to be from overseas law enforcement so the victim cannot easily call the body to verify the legitimacy of the investigation or refund offer.
Warning signs
You receive a number of offers/scam approaches out of the blue, often via unsolicited phone calls, emails or letters.
You may have fallen victim to a scam previously and within 12 months receive a similar suspicious approach.
You have registered your details on a website and may have failed to tick a box requesting that your contact details not be sold or passed on.
Protect yourself from being added to a victim list

Be cautiousif you receive any offer which seems too good to be true, it probably is. Hang up immediately, delete the email or ignore the letter!
Do not respond to scam emails, even to unsubscribe or to say you know it is a scam!
If you have fallen victim to a scam or you receive a lot of unsolicited emails and phone calls consider changing your email address and phone numbers.
Never give your details to any company or provide them through a website, regardless of what they are offering, unless you are sure they can be trusted.
If you are considering providing your details to a company via their website, read their privacy policy/terms and conditions first. If you do not agree with how they will use your details, do not provide them.
When subscribing to a service or completing an application form, most companies will give you the option to tick a box requesting that your details are not shared with any other companies. Be alert this option may be hidden at the end of the form or in small print.
Keep your postal mail safe by placing a lock on your mailbox.
Always shred/destroy personal documents before you dispose of them.
As well as following these specific tips, find out how to protect yourself from all sorts of other scams.
Report scams
If you think youve spotted a scam, report a scam to SCAMwatch or contact the ACCC on 1300 795 995. You should also spread the word to your friends and family to protect them.
I am a Victim!
Back in 2009 I fell victim to an off shore scamming company, in fact the company boasted that it was a web-site designed to protect victims from scams.

I received a call from a distraught member in July 2009, who I had known for many years stating that there were terrible comments about me on the internet. I immediately googled the web-site which was very cleverly designed, looked official and I was shocked to see what was written about The FIRM and me personally.

He promises the world, requests money, never does any of his promises and does not return any money. Do not do business with this person or any of his companies.

Vanessa P
Orlando, Florida
USA
July 2009

I replied to the web-site stating that I have never sold property to anyone outside Australia, nor do I receive any money from any client, in fact I get paid by the developer. They replied back saying that they do not remove comments from their web-site however they would publish my comments for a fee of $2,000, which was suspicious in itself let alone the ongoing fees.

I was of opinion and advised that the web-site maybe a scam for extortion itself and will probably close down. It was also out of Australias jurisdiction so very little could be done.

Now fast forward to today and the web-site is still active, in fact they have duplicated another web-site under complaints here in Australia. I have now reported and made statements to all the authorities here in Australia and the web-site is currently under full Federal Government investigation for Extortion and Defamation.

I would like to let all of my members know that I am a victim of a scurrilous smear campaign against my name and all of my companies which has been published on the internet.

I have not committed for fraud on any person.

I have never taken money that was not legally entitled.

To the best of my knowledge no client has complained about my conduct.

No client has ever complained to me about my conduct.

I have never been investigated by ASIC.

I have never been investigated by any regulatory authority.

I have never been investigated by the police.

I am totally innocent of any allegations in these publications.

I will keep you posted as to the results, these comments have had a serious effect on me personally, my family, friends, financially and our company that we are so proud to be a associated with over all these years.

Enjoy the rest of your week and look forward to your comments.

Stay HEALTHY, WEALTHY and WISE until next time!!!
END FINANCIAL YEAR
CLEARANCE SALE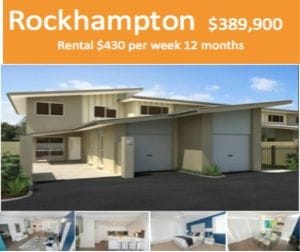 See Hot Property for more details
122nd Edition June 2014
"SYDNEY EXPO"


Good afternoon everyone,

I would like to thank all our SYDNEY Members in the Eastern suburbs who made us all feel welcome over the Queens Birthday weekend regardless of the weather conditions. Also to everyone who emailed, texted and celebrated my 61st Birthday on the 9th June, I was simply amazed and overwhelmed with your genuine comments, thank you.

Sydney is alive day and night in winter with a line-up of exclusive events, shopping and the best dining experiences where members were proud to show me around. I felt like a tourist discovering Sydney for the first time, yet I spent the first four decades of my life here. I soon realized that the city of Sydney has certainly grown out of control, equity through the roof as assets continue to grow.
As you are all aware I have been touring Australia catching up with all our members for the past 2 years and left Sydney to last. We would have over 2,000 members based in Sydney. I will let you know when my next visit is planned however I am still defrosting from my first visit
SNAKES & LADDERS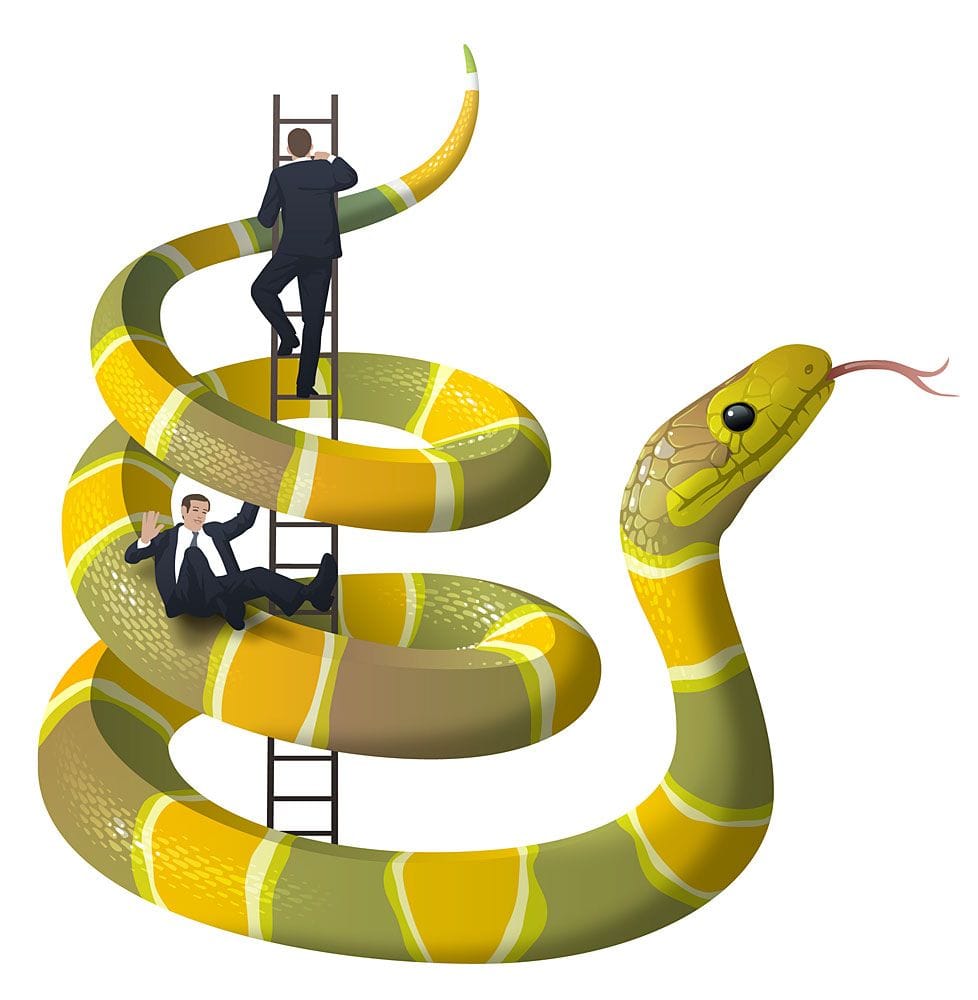 Do you remember when we were kids playing
SNAKES & LADDERS?
As you rolled the dice, you advanced forward towards the finish line, however there were challenges along the way. If you landed on the
LADDER
you would immediately jump forward closer to the finish line. Sometimes you would land on the
SNAKE
and slide backwards even further. All those calculated moves could be wiped out in an instant!
In fact, the phrase
Back to Square One
originated from the challenging game.
Building your wealth is a lot like a game of Snakes and Ladders.
This reminded me when I returned to Sydney where it all started for me personally.
As you are all aware for the first 40 years evolved around hospitality, Apprentice Chef with QANTAS, Management Diploma, Operating Sydney Opera House and then became an accidental investor buying a large parcel land with a rundown winery that no one wanted, now Minchinbury Estate then converting the St. George Rugby Union Club into an Entertainment Complex Mac Mahons Manor.
I played the game Snakes & Ladders in real life, climbing that ladder so quickly it made my head spin, I couldnt slow down, building my port-folio at an enormous speed as I was 10 foot tall and bullet proof, but then I landed on a snake at the age of 37. My health started to deteriorate rapidly due to the long hours and irregular meals and it was all too much as my body was shutting down. The Doctor said this was a warning that I had to slow down.
Queensland was a great option, especially when I was forced to retire back in 1988. Thank goodness I had something to fall back on.
How is your game of SNAKES & LADDERS???
Regular turns in the game represent incremental steps that you take in life: contributing to your super, paying down your Home Loan, saving for that nest egg in an investment.
Well-chosen leveraged investments,
like buying property, are the ladders when it comes to building wea
lth.
A wise property investment will
jump you ahead in the game of building wealth
.
In fact, without a few ladders its nearly impossible to win the game at least in the time you have left before you retire and stop earning an income. We all forget when we are retired we will live at least another 20 years, hopefully more.
There is NO PENSION for us so how are we going to survive?
You simply have to make some wise investments an leverage your assets like property if you want to survive or be comfortable.
But then there are the Snakes in the game
Bad Investments, will take you backwards in the wealth building game. In fact, you can slide backwards even further than square one OUCH!!!
Building wealth is not like Snakes & Ladders in one important way; its not based on luck.
You get to choose whether you land on a snake or a ladder. You just need to tell them apart.
As most of you are aware this is where being a member of The FIRM connected with the right talented professionals really help you win the game. Being part of The FIRM you learn from others with different knowledge and experience, working with people with a common goal and complementary skills helps you win the game.
This is why there is such a huge difference in the results for members whose circumstances are so similar, it is a community effect.
United we stand Divided we fall!!!
Stay HEALTHY, WEALTHY and WISE until next time!!!
121st Edition May 2014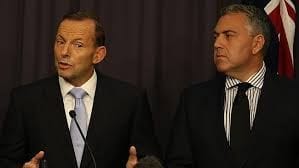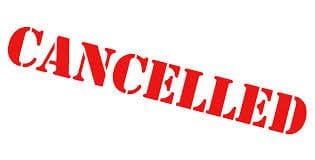 Good afternoon everyone,

As you are all aware the Australian Federal Government has announced in the Budget today that it is NOT PROCEEDING with Round 5 of NRAS

Thats the BAD NEWS for all those who didnt take advantage of the previous Governments offer.

What was the outcome of Round 5 applications?
The Government announced in the Budget on 13 May 2014 that it is not proceeding with Round 5 of NRAS. This means that no incentives will be allocated for Round 5.
Will there be any future rounds?
There are no funds for future rounds at this time. Any decision regarding future funding rounds is a decision for Government.
What will happen to the money that was set aside for Round 5?
The money that was set aside for Round 5 will be returned to the Budget and contribute to Budget savings.
Does this mean that affordable housing is not a priority for Government?
The Government remains committed to addressing the undersupply of affordable housing. NRAS will continue to contribute over $1 billion to housing supply and affordability over the next 4 years until 30 June 2018.
The Government continues to invest $1.3 billion each year through the National Affordable Housing Agreement. We expect to spend around $4.3 billion in Commonwealth Rent Assistance in 2014-15. It has also recently committed $115 million, to be matched by the states and territories, to renew the National Partnership Agreement on Homelessness, which will enable critical homelessness initiatives to continue.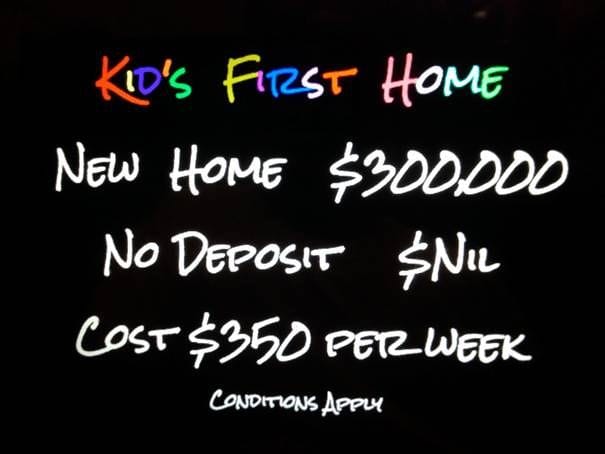 Our First Home Owners Grant package met with unbelievable responses, thanks to the Mums and Dads, developers and Builders giving a helping hand all around Australia.
Regrettably we are currently at capacity for orders and unfortunately entries are now closed. We wish to thank all those people who made this campaign a very special time to allow our children the opportunity to move into their first new homes before Christmas.
120th Edition April 2014

National HERO
Jayden Ibbitson
4th Aussie Titles SWIM
7th Aussie Titles IRON MAN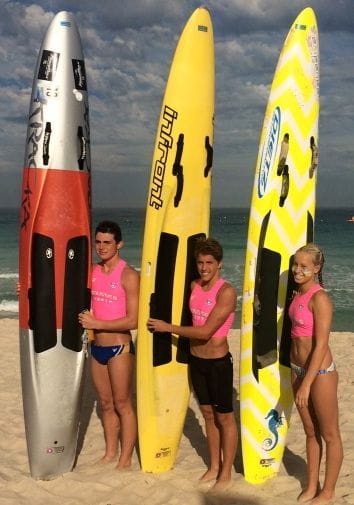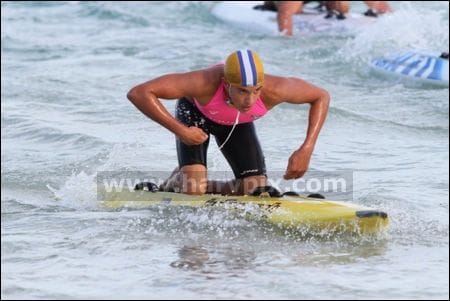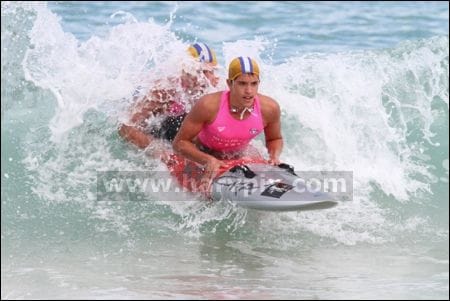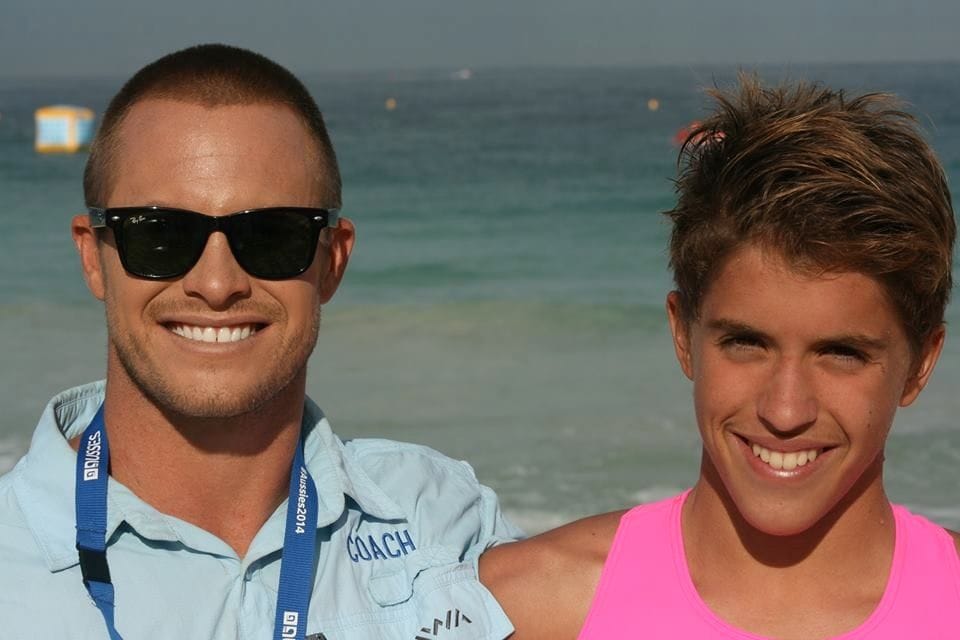 Happy Easter Monday fellow members,

Trust you are all enjoying your Easter Eggs as we are J

Message from Jayden:
Thank you everybody that has congratulated my achievements at the Australian Titles last weekend.
I guess all those early morning seasons down at St. Hildas Swimming Pool paid off resulting in 4th Place in Australia. Also with the hard work and time that my coach at Kurrawa SLSC has put into me I was able to come 7th Best Iron Man. Thank you for your time and comments to congratulate me and sending nice responses.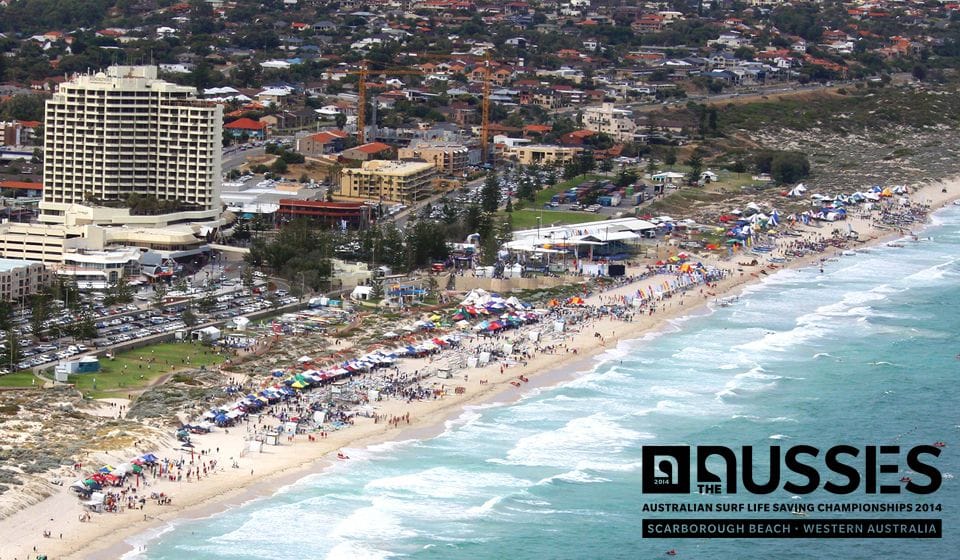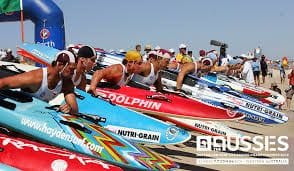 119th Edition February/March 2014
Mac Mahon's Manor
Official GRAND OPENING
"If these walls could talk"
Exhibition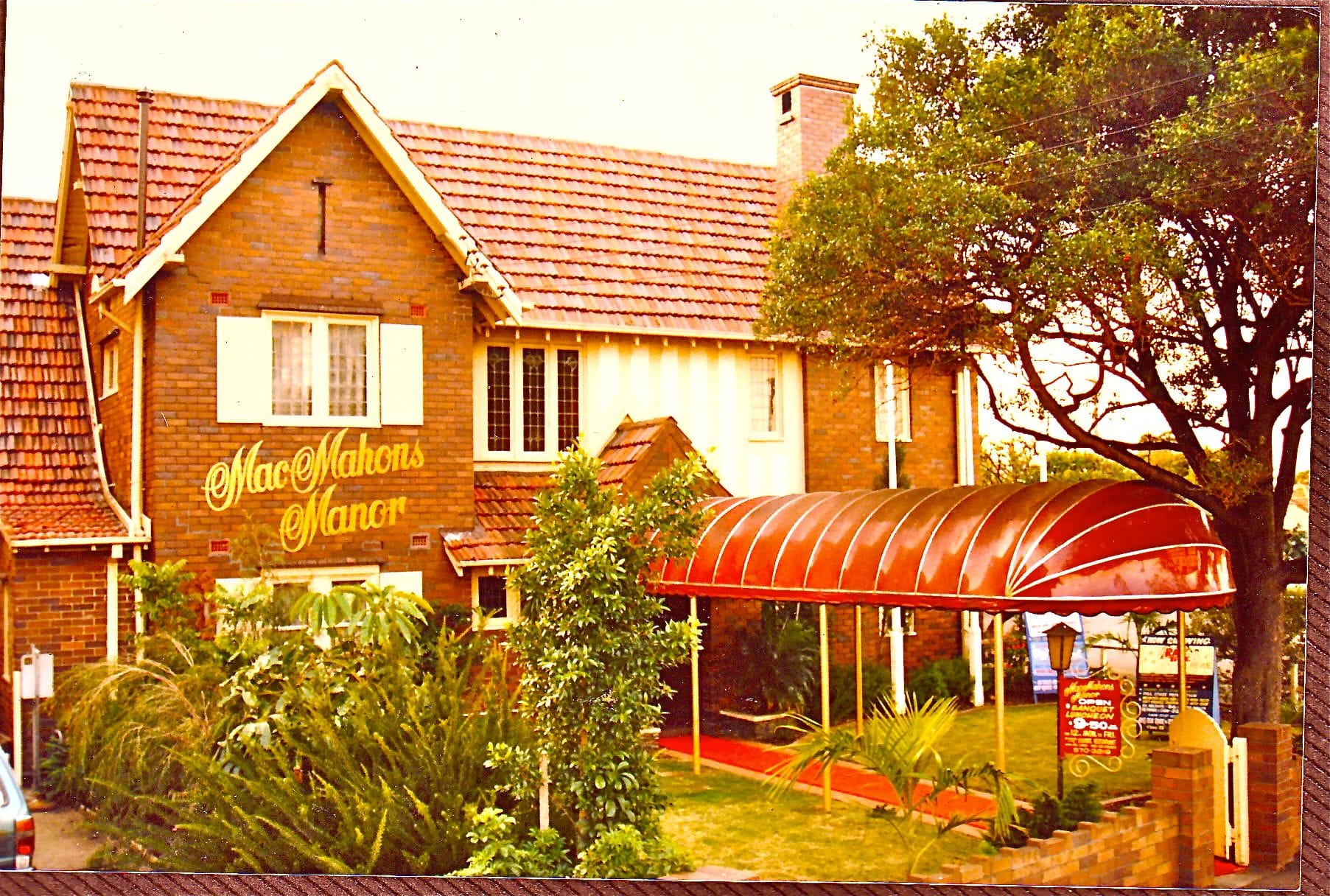 Good morning fellow members,

Well, what a spectacular event, meeting everyone for the official opening If these Walls could Talk.

It was lovely catching up with so many people after 30 years, customers, staff, entertainers and my Aunty Gillian & Bob made a special trip down to join in on this very special occasion. It was indeed an honour to be recognised and remembered after all these years in providing a service to so many people that will never be repeated.

I was deeply touched when an older couple approached me who were the parents of their daughter who was married at The Manor. Her daughter contributed her preserved top tier of her wedding cake, photo album and framed pressed bouquet of flowers from the wedding which are included in the exhibition that is running for 3 months.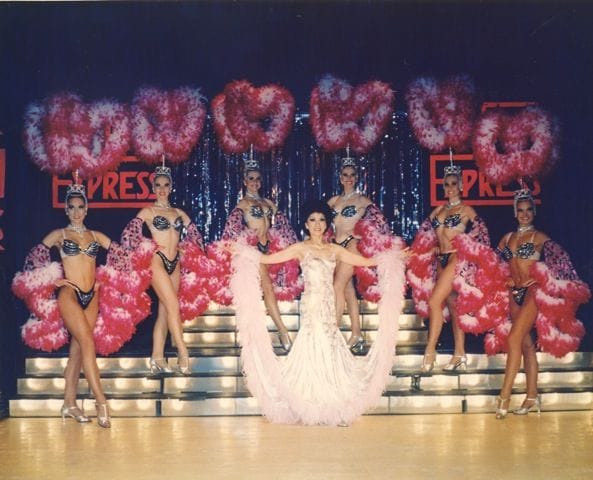 One of the many spectacular performances at Mac Mahon's Manor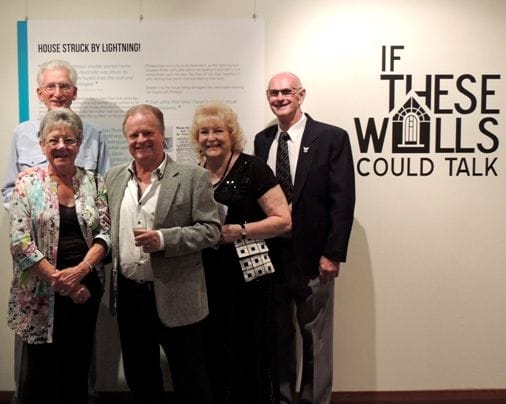 The Parents of our first Bride and Groom Wedding & Uncle Bob and Aunty Gillian Newey
Well, there you go, the Ibbitson family name continues to live on in the St. George area after many decades dating back to the original IBBITSONs Seafood restaurant when the punt used to cross the Georges River now known as Tom Uglys Bridge. The 65 Halverson cruiser, Silver Cloud, then the largest boat in its time owned by Bob Ibbitson, the Commodore for many years to the St. George Motor Boat Club. The Silver Cloud built in 1939 is now considered a Maritime historical monument and is being fully restored. It is any wonder why I love my boats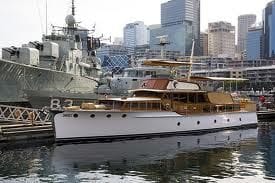 So for all those people who attended this very special event and those who will go to the exhibition, or who have had an association with us in the past I want to thank you for all your wonderful support as we continue to be motivated to cater to your needs into the future. There will be a special page dedicated to Mac Mahons Manor on a web-site. The Hurstville City Council are also in preparation dedicating an on line exhibition if you are unable to attend.