211th MONTHLY EDITION
DECEMBER NEWSLETTER
"Fair Winds & Following Seas"

Good afternoon Fellow members,
Firstly, I wish to thank all of you for your ongoing support to explore AQUA SAPPHIRE for retirement. Thank you also for providing pictures of her entering your harbour in Australia.
VIP GUESTS - GRAND TOUR of AQUA SAPPHIRE
We are organising a Grand Tour at most seaports around Australia & New Zealand for the month of January and February 2023. This will include the cabins that you are considering purchasing.
Then join us in the Grand Dining Room for a sumptuous luncheon that the Executive Chef has prepared especially for you. This is also the chance to meet other members of your community who have been members of The FIRM for as long as you have been members, perhaps a neighbour. :))
We are limited to only 30 guests onboard at one time, so if you are considering inspecting your cabin then you need to register your name to become a VIP GUEST, please contact me ASAP!!!
On behalf of our dynamic team at The FIRM and my family, we wish each and every one of you a beautiful Christmas and a safe, happy holiday.
Your thoughts and contributions of constructive ideas throughout the year have been the benchmark for us to continually improve our standards of excellence towards you and your family. We are honoured that you are part of our ever-expanding community of over 16,854 family members.
Wishing you, your family, and your friends a wonderful Christmas, with love, continual blessings, laughter, and a prosperous year ahead for 2023.
Have a great Christmas holiday and hopefully see you onboard AQUA SAPPHIRE over the next couple of months :)
Stay HEALTHY, WEALTHY & WISE until next time!
Chat soon!
Kindest regards,
John & Annette Ibbitson
DECEMBER 2022
AQUA SAPPHIRE
"Arriving & Departing
SYDNEY HARBOUR
Monday 12th December 2022"



Good morning Fellow members,
What an auspicious occasion as our first of 4 R class Cruise ships enter Sydney Harbour yesterday. Now heading north to Indonesia.
For those members who have purchased cabins, you will be pleased to know that AQUA SAPPHIRE will be returning back to Sydney on 16th January 2023 ready for inspection. She will be doing a lap around Australia and NZ then back to Sydney on 13th February 2023 to commence a lap around the globe.
We are currently in final negotiations with the owners pending February 2023 settlement.
For those members considering purchasing a cabin onboard then please contact me directly to arrange an inspection.
Chat soon!
---
210th MONTHLY EDITION NEWSLETTER
NOVEMBER 2022
"COMING HOME"

Good morning fellow members,
What a journey this year has been so far. Losing my Mum, final negotiations to settle on our first cruise ship arriving in Brisbane on 14th December, and finding a home for her to berth, now that Port side Brisbane is closed has been a dilemma.
I will send out the invitation to all those members who expressed interest in purchasing a cabin so you will have the time to inspect whilst in Port, not to mention the after-party to celebrate :))
Here we are in the final weeks of the year. I think we all say it every year, but my God this is the fastest year that I can remember. The Gold Coast is really finishing on a strong note.
According to Andrew Bell, Ray White Surfers Paradise, he said that the latest Census has shown that more people are moving to Queensland from other States and Territories than anywhere else in Australia.
That Census showed that in the 5 years and up to the 2021 Census that net of 100,000 people moved to Queensland, and get this, the next largest population movement was to Tasmania which picked up 15,000 people, followed by the ACT with 10,000.
Yes, you are wondering about New South Wales and Victoria, well, New South Wales saw the largest net loss with over 102,000 people moving out of the State, and Victoria amazingly just 10,000. There has been so much talk about the movement out of Victoria, but interestingly whilst a lot of people did move from Victoria to Queensland, a lot of New South Wales people moved from New South Wales to Victoria to balance up their loss.
Yes, we all think it's downsizing retirees that move the most. As they reach retirement age they might retire to the Gold Coast, or the Sunshine Coast, but that's not the case either. The median age of people who moved in the last 5 years was 33 years of age. But, remembering the median age is a balance between all people who move inclusive of young children and retirees.
The data suggests that people are moving for housing suitability and affordability as well as employment opportunities. Whilst Queensland is a major winner in the national migration stakes, you can see the trend is strongly against capital cities. In the 2021 Census, there was a net loss of 160,100 from Australian Capital Cities, whilst in the previous Census in 2016, it was only 43,000 people.
Now one of the things that we have learned is that when people come to Queensland on holidays it pre-empts their thinking about the move to live here. It's so often that when they look at their real estate options, and for many, decide to buy then and there on the spot. It's part of the reason why our big Event in January is so successful. We create significantly more buyers because they are here on holiday and have the time to look for their real estate preferences.
So, looking at that we see an incredible pickup in tourism in recent months. The latest official figures came out for August that showed an incredible pickup in domestic tourism spending, that is what people spend when holidaying here in Queensland. There was a 64% increase in domestic spending between what was a normal tourism year, back in 2019 pre-Covid and looking at the month of August, compared to the August that just passed. Back in August 2019, there was just on $1.5 billion dollars spent in Queensland on domestic tourism, whereas in August of this year that had risen to just under $2.5 billion. Wow, what an incredible increase.
One can only imagine what the Christmas/January holiday period will be like this year on the Coast. The streets have been packed for weeks now and it's outside the normal window of high tourist numbers. Speaking to most of the major hotels, it's a full house sign that is upright throughout December and January, and so we are really expecting some amazing results this Christmas/New Year.
Andrew also added; It's certainly a great sign for The Event 2023. Don't forget if you are giving thought to sell properties reach out to us via the contact form below. This will be your best opportunity of selling in the current real estate cycle, and certainly for the next few years.
We are getting closer to the close-off for The Event 2023, limited availability for anyone wanting to be part of the program, so please ring today.
Meanwhile, I hope you are in the festive spirit. As I said in my last report, let's really make this a great happy Christmas, get into the swing and be the leader of the Christmas spirit amongst your family and friends.
208th & 209th MONTHLY EDITION NEWSLETTER SEPTEMBER/OCTOBER 2022
"The Factors affecting our Property Market here on the Gold Coast"

Good afternoon fellow members,
My extreme apologies for not releasing the last month's NEWSLETTER EDITION as I was certainly preoccupied with handling the IBBITSON ESTATE issues which have certainly been challenging.
So, I have taken the liberty to include all the News and reviews in this month's edition.
The Albanese Labor Government has increased the number of permanent migration visas available in 2022-23 from 160,000 to 195,000 places. This means there are an extra 35,000 permanent visas to address parts of the Australian economy currently experiencing severe staff shortages.
QLD Land Tax Scrapped - The controversial land tax made law in June has been repealed. The tax would have affected thousands of landlords and effectively double-taxed them not only on their QLD properties but properties held in other states as well.
Record Low Rental Vacancy Rates. Currently -it is 35% below the previous 5-year average.
Investor market. The decline in investor purchases between 2017 and 2021 combined with an increase sell off in 2021 and 2022 has added to the rental crises.
International Students are granted another 2 years to work in Australia. Certain Bachelor's degree holders will now be able to work for 4 years up from the 2years previously.
56,000 International students arrived in Australia in November 2021 and another 50,000 have applied.
Working hours of international students have also been relaxed "Until 30 June 2023, all ongoing students, as well as new student arrivals and secondary applicants, are able to work more than 40 hours a fortnight in any sector of the economy and work before their course of study commences." This is driving an influx of student applications.
Interest Rate Increases. Generally, house prices fall when interest rates rise because the subsequent rise in mortgage payments reduces demand from buyers. People are less willing to begin a bigger mortgage, fewer people want to buy, and real estate prices either drop or simply stagnate until interest rates fall again. We are already seeing a reduction in buyers and an increase in vendor discounting.
Reserve Bank of Australia Jonathan Kearns "Interest rates affect all asset prices, including housing prices. Assets are valued for what they provide us in the future, be that dividends, coupon payments, rent, or 'housing services, as well as potential capital gains. Because the value of assets depends on future cash flow, a crucial element of asset pricing models is an interest rate used to discount, or value, future streams of income (or capital gains). An increase in interest rates means that a given amount of income (or benefit) at a future date is worth less today, and so an asset with a fixed future stream of payments will be worth less today. Of course, the future cash flow may also change with interest rates, amplifying or moderating the impact on prices.
$20 Billion in Infrastructure and upgrades planned ahead of the 2032 Olympic games. Projects such as the Southport CBD rejuvenation ($5 billion), the Gold Coast Health and Knowledge Precinct Investment ($5 billion), the Olympic rail upgrade ($2.2 billion), and the stage three extension of the Gold Coast light rail ($1 billion). These are sure to increase sentiment, population, jobs, and capital from investors.
Despite all the doom and gloom in the media, the Gold Coast is well set for long-term capital growth and a demand for housing. Nationally values are just 3.4% down from their peak, with a modest 0.9% drop in September Sydney property prices have fallen 3.7%, with Melbourne home prices down 2.1%.
One thing I am sure of the best time to sell your investment is now, as prices are predicted to drop over the next 2 years or at least stagnate while the economy recovers.
Chat soon!
Stay safe healthy and wise :)
Kindest regard's, John
207th MONTHLY EDITION
NEWSLETTER AUGUST 2022

Good morning fellow members,
The end of the month has ended with some sad news that my Mum passed away last Tuesday at the age of 91 years of age. Very active her entire life and was never ill during her aging process. She passed away with dignity in the Gold Coast University Hospital to meet up with my Dad and brother Gary who passed away 10 years ago.
Inflation, Covid, Influenza - what else can they throw at us?! Thank goodness real estate is still a stable and growth asset. We move into interesting times and as I write this August is here and the spring market is only 4 weeks away. Always the best time of the year to sell and I'm sure this year will be no different. according to the Ray White Real Estate Team Leader Craig Caughlan Hope Island.
Residential properties in our area have been selling strongly, buyers are still out and about, however they are having to have recent finance pre-approvals in place to ensure they can complete contracts. This is where the right method of sale comes into its own, with a professionally-run campaign.
Listings are low, with strong buyer activity at all levels of the price range, ensuring the competitive nature of the negotiation is delivering a strong outcome. Yes, the market has softened by about 10% over the past three months and it will soften further as the year progresses - time to take advantage of the now whilst prices are still strong.
Just last Thursday we ran our end-of-month auctions - 25 properties - with a clearance rate under the hammer of 76%. That's about 25% above the Queensland average - the room had enormous energy and buyers were bidding strongly to achieve their dreams. We believe as we move forward into spring and indeed the summer months, the auction method of sale will deliver the strongest results for our selling clients.
So, if you are thinking of selling, why not take this opportunity whilst the market is still strong and experiencing good demand?
If you are looking to purchase, we have a wonderful selection of homes on and off-market to show you.
Chat soon as I said the funeral arrangements so maybe off the air for a couple of weeks.
206th MONTHLY EDITION
NEWSLETTER JUNE / JULY 2022
QLD Maroons V's NSW Blues
Highlights
Good morning fellow members,
What a game for the State of Origin, never in the history of the game have I ever seen such determination from both teams, well done to Queensland and New South Wales.
I'm certainly feeling for all of our Sydney and regional clients who are again affected by this continuous flooding that we are experiencing in 2022. These warmer ocean temperatures are continuing to hound us, and sadly it appears there will be more to come. Our thoughts are with you.
I am always getting questions about different aspects of the real estate market so I will address two of those today.
Firstly, yes it is true that the Gold Coast is fairing better during this price correction phase of the market cycle than most other markets in Australia. It shouldn't be such a big surprise. The fundamentals of our market are supporting the market. A shortage of properties on the market for sale and continuous strong buyer demand.
The second feature is in relation to this inflation figure that is driving the sharp increases in interest rates. I was at a market briefing just last week by a leading Economist who pointed out that when looking at inflation and trying to predict what will happen with interest rates moving forward, we should break inflation into two sectors. The first is the core items that are included in measuring inflation year in and year out, and a couple of those factors have really been the items that have jumped in cost and that are causing this higher inflation figure.
There are 3 of those cores, the first is fuel costs, which infiltrate almost every single product that we purchase through production, delivery and so on. This is demonstrated when we go to put fuel in our cars and this is well documented that the cause of this is the Ukrainian War. How long those fuel prices stay high is dependent on how long the War continues and how long other oil producers take to ramp up their production to offset the effects of the war. It's probably the wildest card of all and it's probable that we aren't going to see any joy in that space until sometime next year.
The second is food costs, sharp rises in much of our food items have come from a lack of unskilled labour that is used on the farms in production. With so many of our usual seasonal skilled labour sourced from overseas unable to come to Australia, there just haven't been people on the ground. In many cases, farmers have had to plough back certain products into the ground because there weren't pickers for the crops. The second factor in this area has been the floods that have wiped away crops altogether in many areas, and because of repetitive rain activity it made it near impossible to plant new crops, hence a shortage that has driven up pricing. In many areas, they have been getting back into the cycle of production and as we move through the second half of this year we will see more and more of this product come online. The third component of these unique inflation drivers has been building materials, it's a worldwide problem with demand for all forms of building materials that have been in strong demand. The fundamental problem here has been production and supply chain issues. Better news on this front as manufacturers have been investing over the past 18 months into higher production capabilities and the supply chains are also starting to get back to normal. Again, something we will not truly notice until we move into 2023.
The core items that are read to assess inflation would put inflation around 2%, but it's been these one-off factors that have pushed it so high. There is a growing belief, that during the course of 2023 most of those will start reducing and hence the pressure on interest rates will start easing.
So, yes expect some interest rate rises through the balance of this year, but let's watch those inflation figures to see whether we might in fact see a reduction in interest rates somewhere in 2023.
205th MONTHLY EDITION
NEWSLETTER MAY 2022
The 96 suburbs where house prices have doubled - or more - over the past five years
For more details -
https://www.the-firm.com.au/2022-news-headlines.html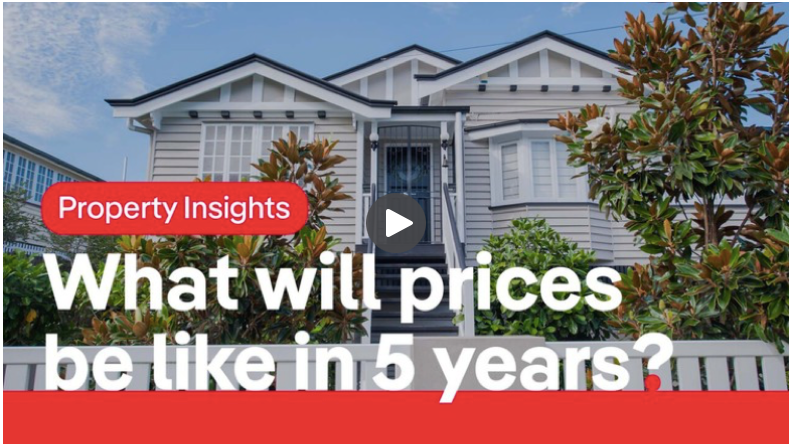 SOURCE REIQ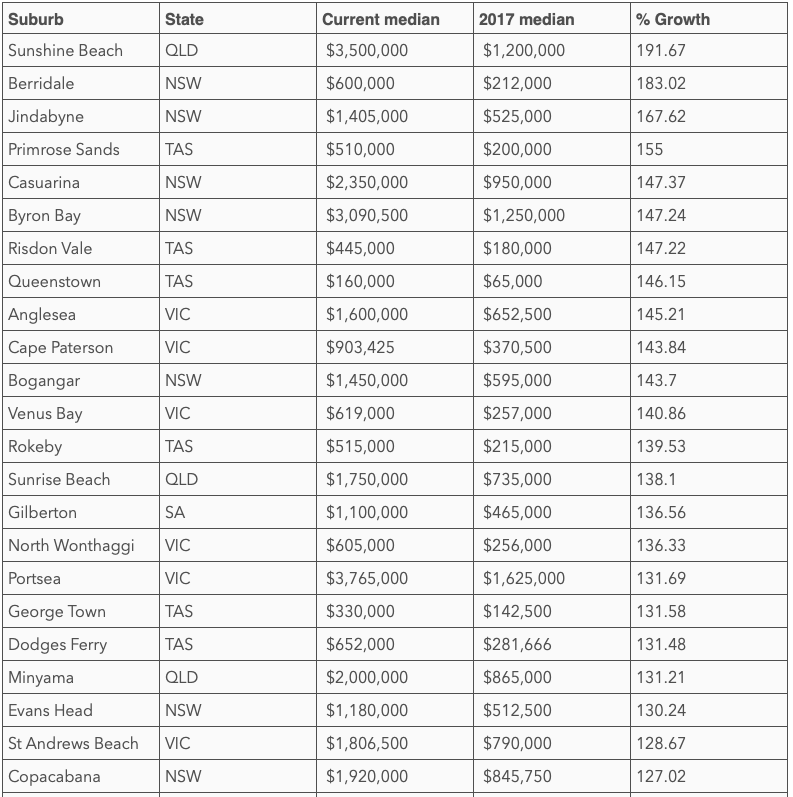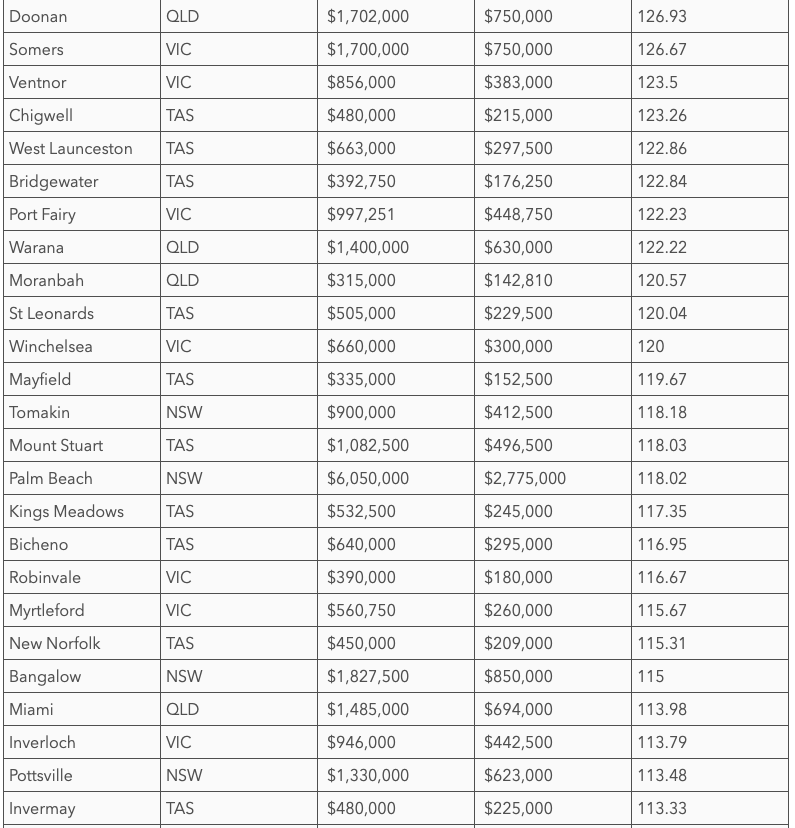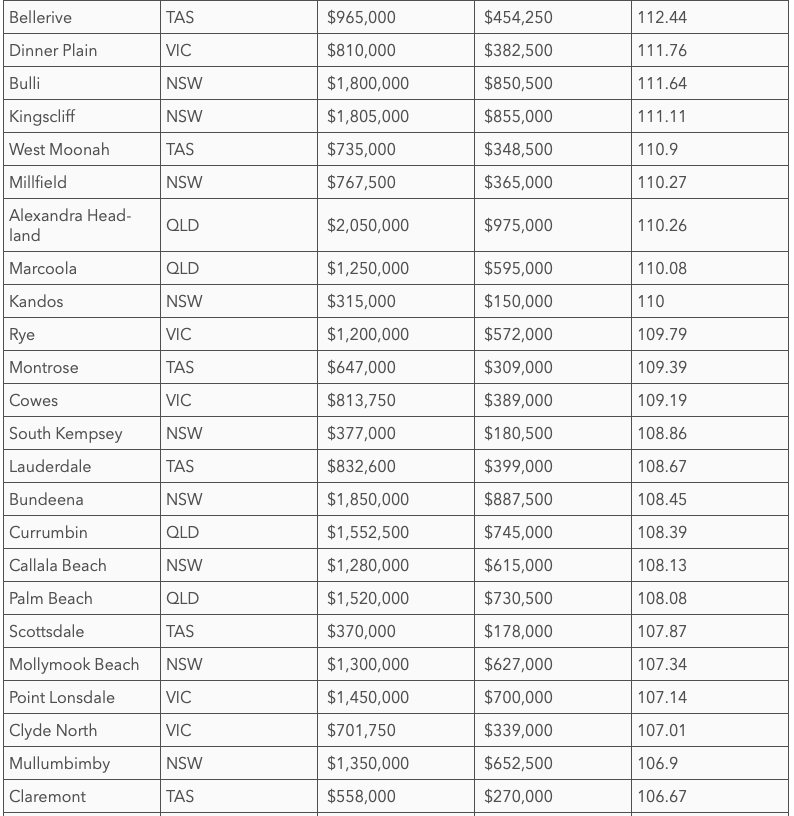 204th MONTHLY EDITION
NEWSLETTER APRIL 2022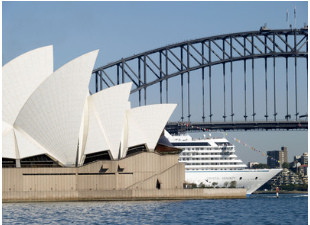 CRYSTAL SERENITY in Sydney Harbour
Good afternoon fellow members,
There is exciting news looming as we are completing our due diligence on CRYSTAL SERENITY & CRYSTAL SYMPHONY :)
So, for those 136 lucky members who have expressed interest in purchasing cabins, I would strongly recommend that you start packing your bags for the most exciting Christmas holidays that you have ever experienced.
Stay tuned!
---
203rd MONTHLY EDITION
NEWSLETTER - MARCH 2022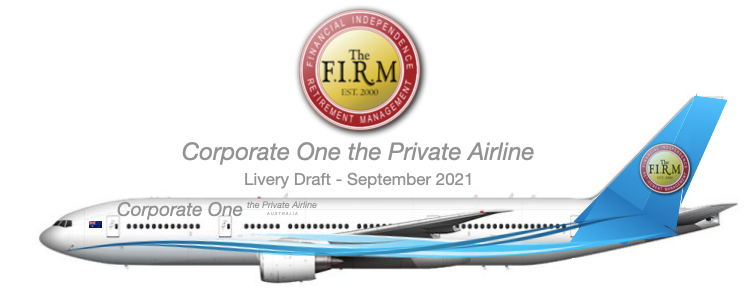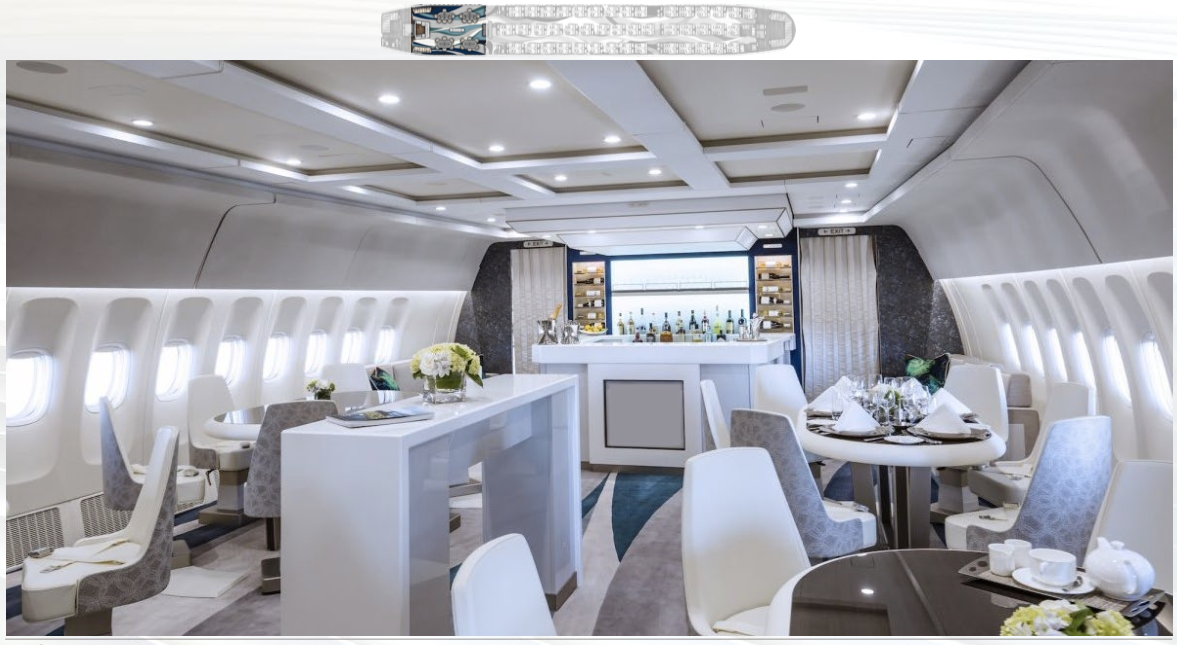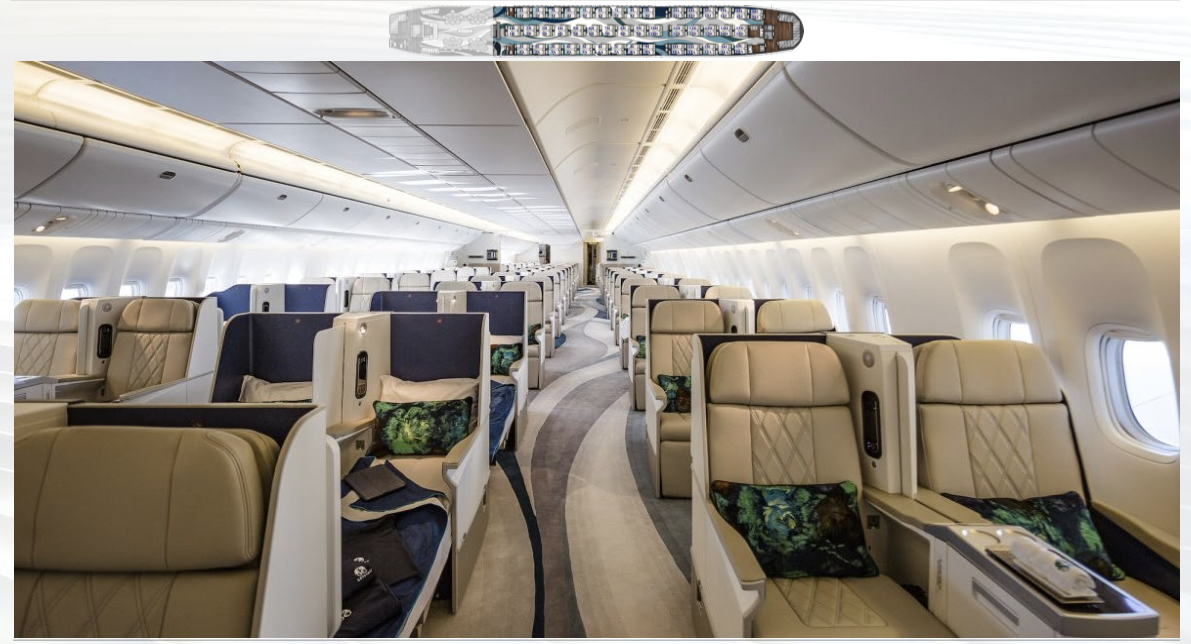 Good morning members,
You would remember back in 2015 I was looking at refitting a QANTAS 747 all first class on an older aircraft.
Reminiscing over my days working as an apprentice at QANTAS back in August 1971 when I had the honour to fly the very first maiden voyage to Singapore on the first QANTAS 747.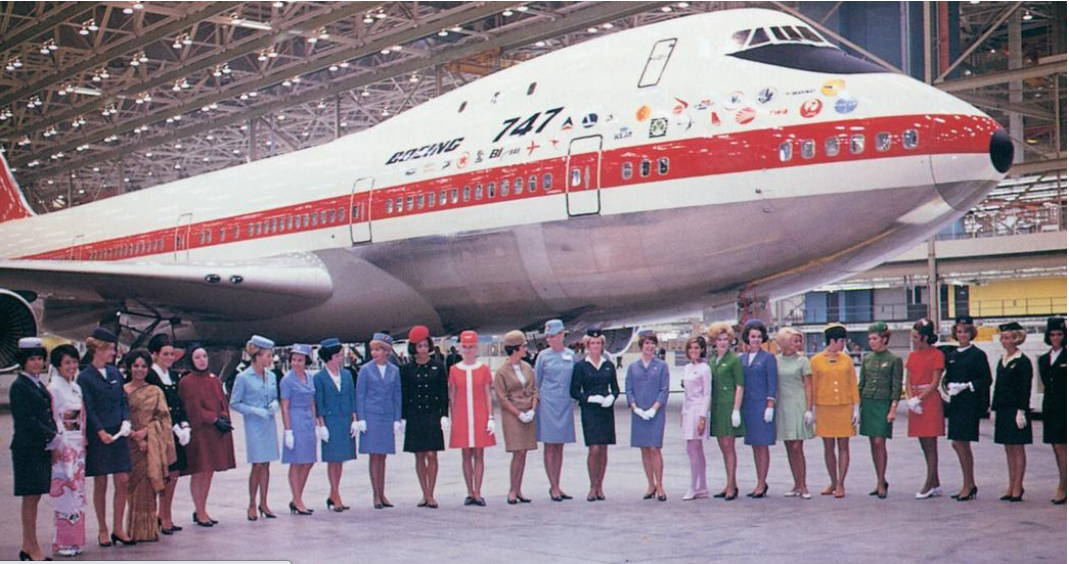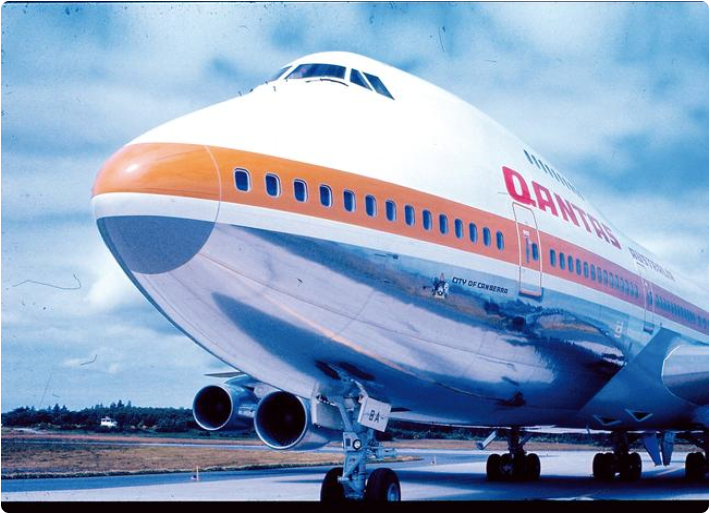 I carried out the design and costs with authority approvals in place for 150 first-class seats. The downside to all this was the age of the aircraft which would have created future issues so we shelved the idea.
An exciting opportunity has presented itself for the acquisition of a 777 which is configured for 88 first-class passengers only.
Stay tuned as this may be a perfect fit for our cruise fleet.
More updates as they come to hand, so have a wonderful Sunday and chat with you soon!
---
202nd EDITION
MONTHLY NEWSLETTER
JANUARY/FEBRUARY 2022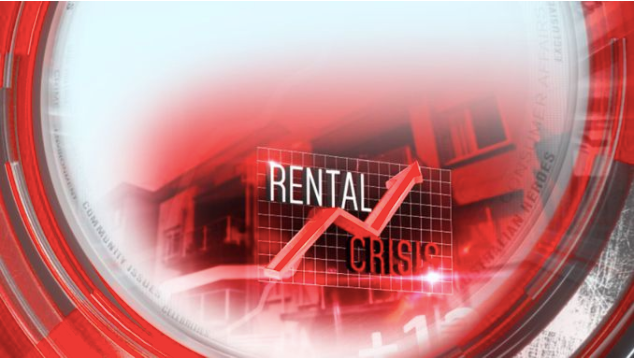 "RENTAL CRISIS QUEENSLAND"
Good morning fellow members,
While the current low vacancy rate is favourable towards property owners, it can also present challenges.
You may request your tenants to leave for various reasons, such as selling or renovating the property; you intend to move in, or you are simply not happy with the tenancy.
The problem when there is a high demand for rentals is that your tenants may not be successful in finding another property; increasing the chance of them overstaying their tenancy.
Of course, there is a legal process to follow if this happens but it may take several weeks to vacate the tenant.
This is one reason that we recommend leaving a few days extra between tenancies so that if this happens, we have time to make alternative arrangements with the incoming tenants.
Another challenge is the critical shortage the industry is facing of cleaners and tradespeople, who are often fully booked at least one week in advance. Therefore If a property is not left in a satisfactory condition, extra time is needed to turn the property around and have it ready for new tenants.
It is worth remembering that if a tenant is unable to move in as planned on their lease agreement, the owner may be re-responsible for providing temporary accommodation for the tenants until the property is ready. The cost of this would far outweigh an extra few days of the vacancy.
Office Vacancy Rate - 0.37%
Enjoy the remaining days of February :)
Chat soon!

"Cruising to open in Australia maybe before April 2022"
Good morning fellow members,
Had a well-earned break over the Christmas and New Year break and the batteries are fully charged, so watch out world, here I come :)
What a turbulent ride industries are all having during this epidemic, as I think we are all over it!!!
In the meantime, I have been focusing on selling all our old properties that I sold you back 25 to 30 years ago for $45K to $60K, now achieving well over $600K for each unit. It is perfect timing as the developers are snapping them up before I can catch my breath. You may remember about 16 to 18 months ago I did remind you to "BRING OUT YOUR DEAD" campaign which many members took advantage of this incredible madness of accelerated growth on the Gold Coast.
Andrew Bell, principal of Ray White said it perfectly in his monthly Newsletter. https://www.rwsp.net/news/andrew-bells-market-wrap-how-will-the-2022-real-estate-market-compare-to-2021
The great news now is the proceeds from the sales of the old investment properties for those who are now retired are exchanging the property for an affordable luxury cabin onboard AQUA SAPPHIRE https://www.the-firm.com.au/international-cruise-lines.html for their personal use and they have given me permission to rent them out as we do for the investment properties.
The announcement today was that cruising in Australian waters may open end of April ... hopefully, this year!
Minister Hunt said cruising could be allowed before April if health experts give the green light.
'There was an agreement at National Cabinet that the Commonwealth, New South Wales, Victoria and Queensland agreed to work with the industry to implement new protocols to enable the resumption of cruising over coming months,' he said.
I look forward to receiving your comments and rest assured I will endeavour to answer any questions as we progress.
Have a wonderful weekend and chat with you all very soon!