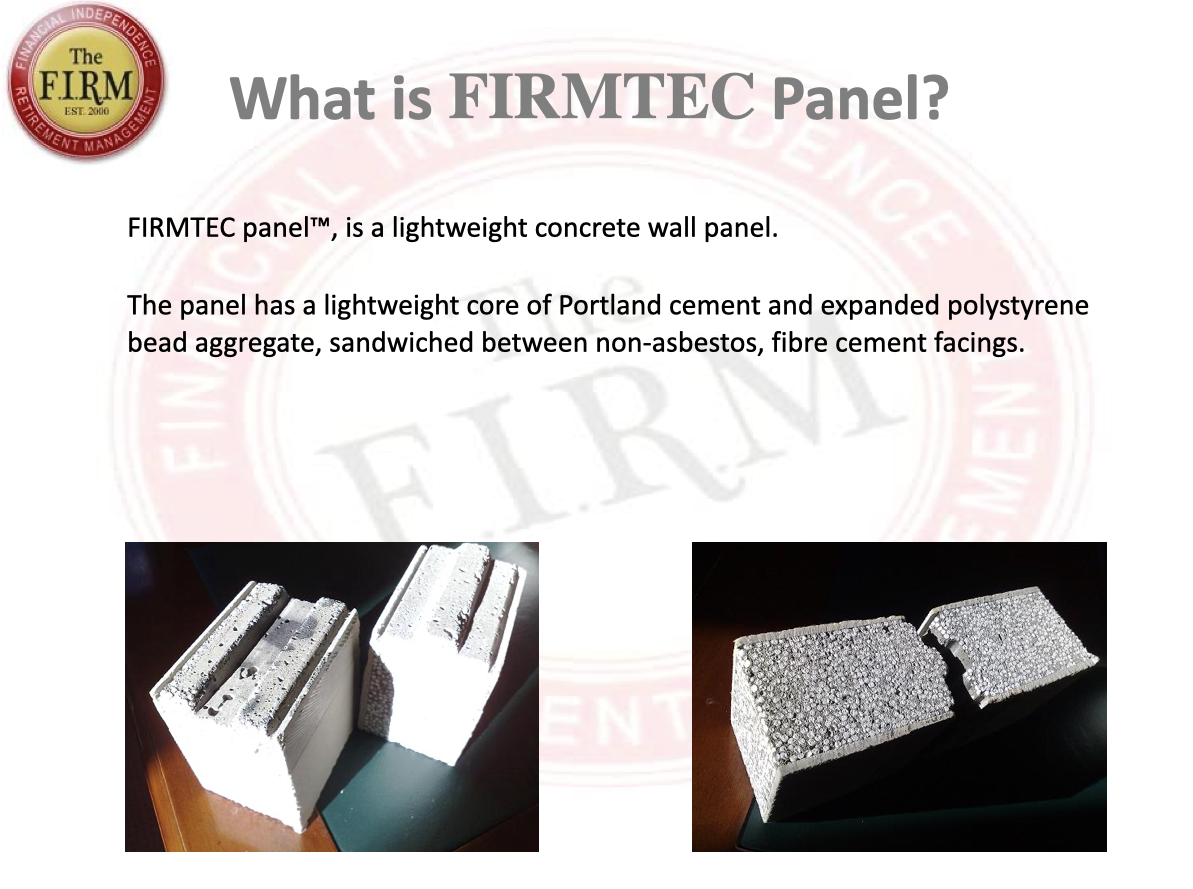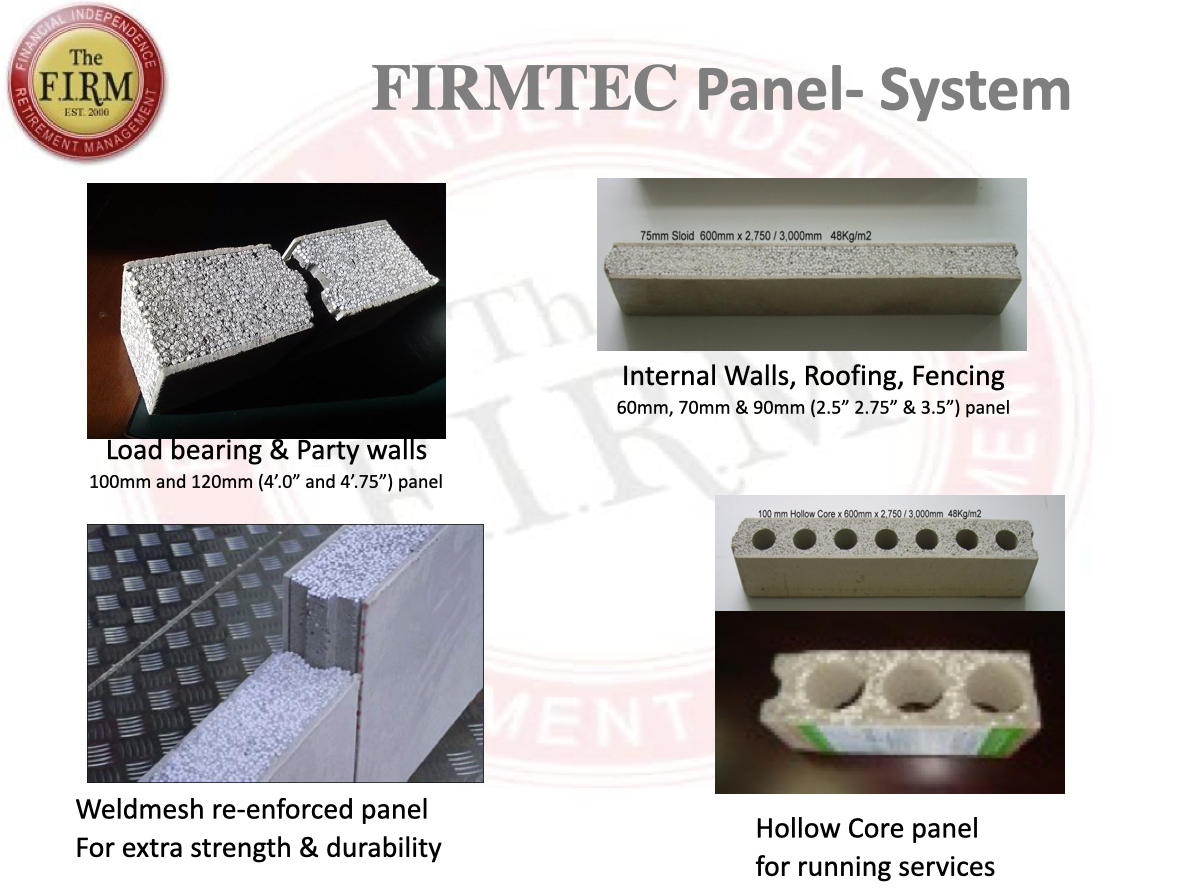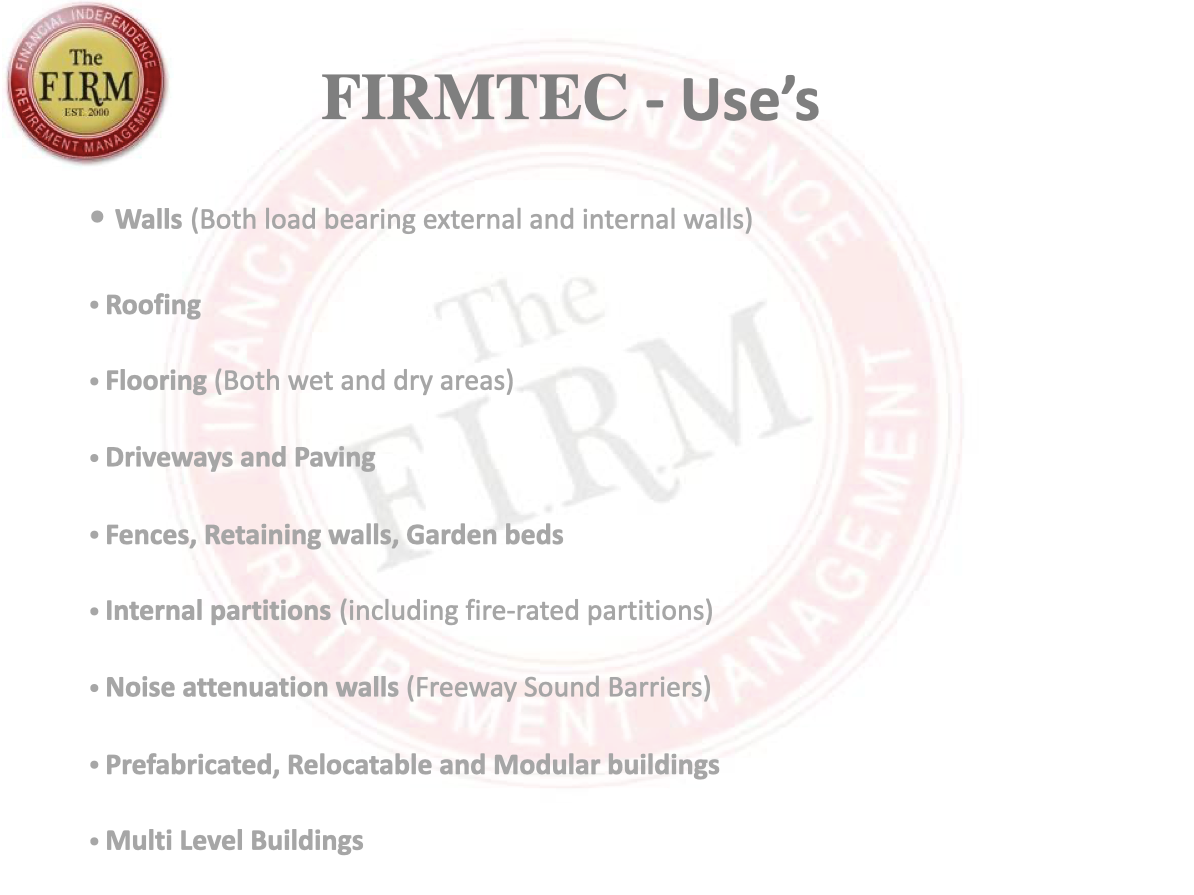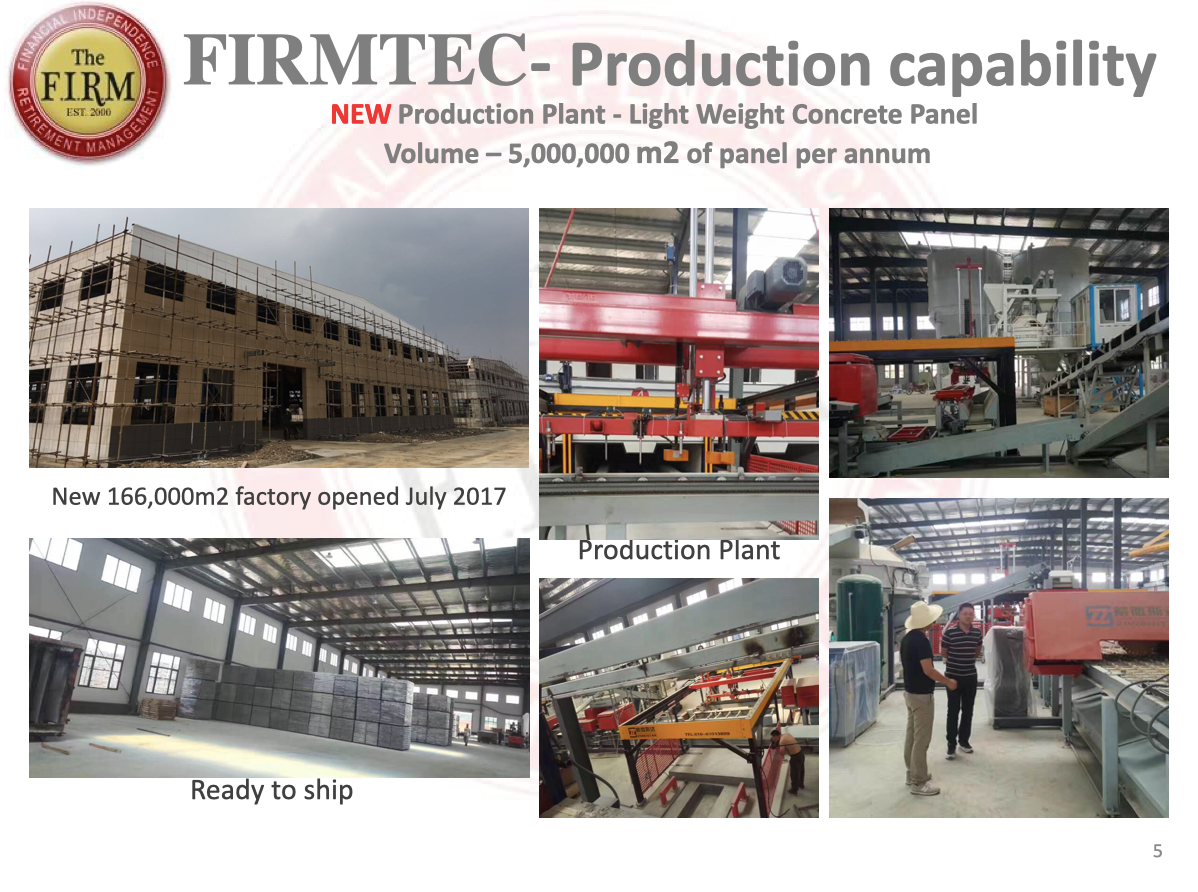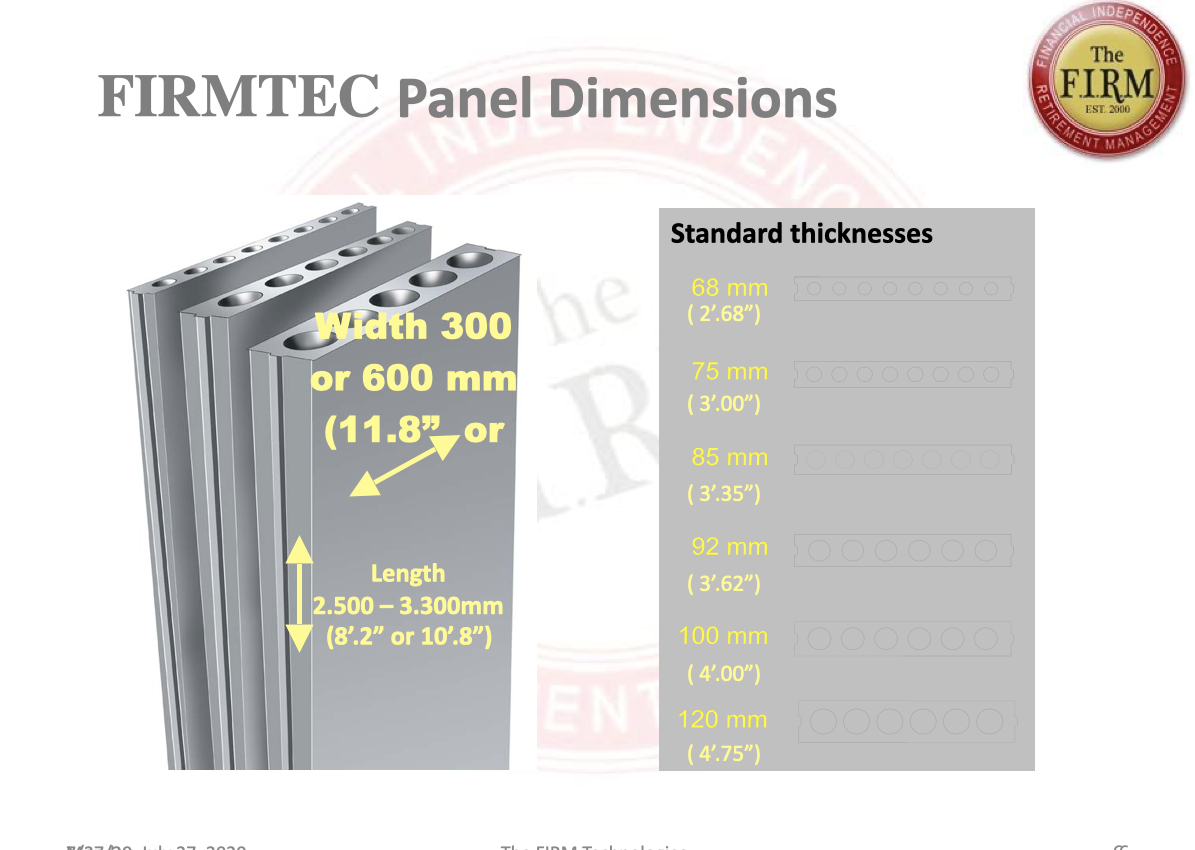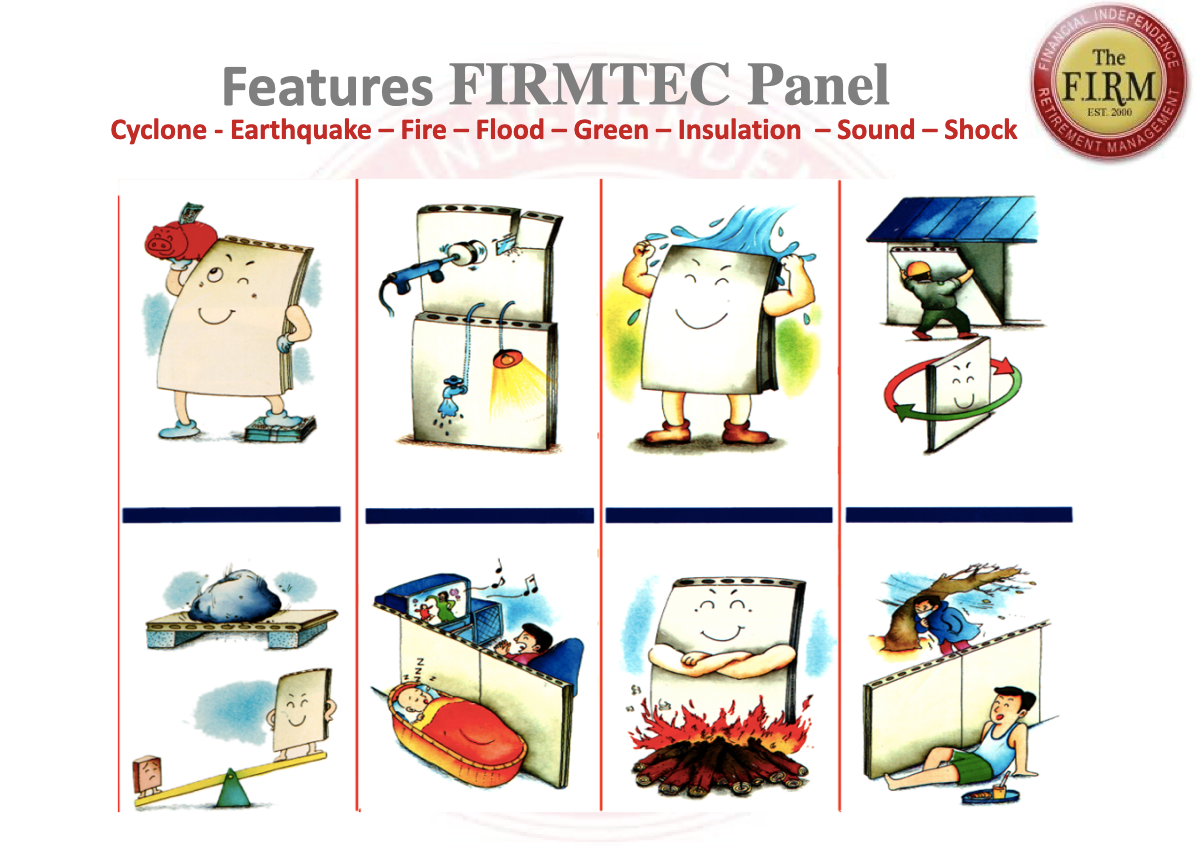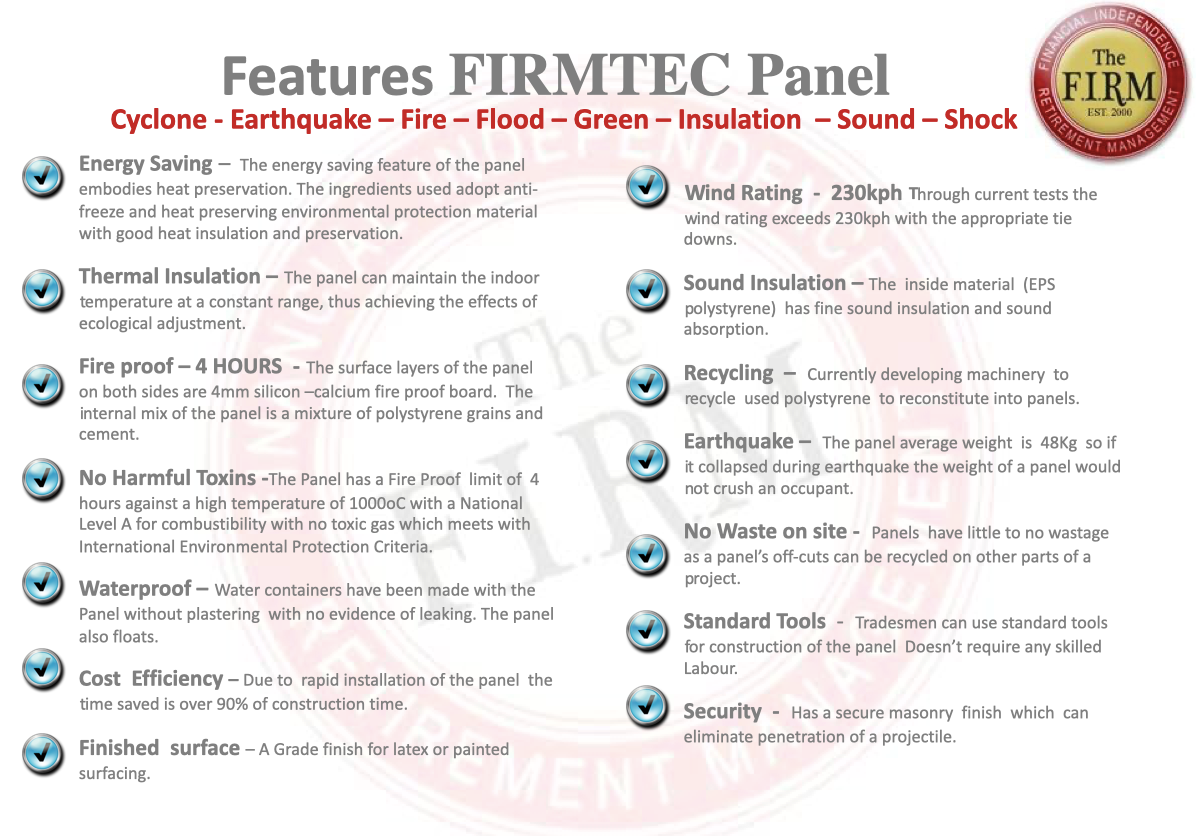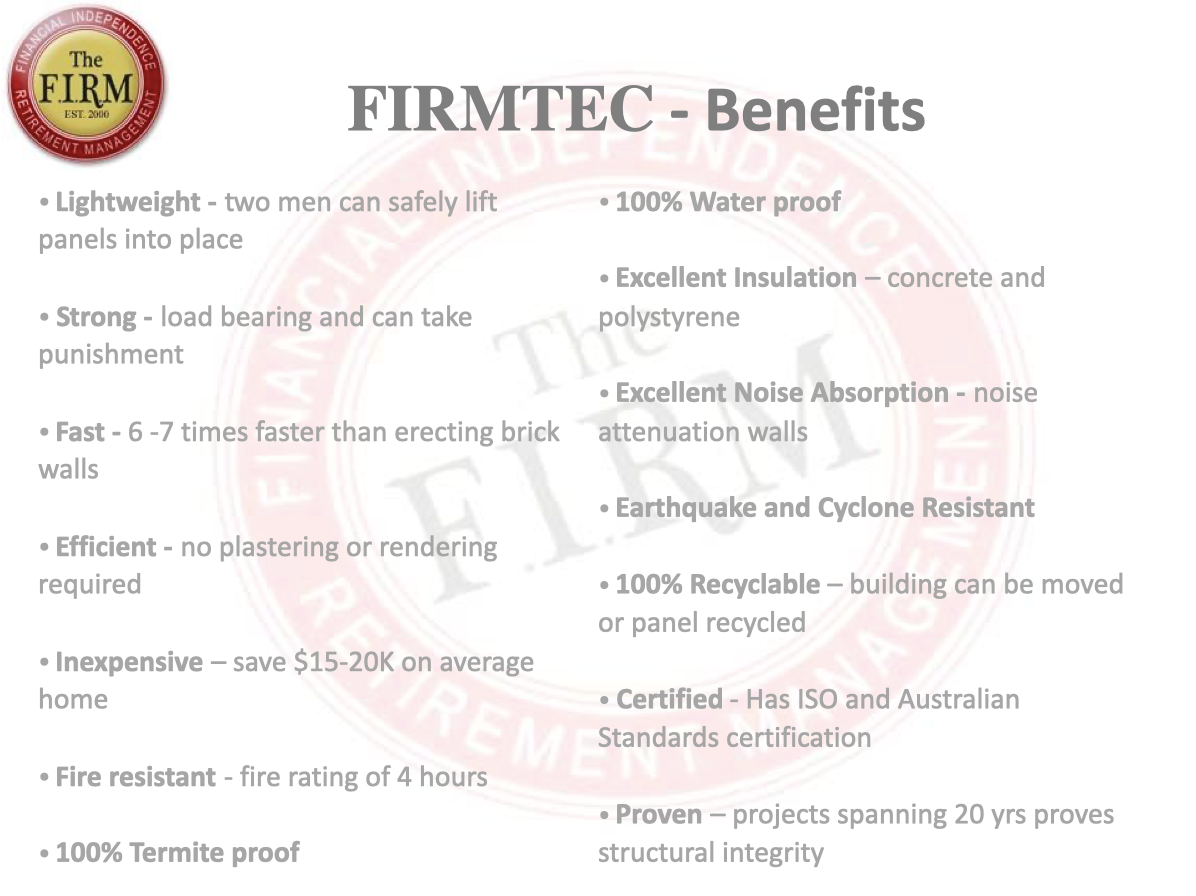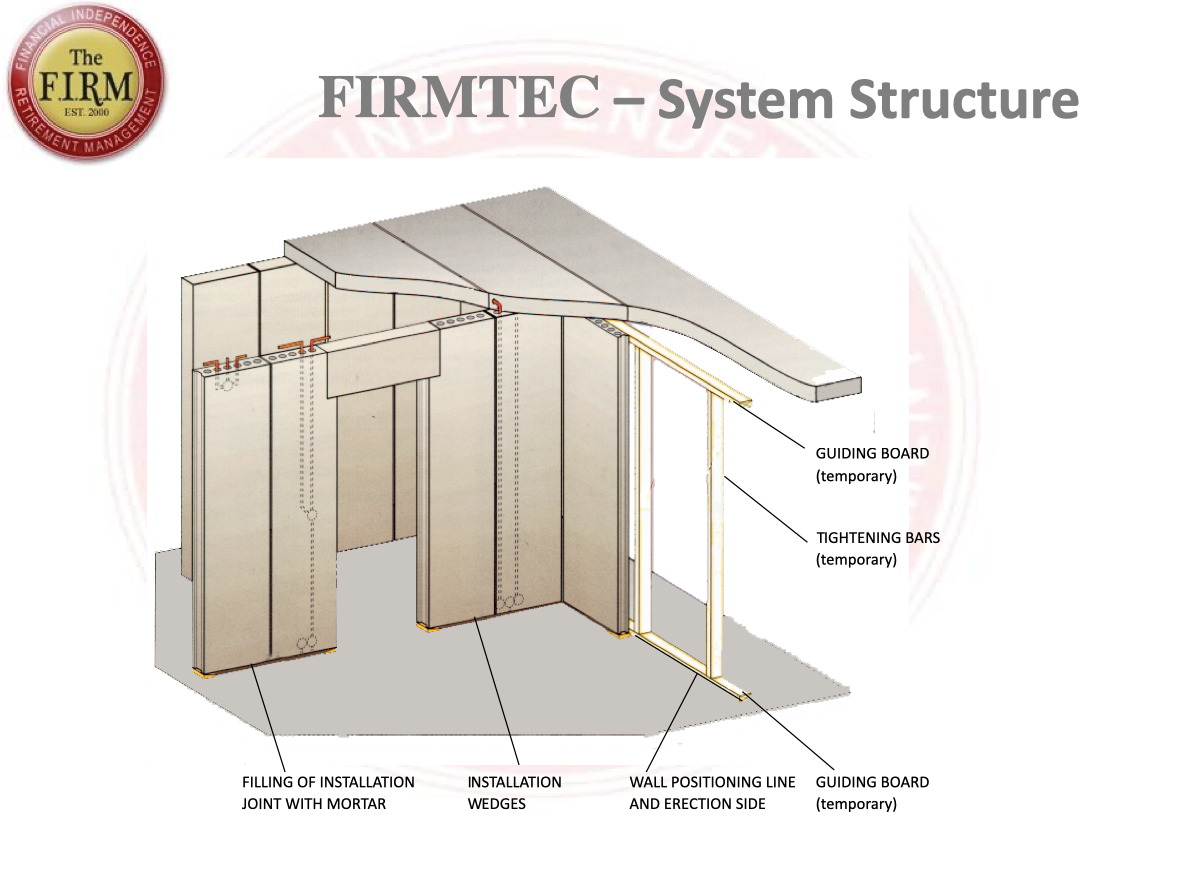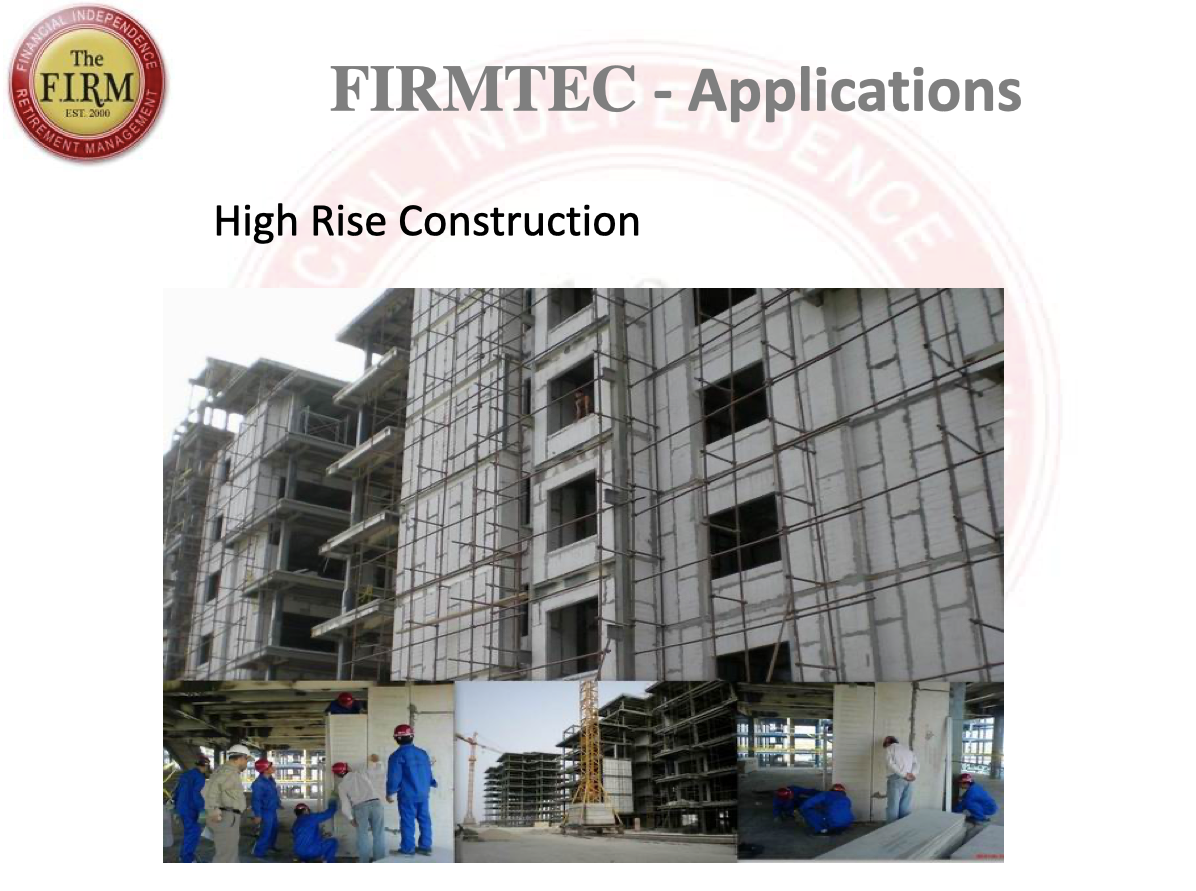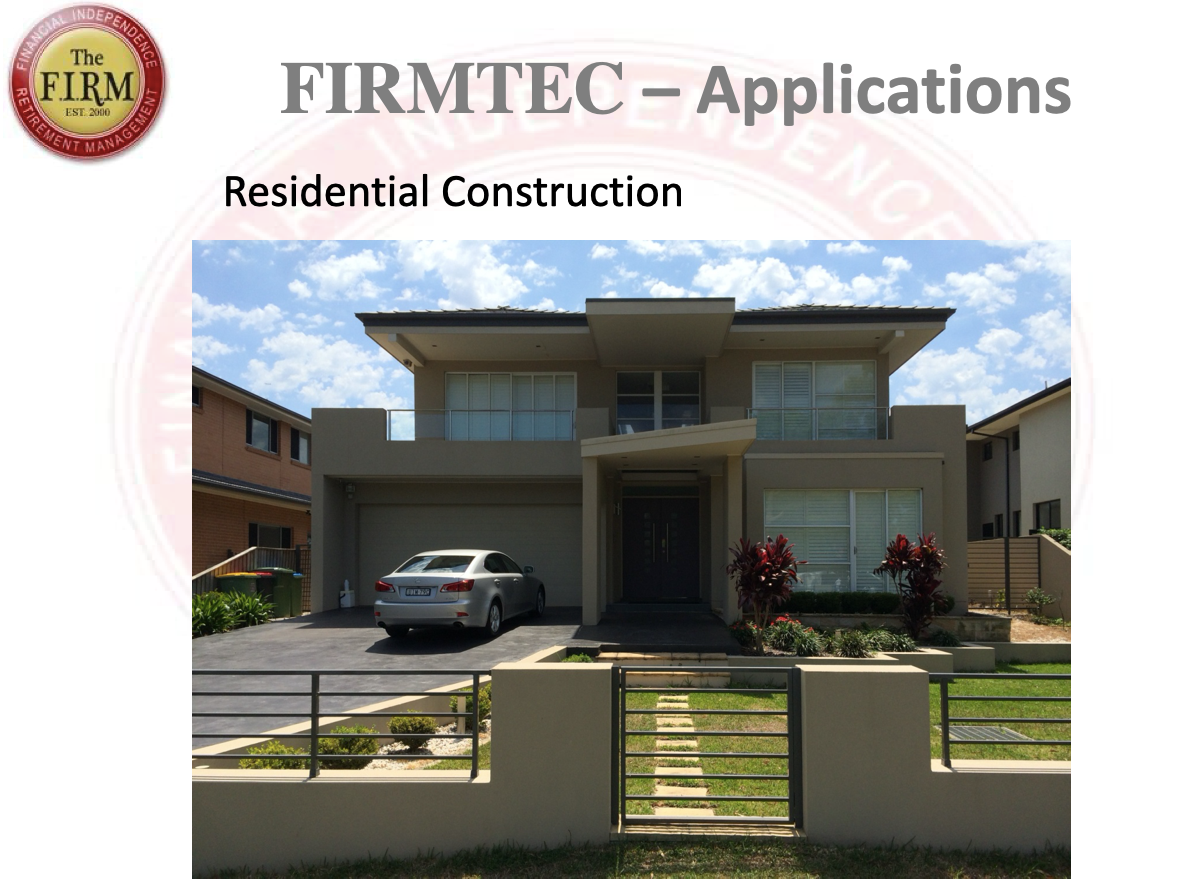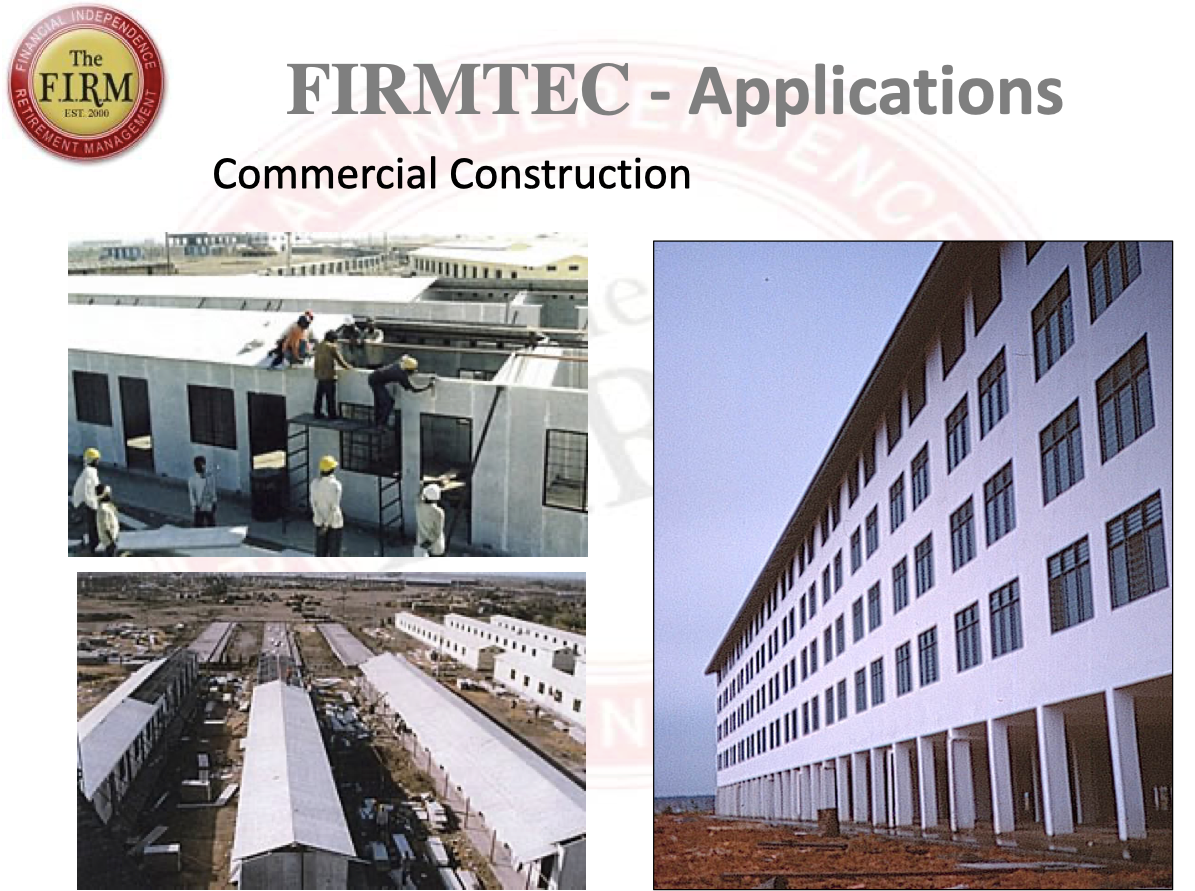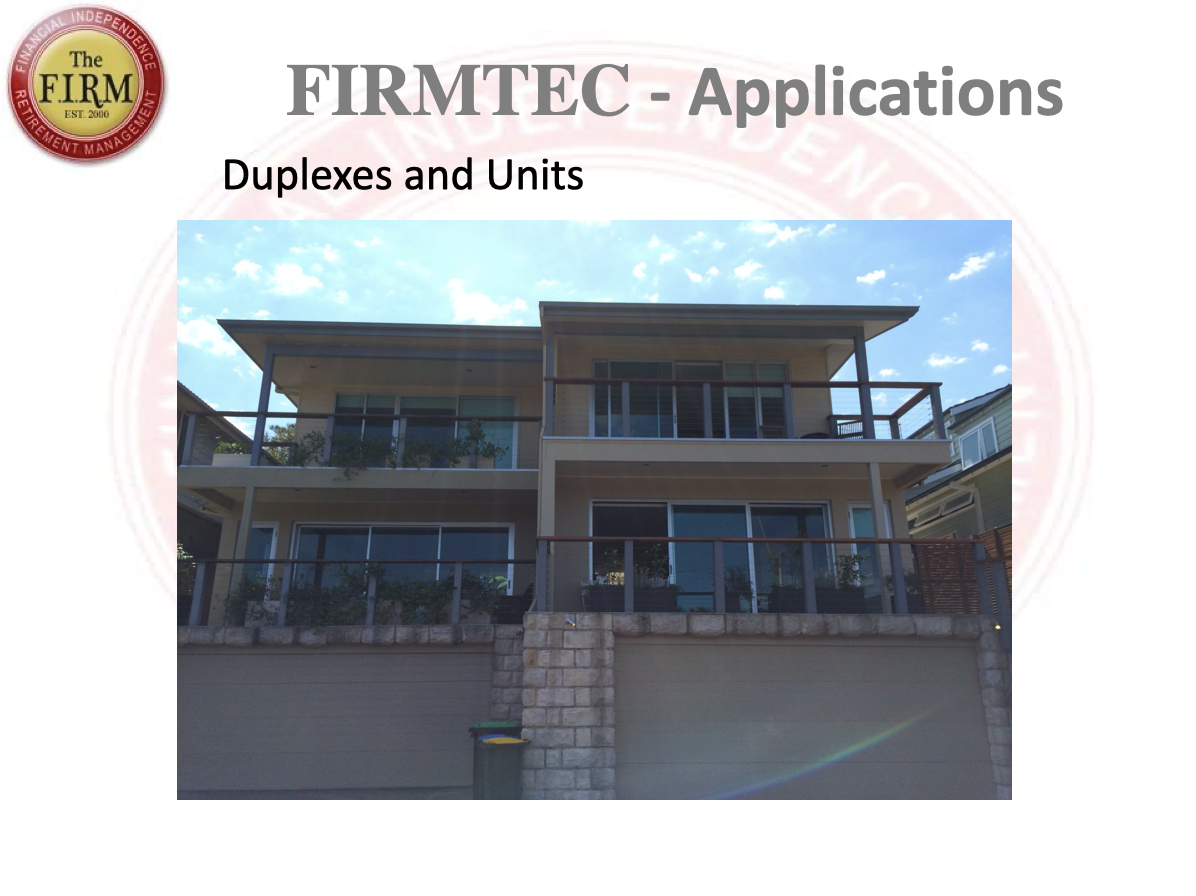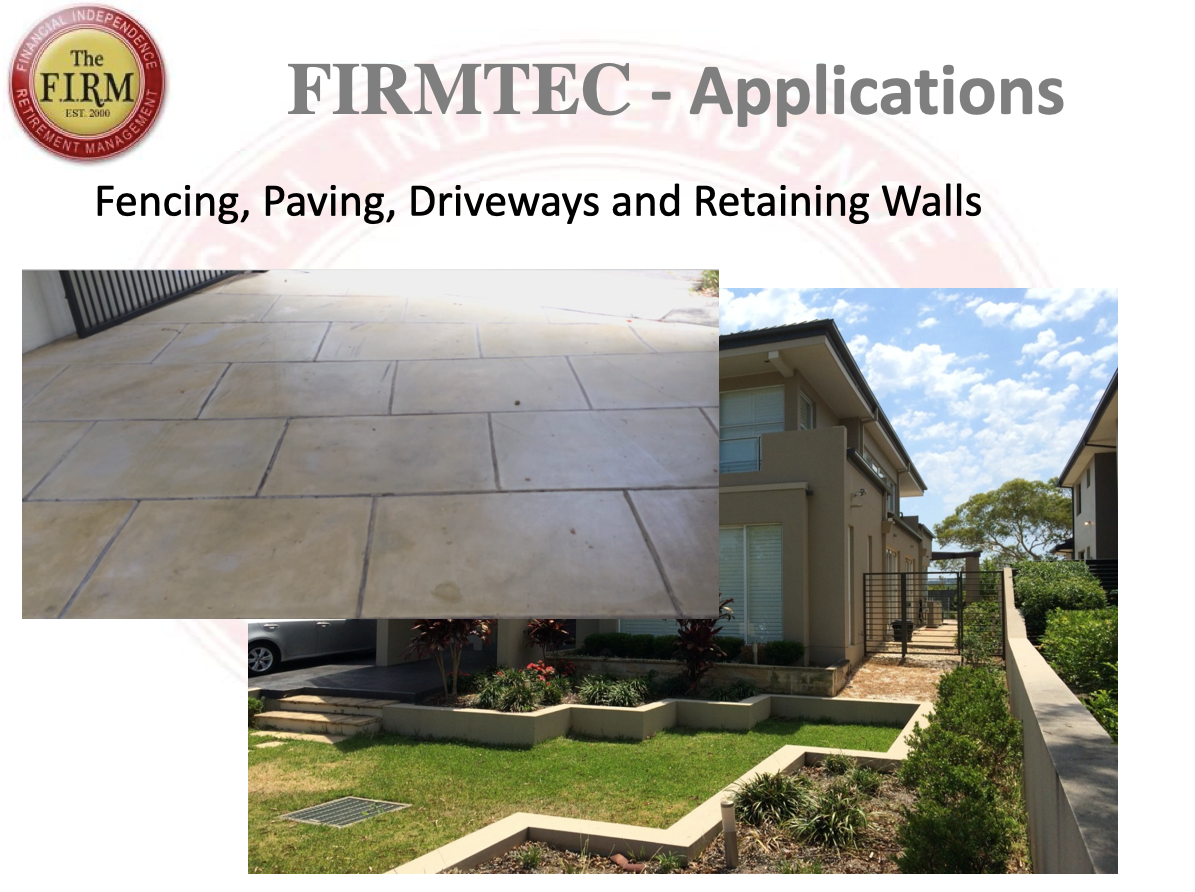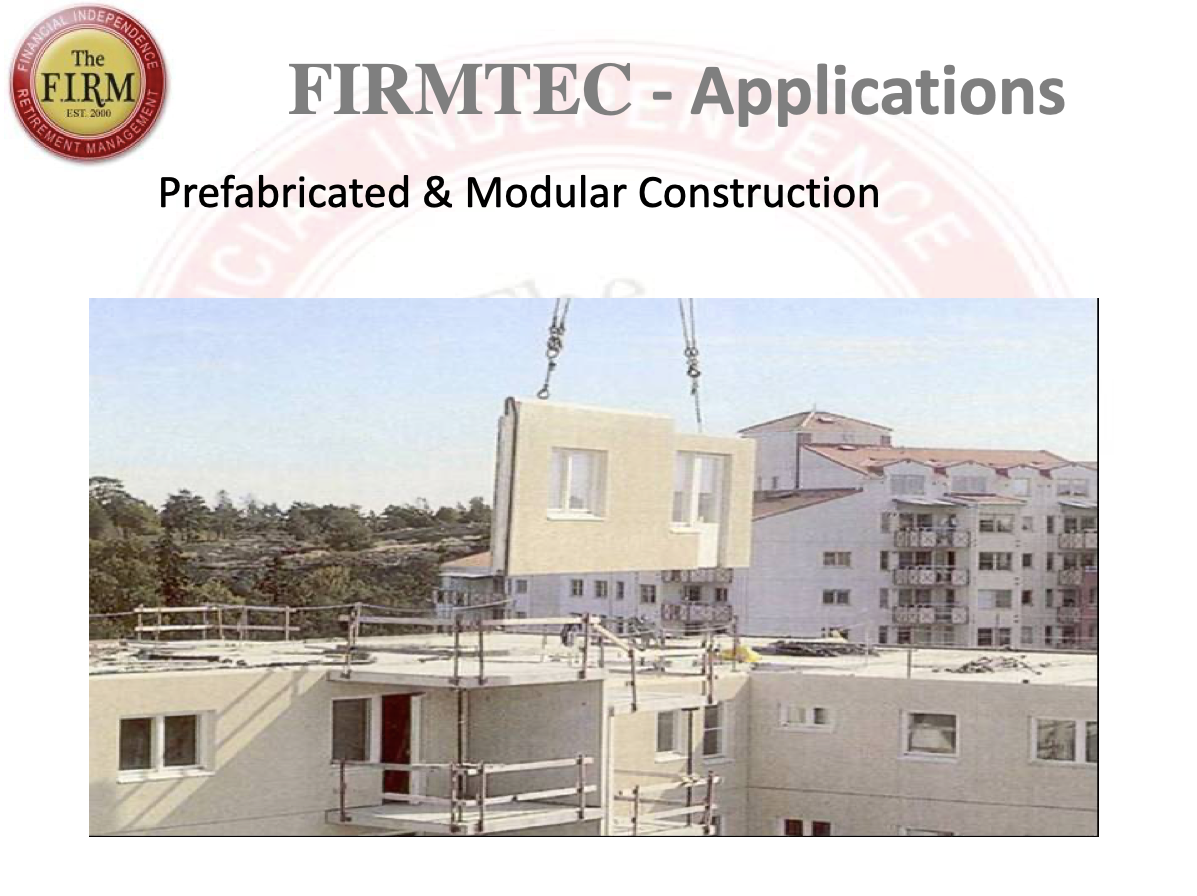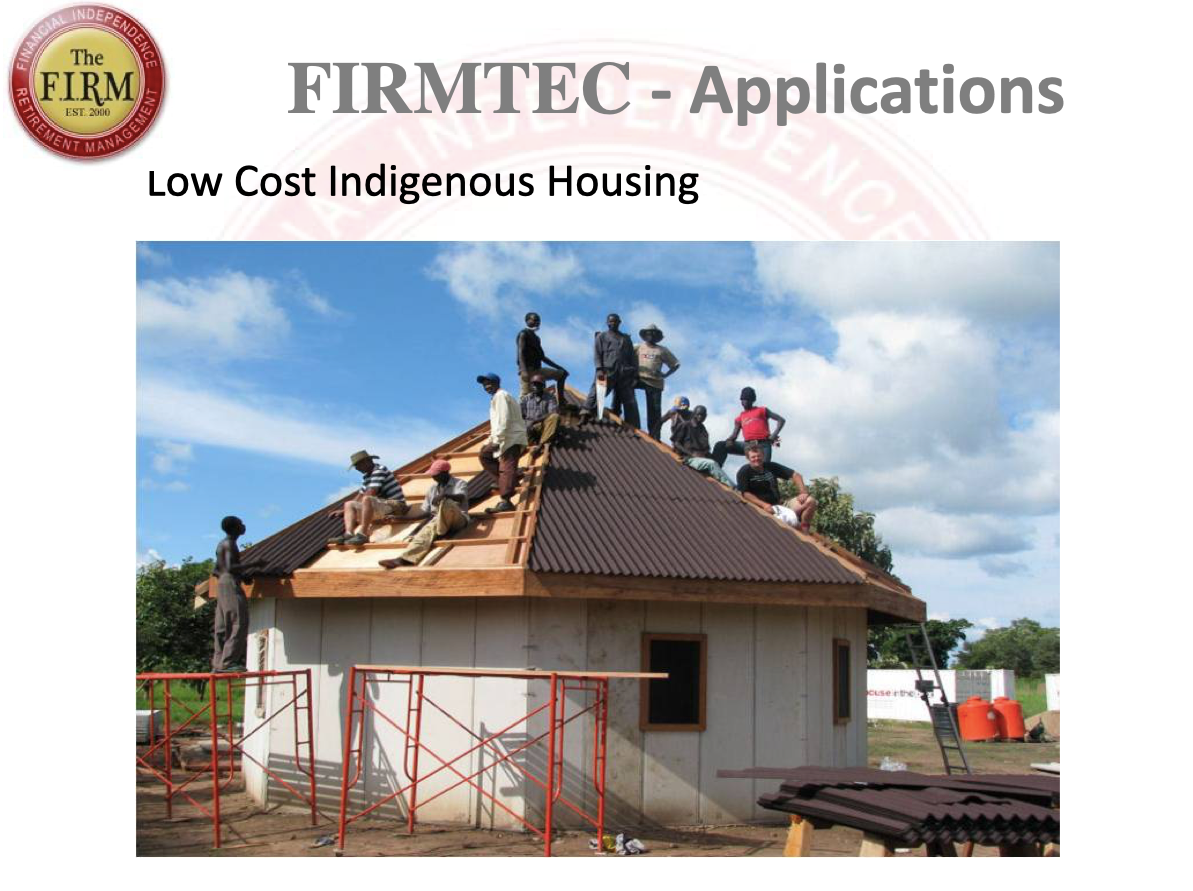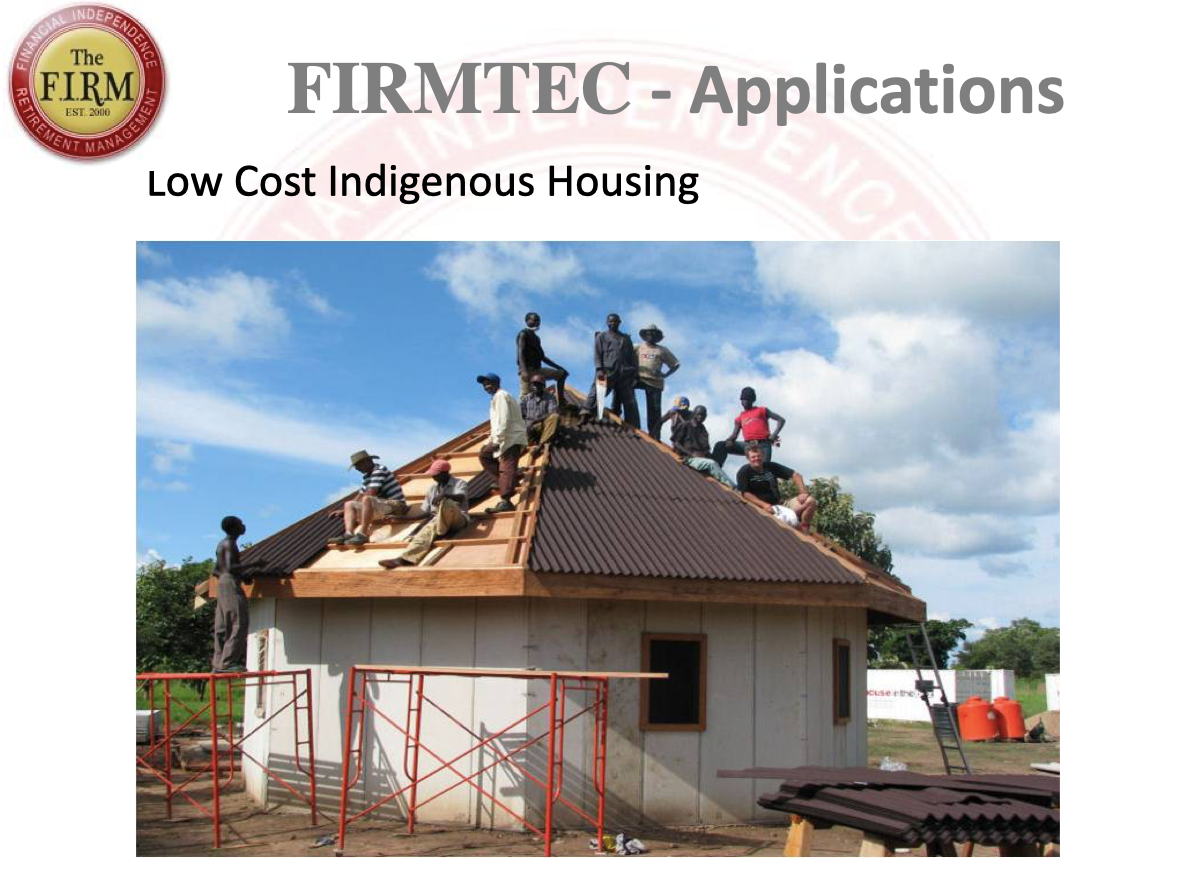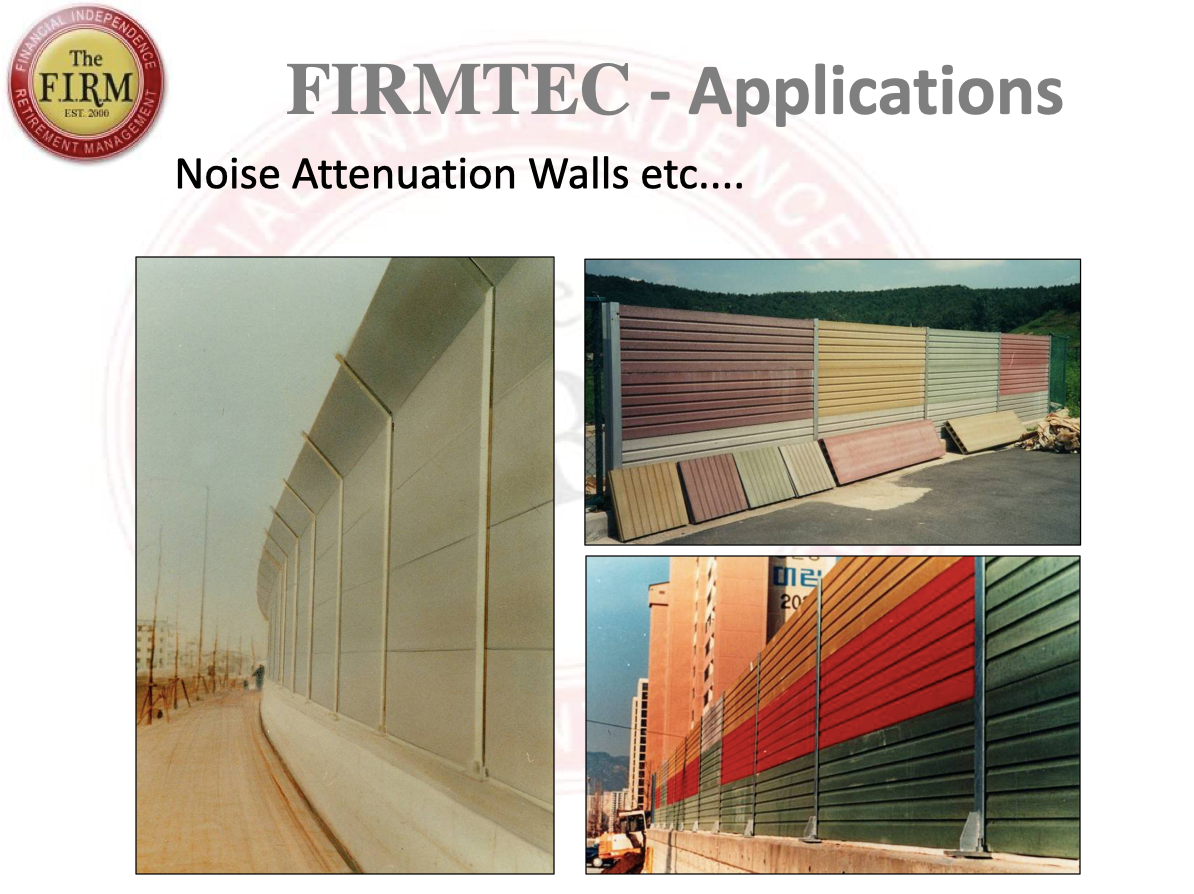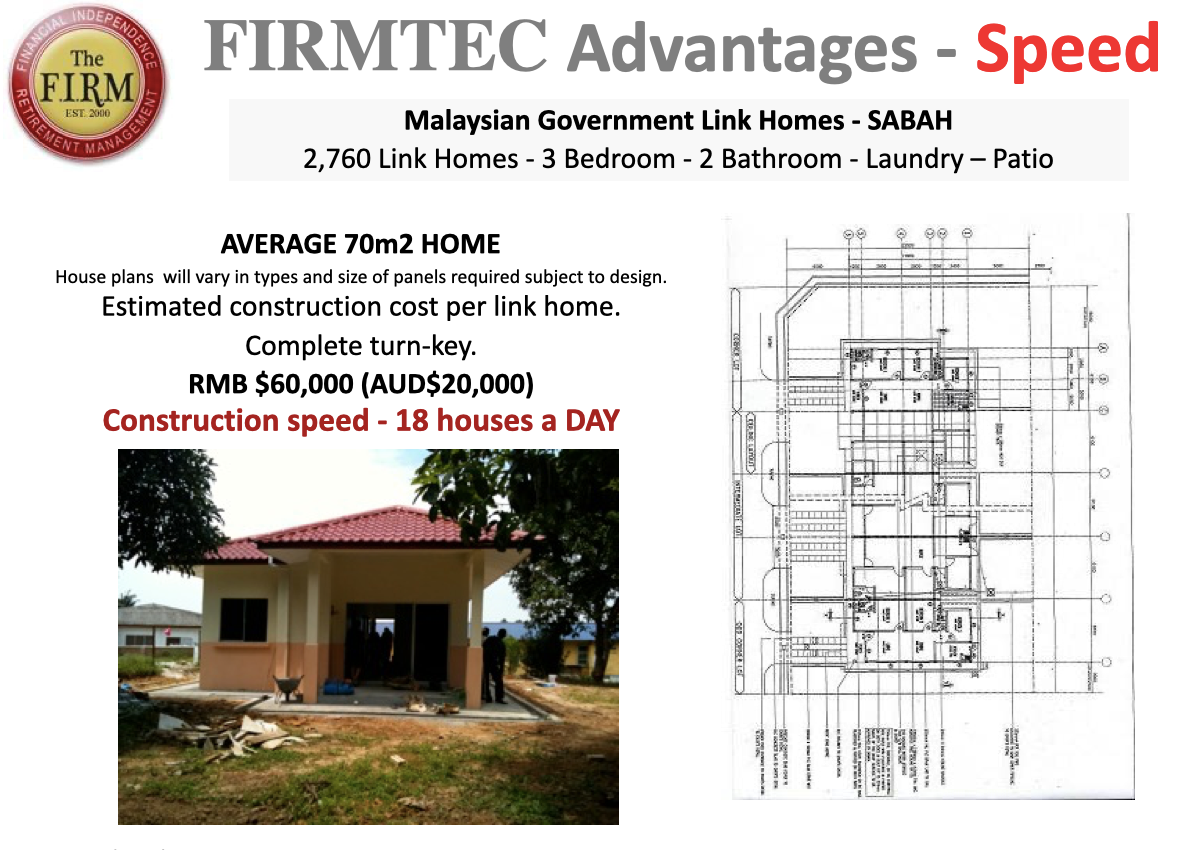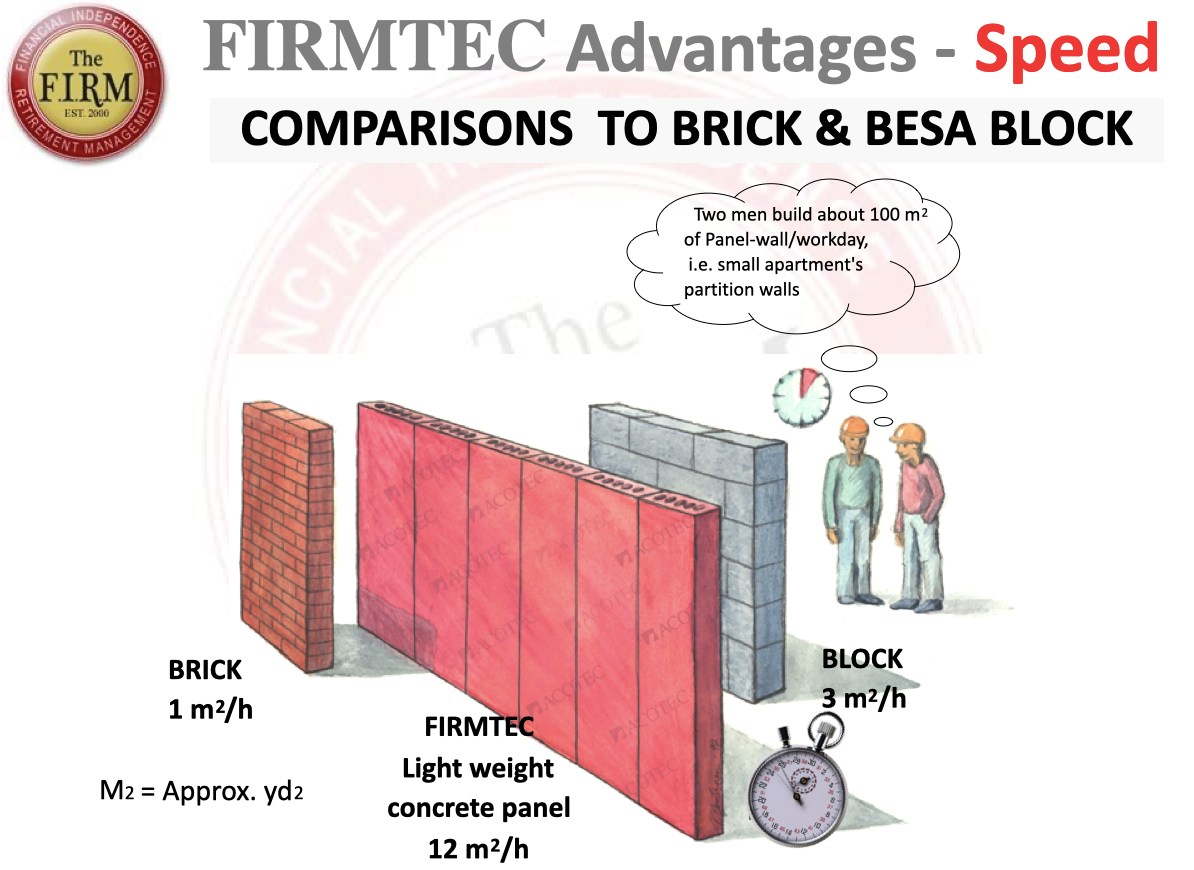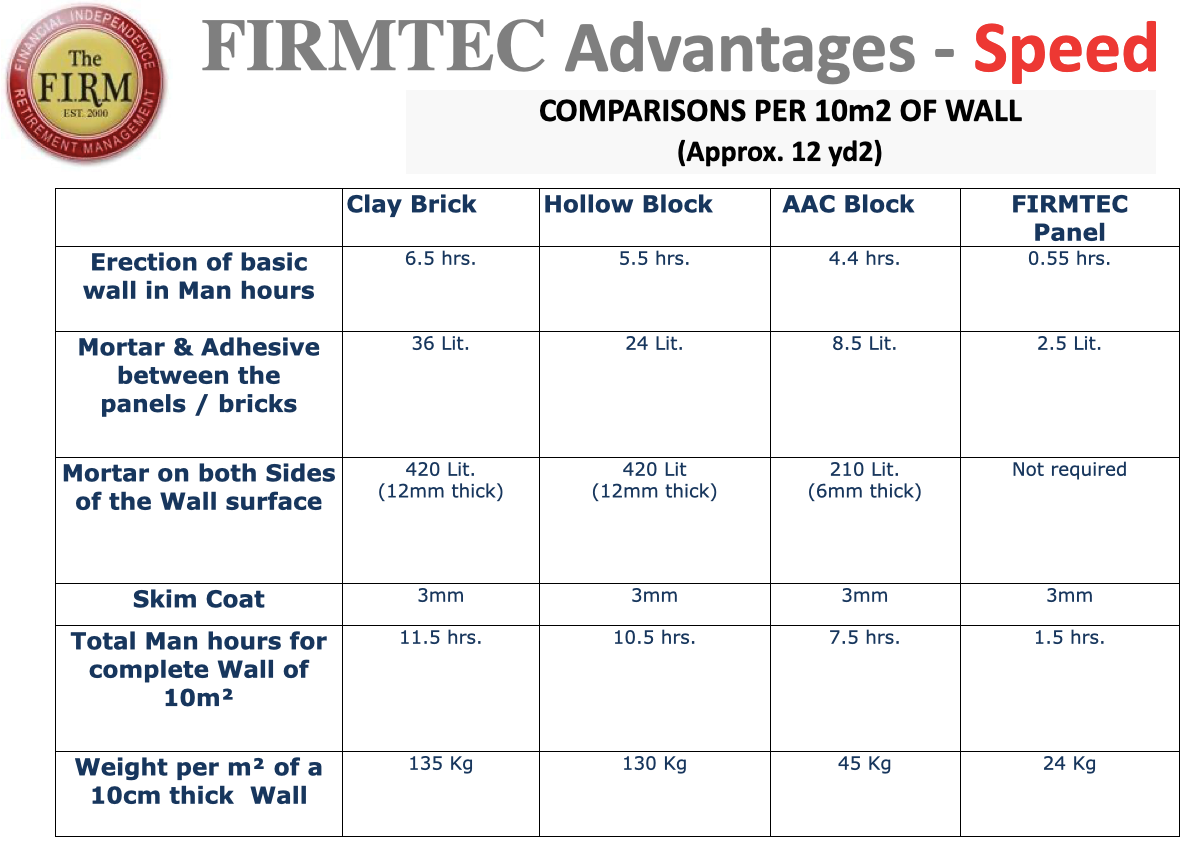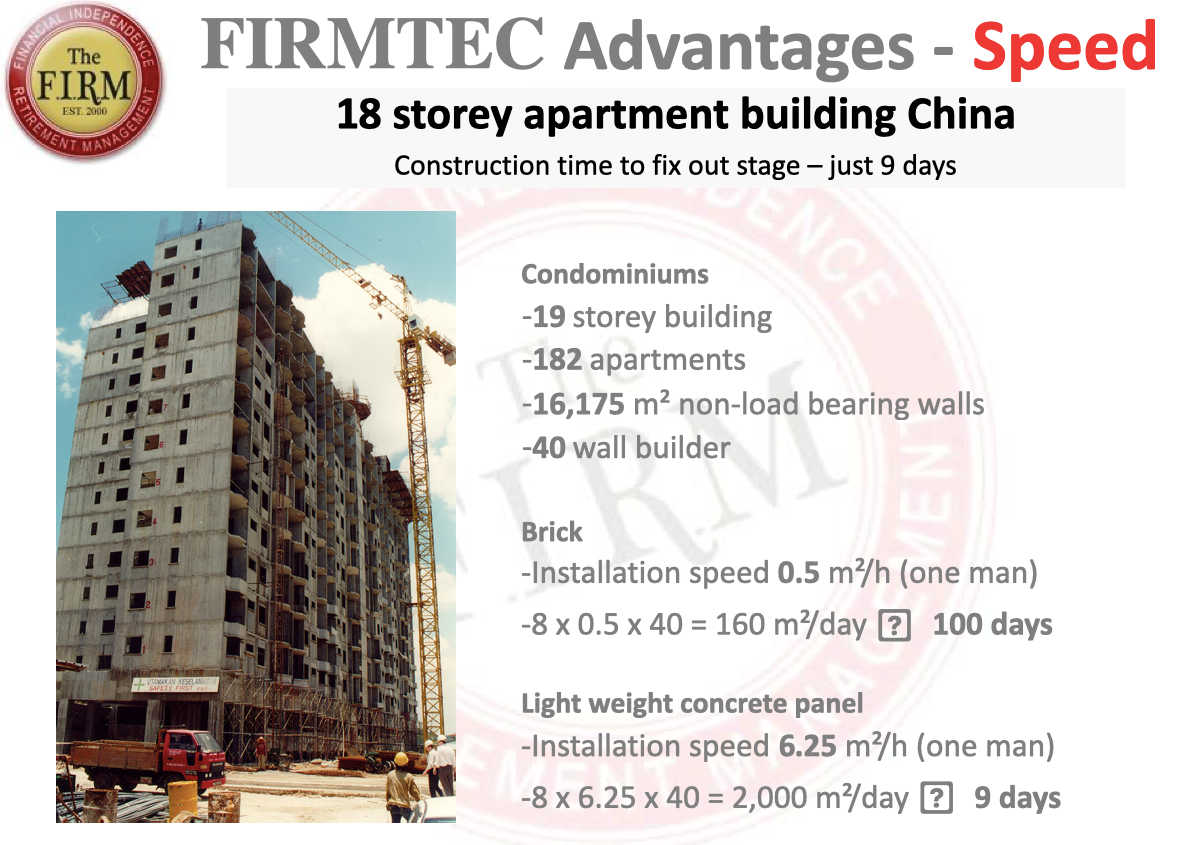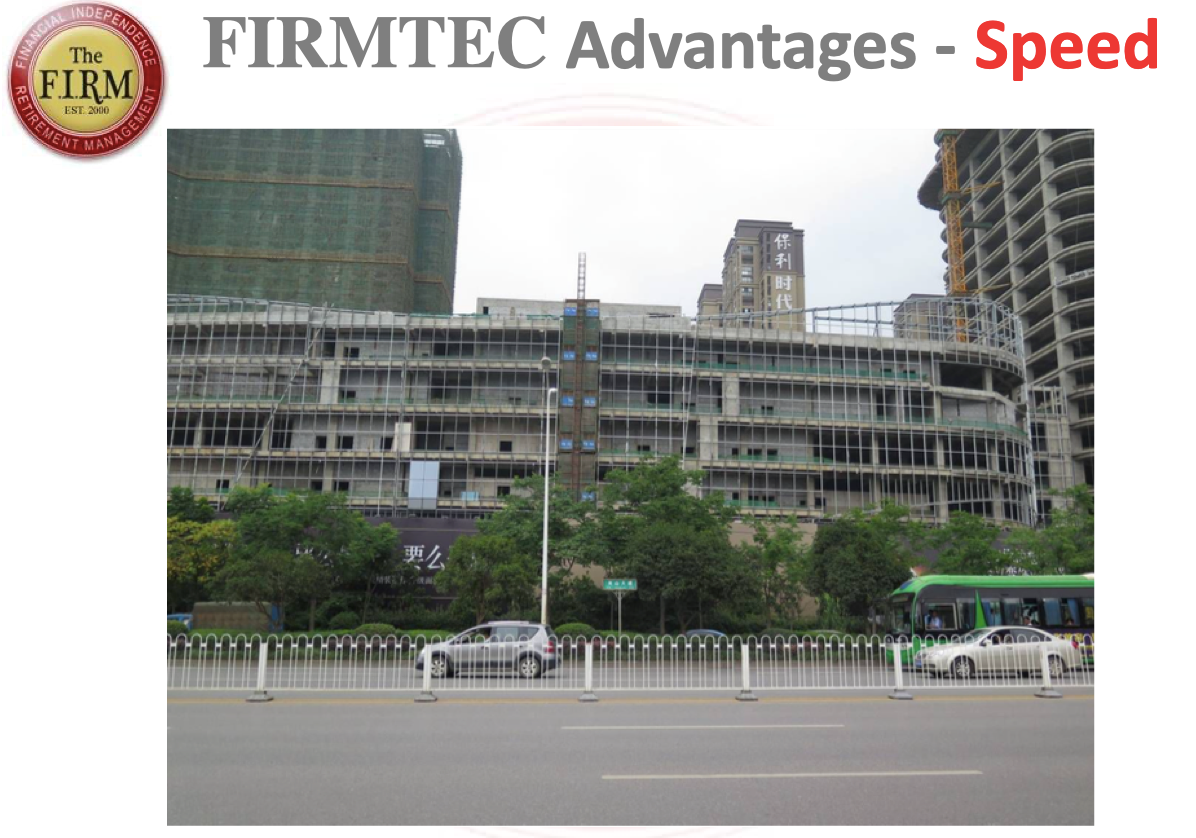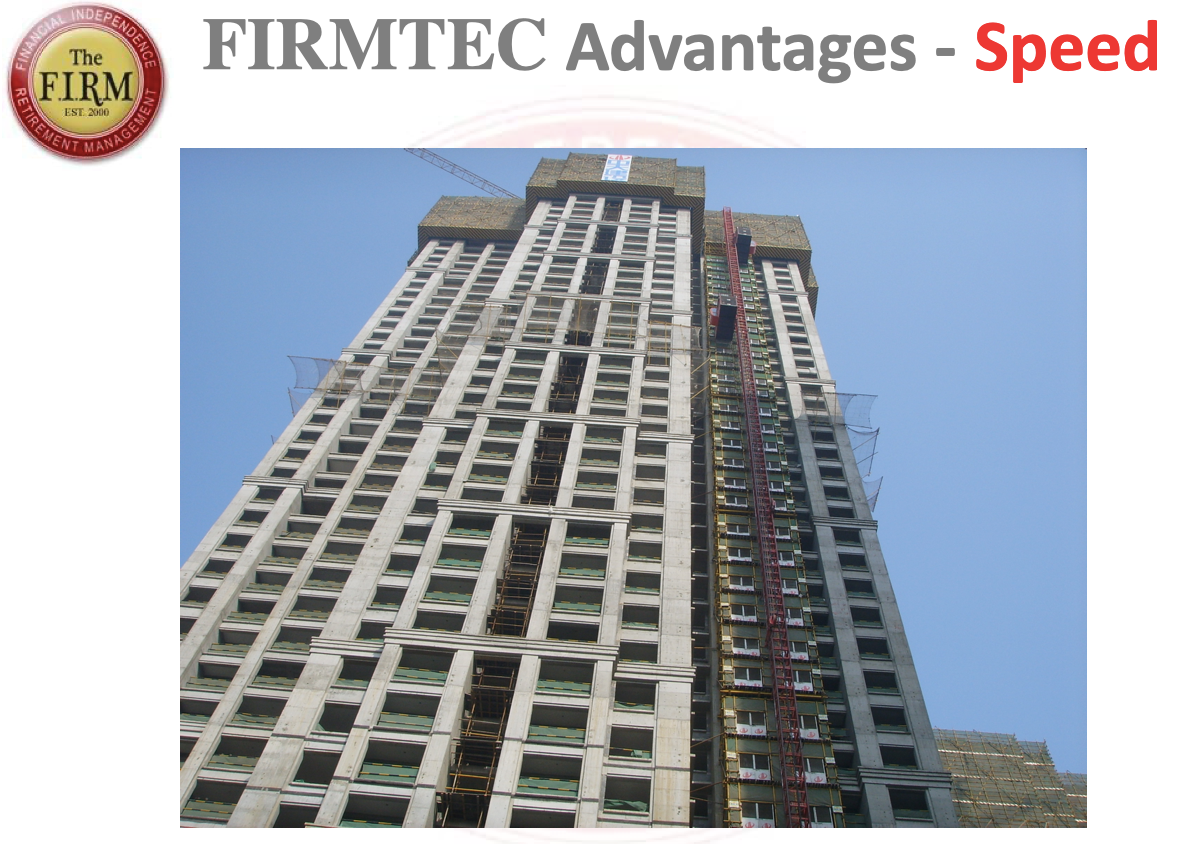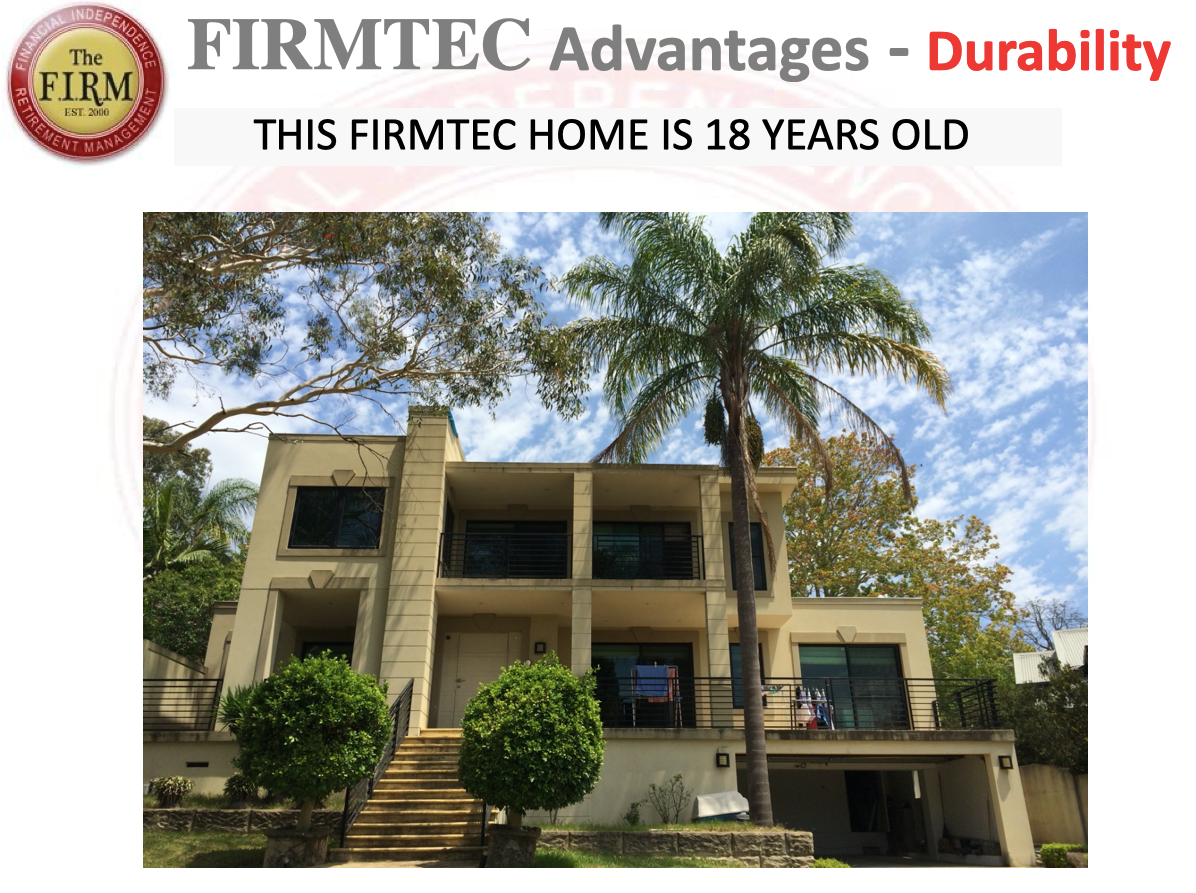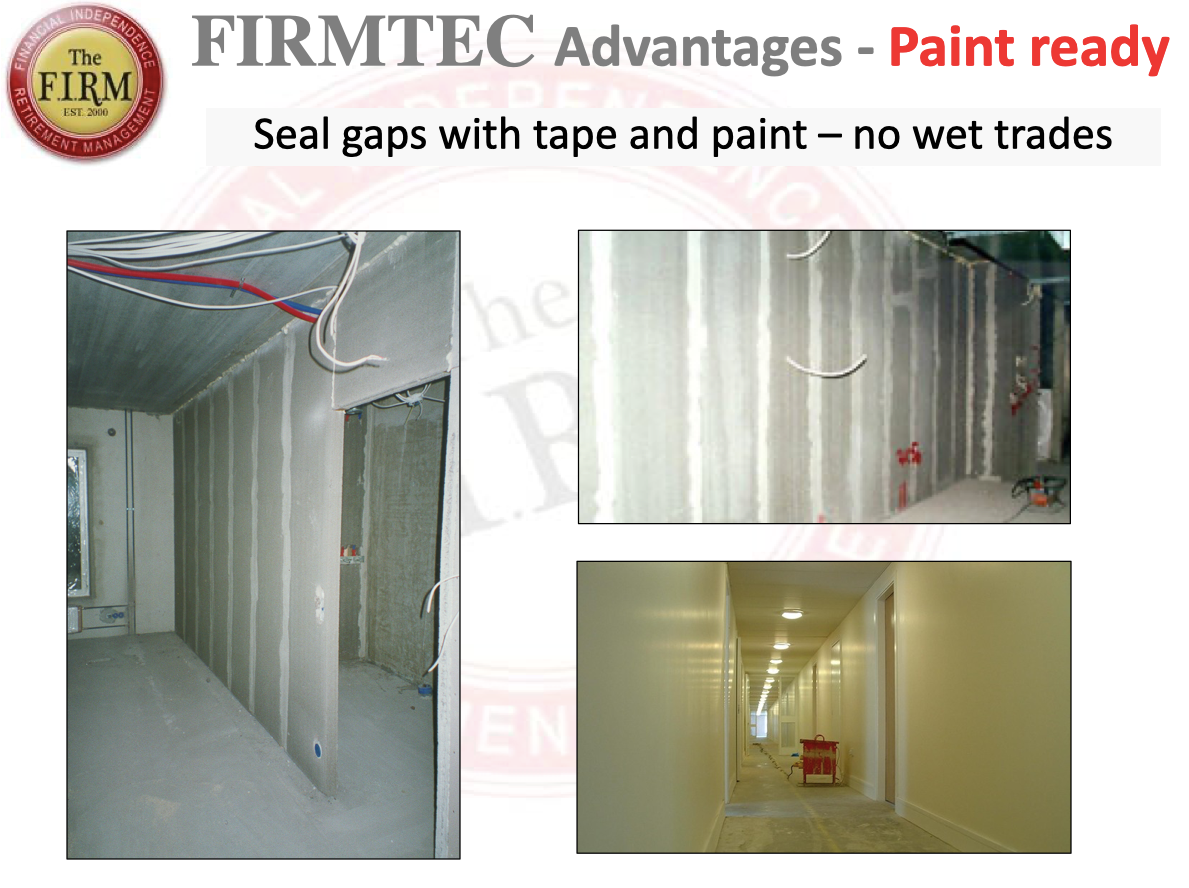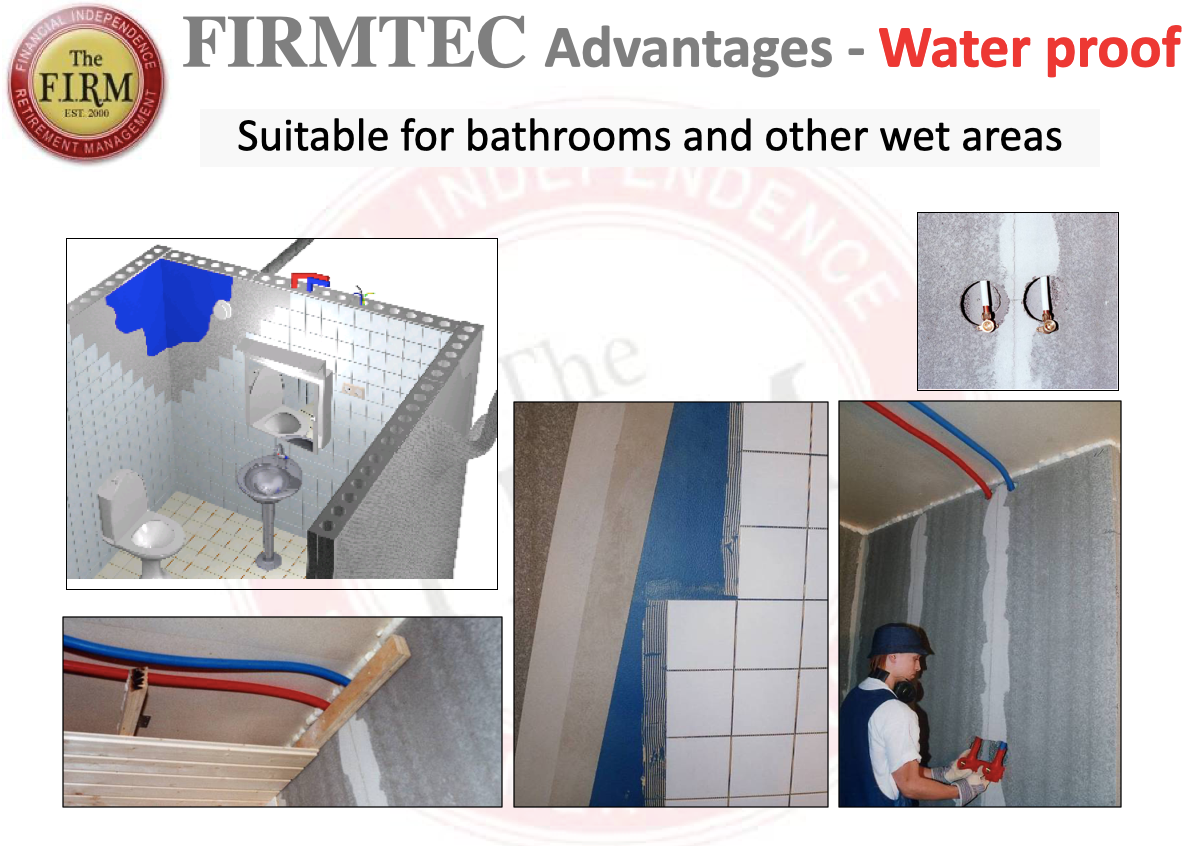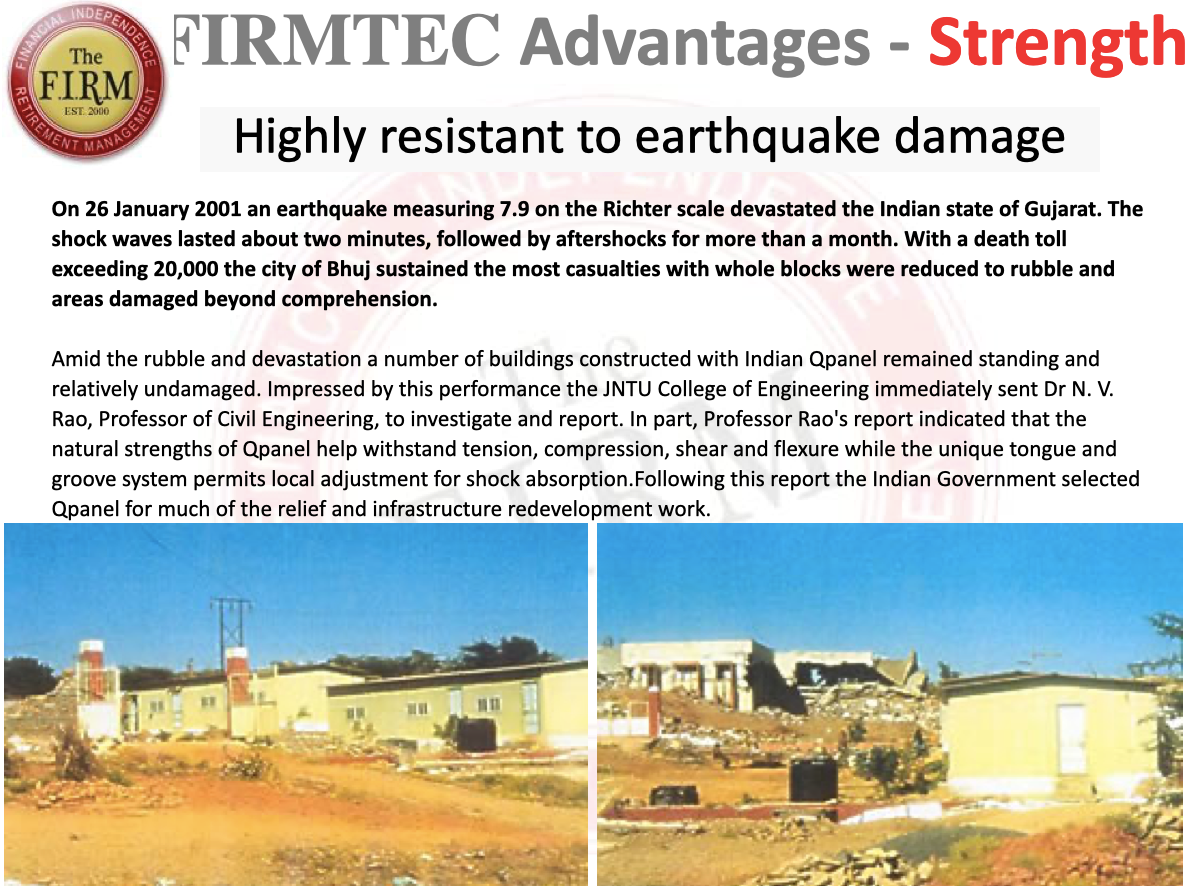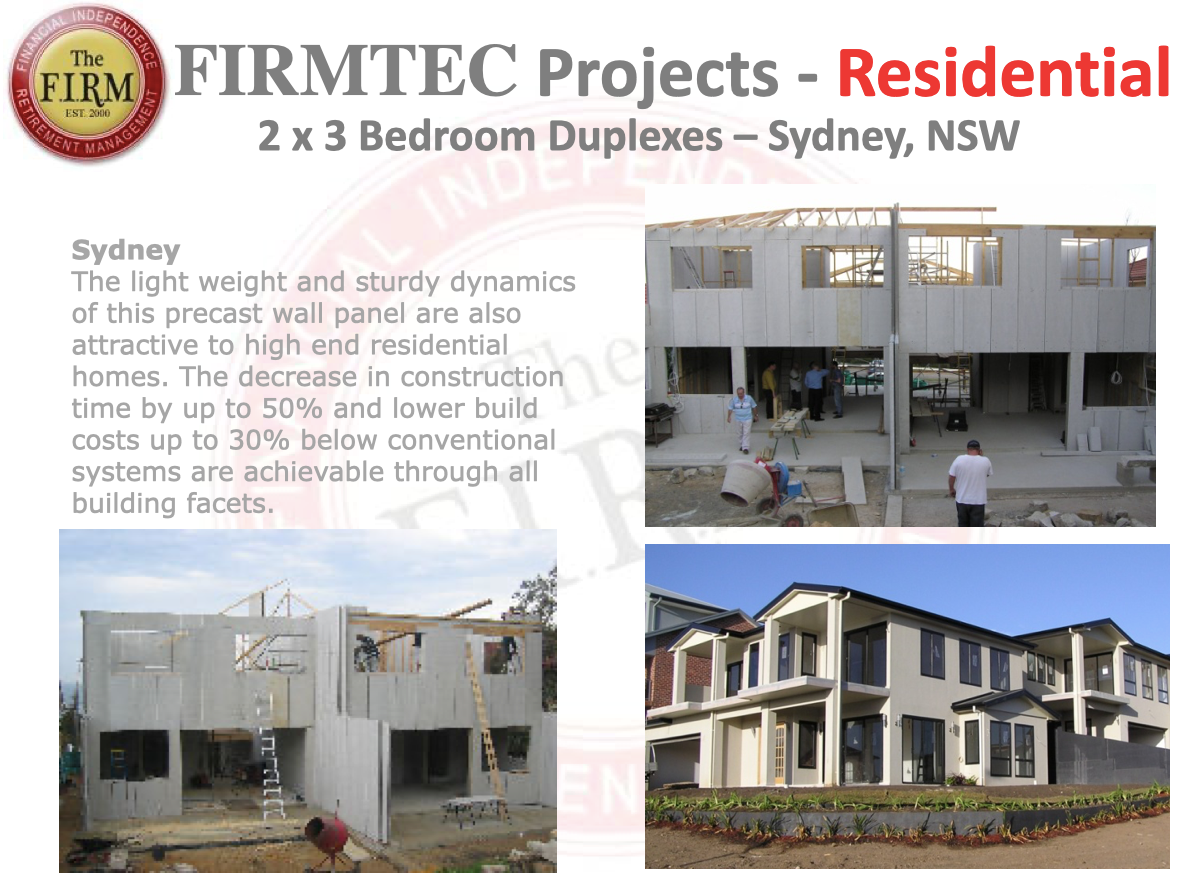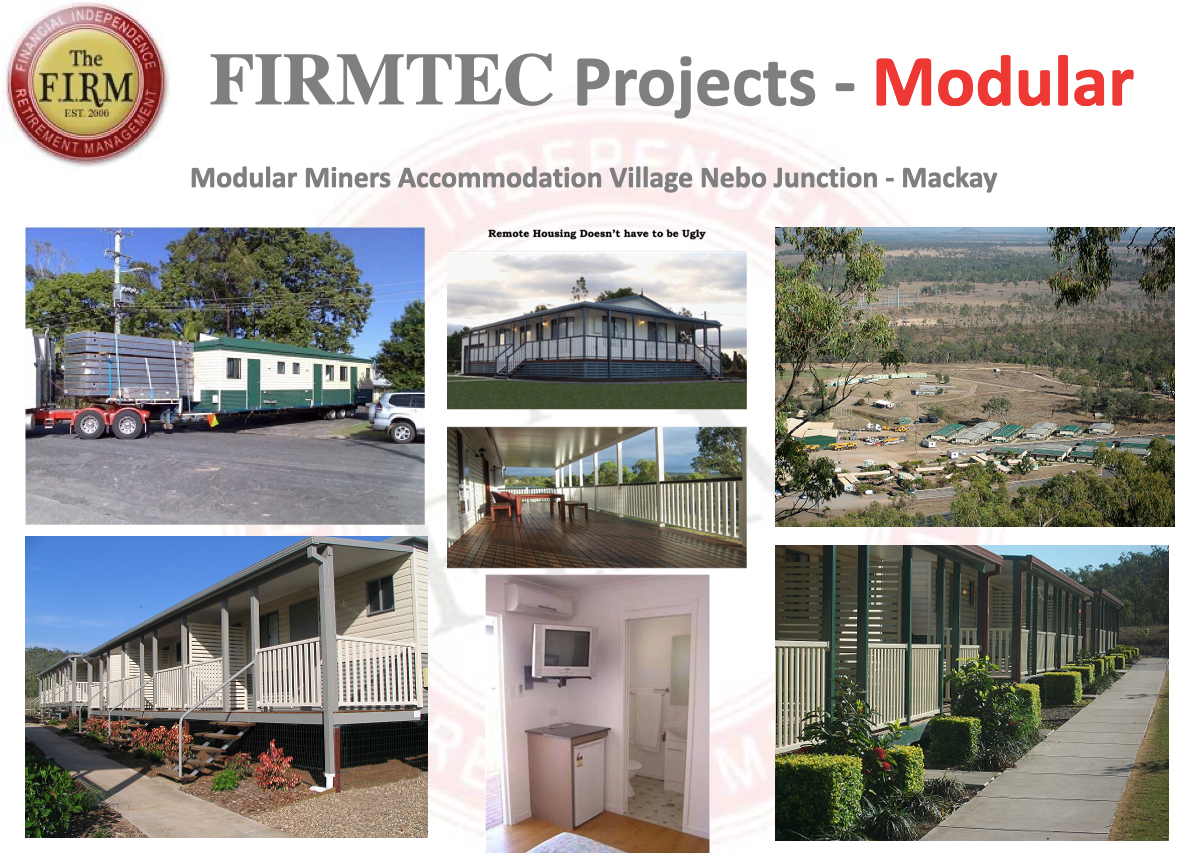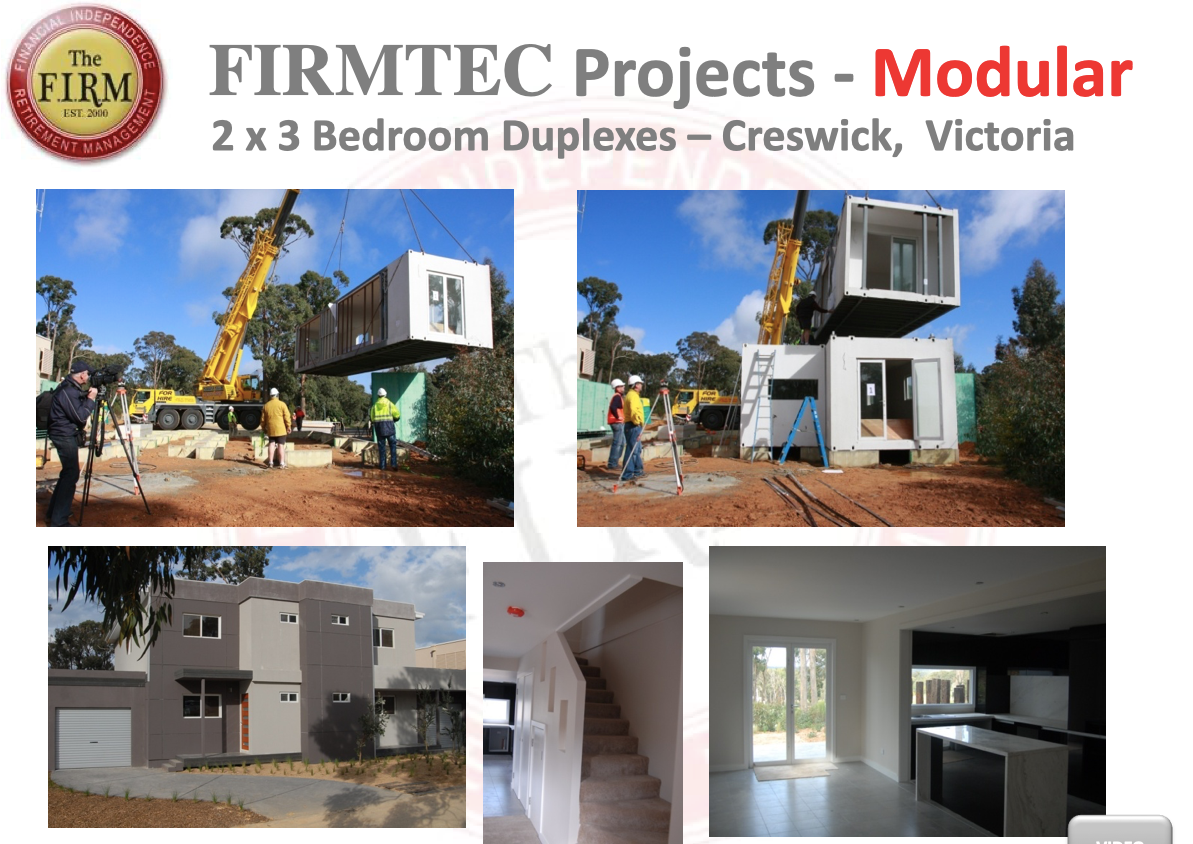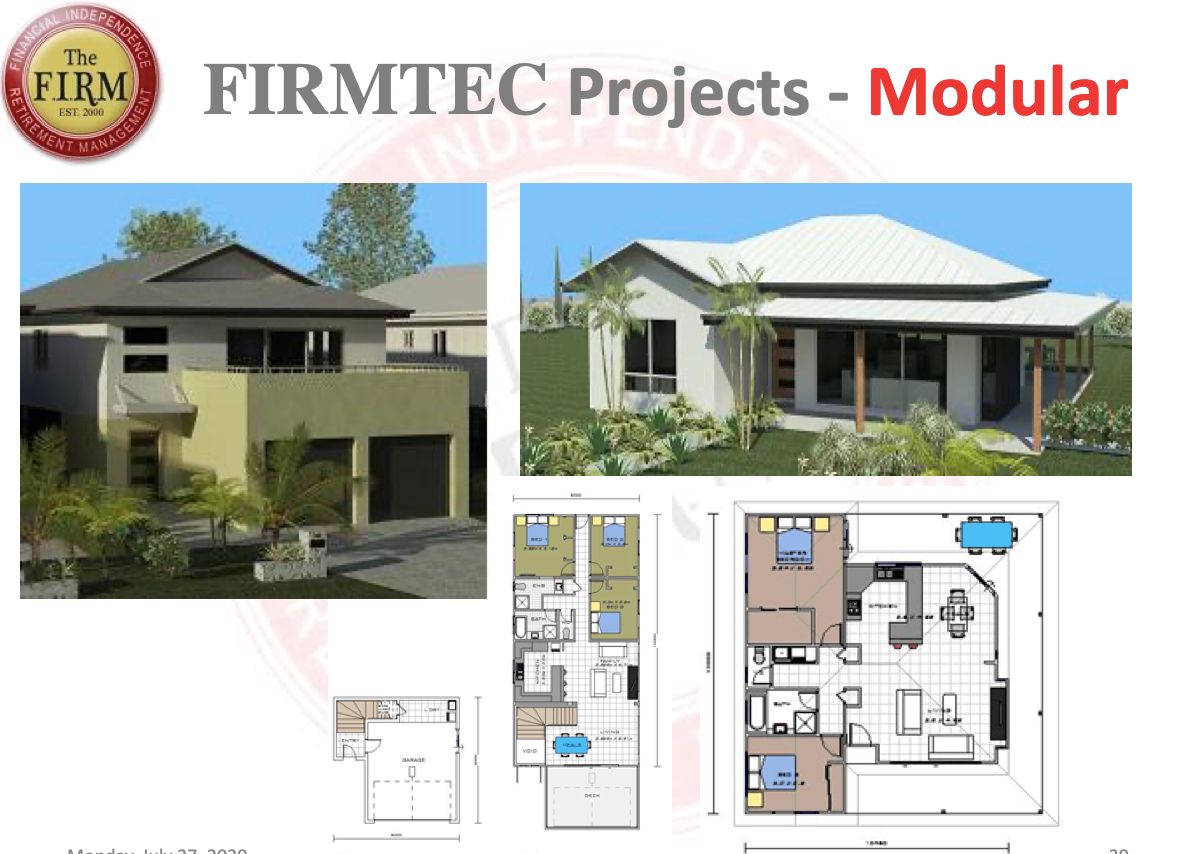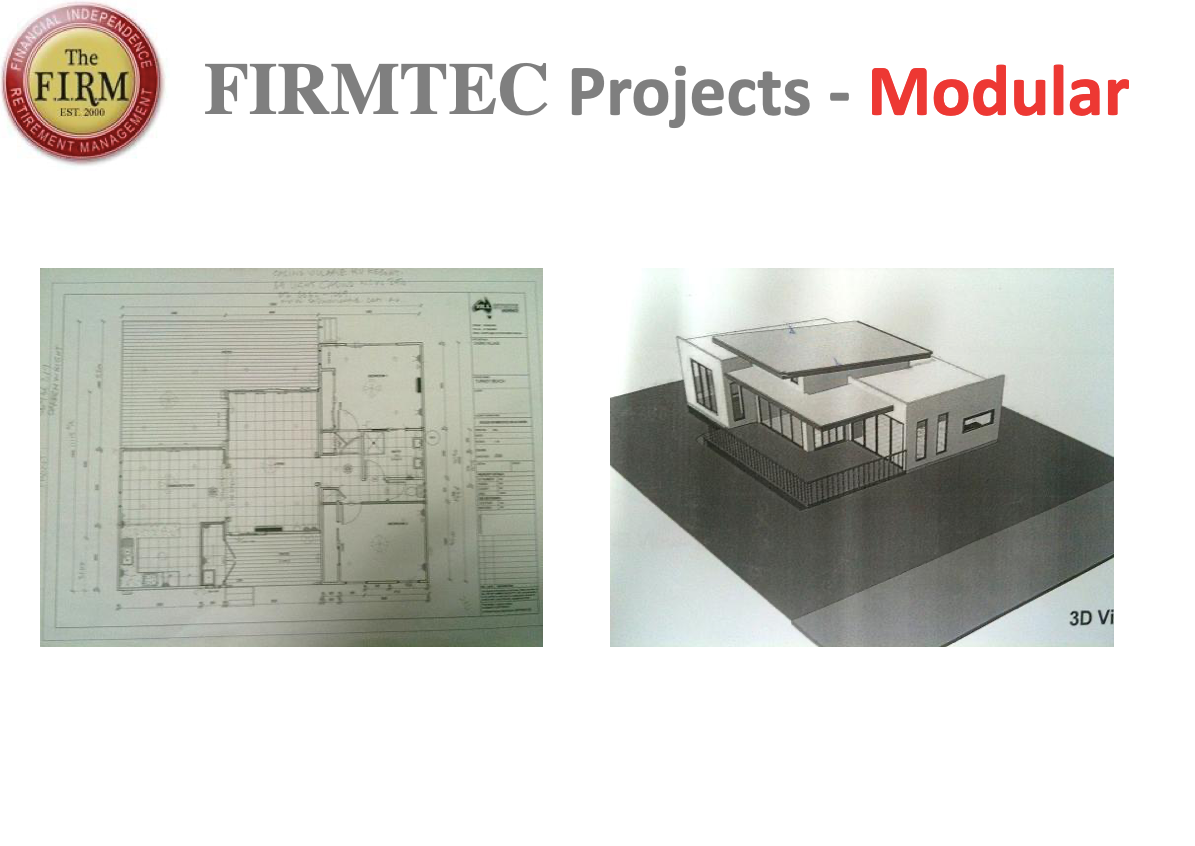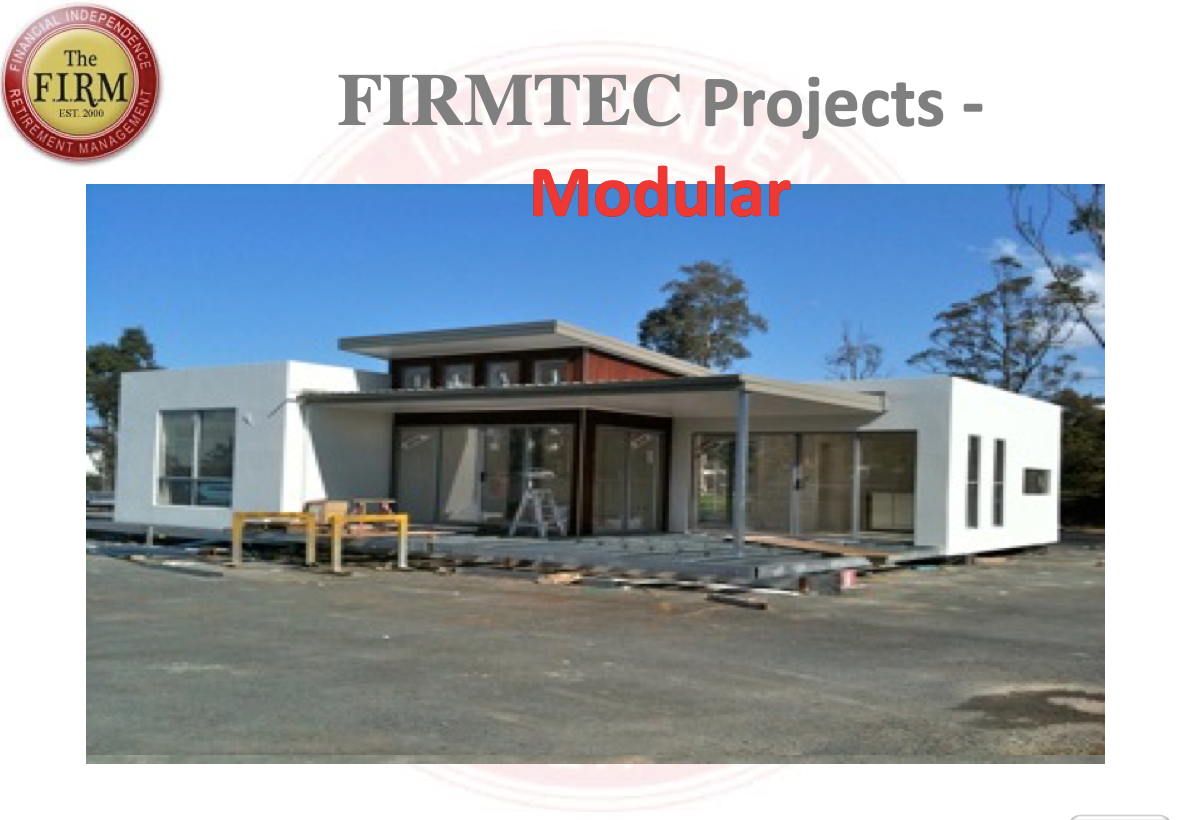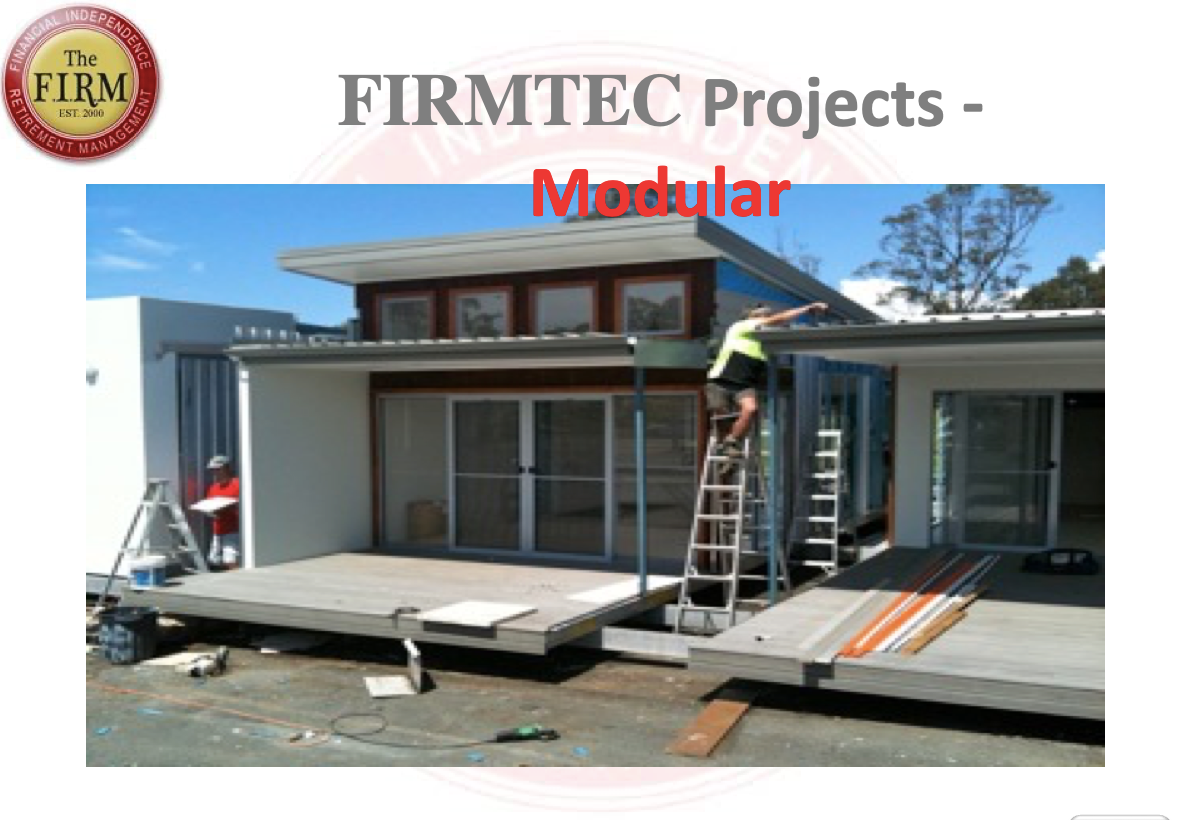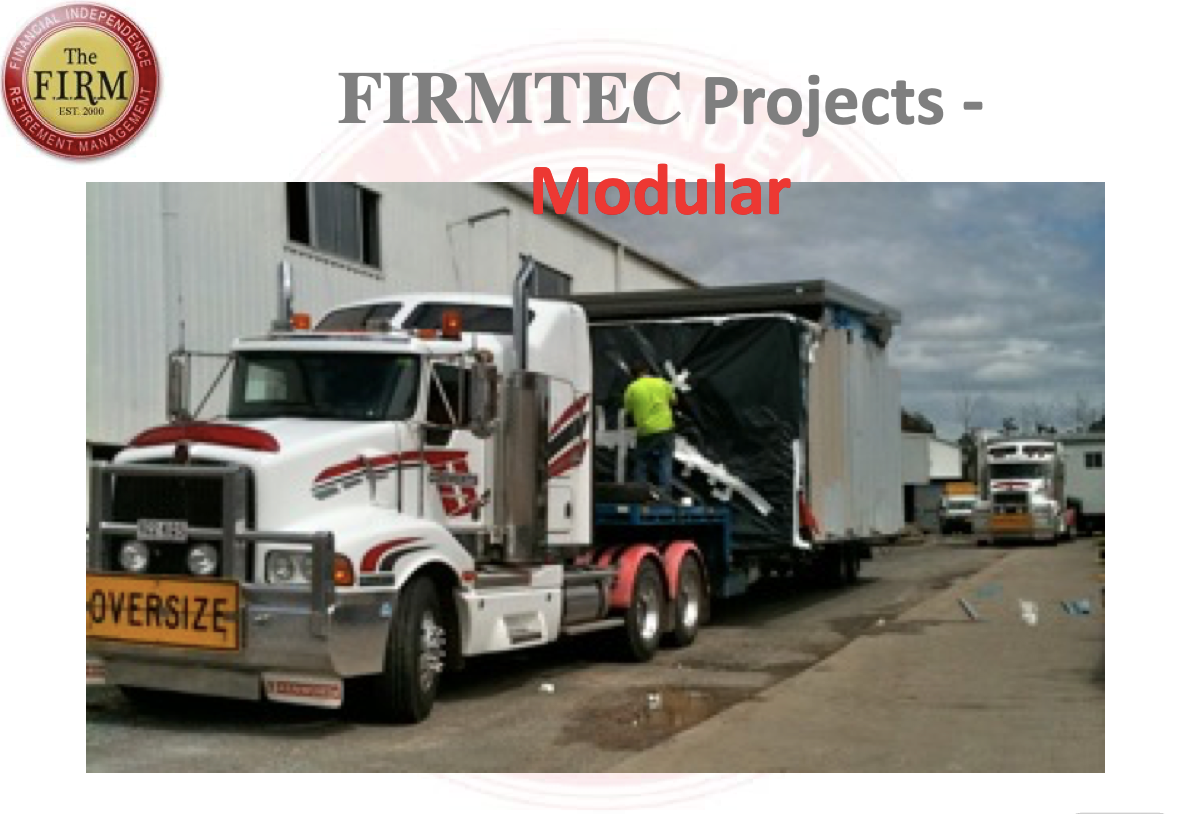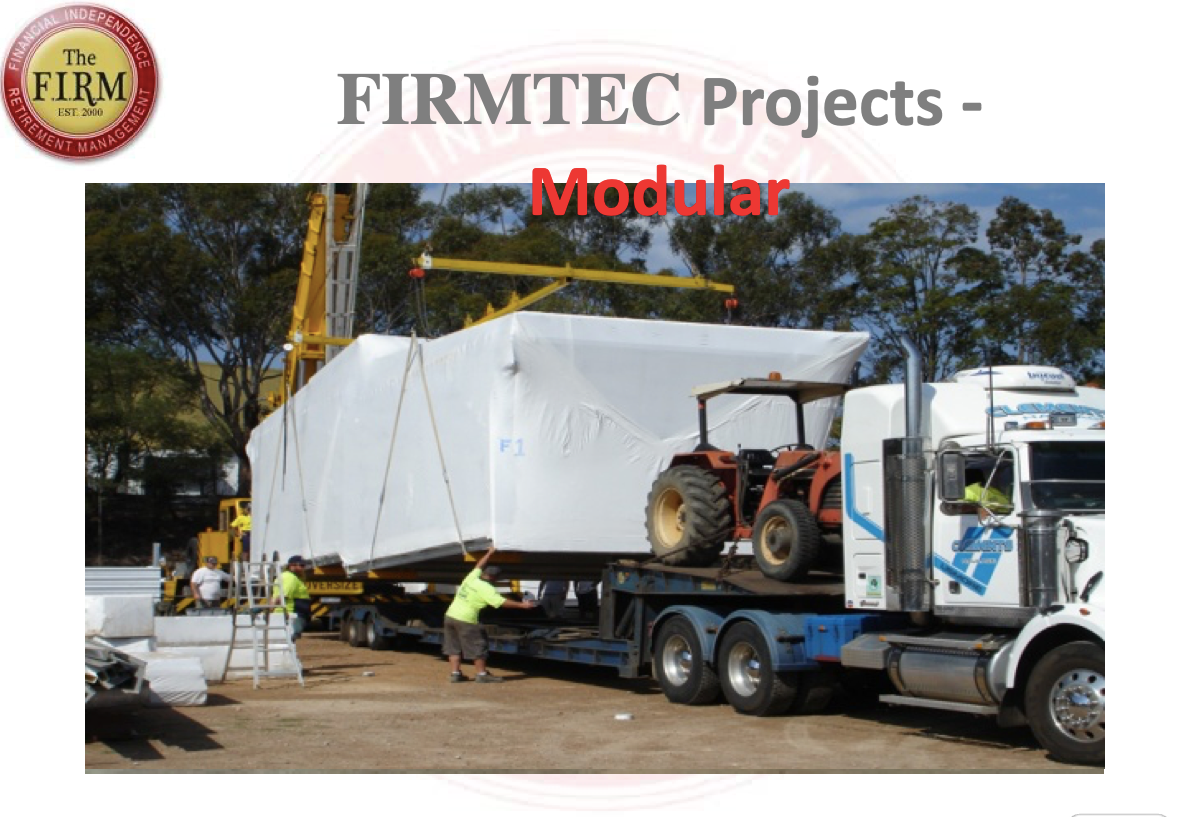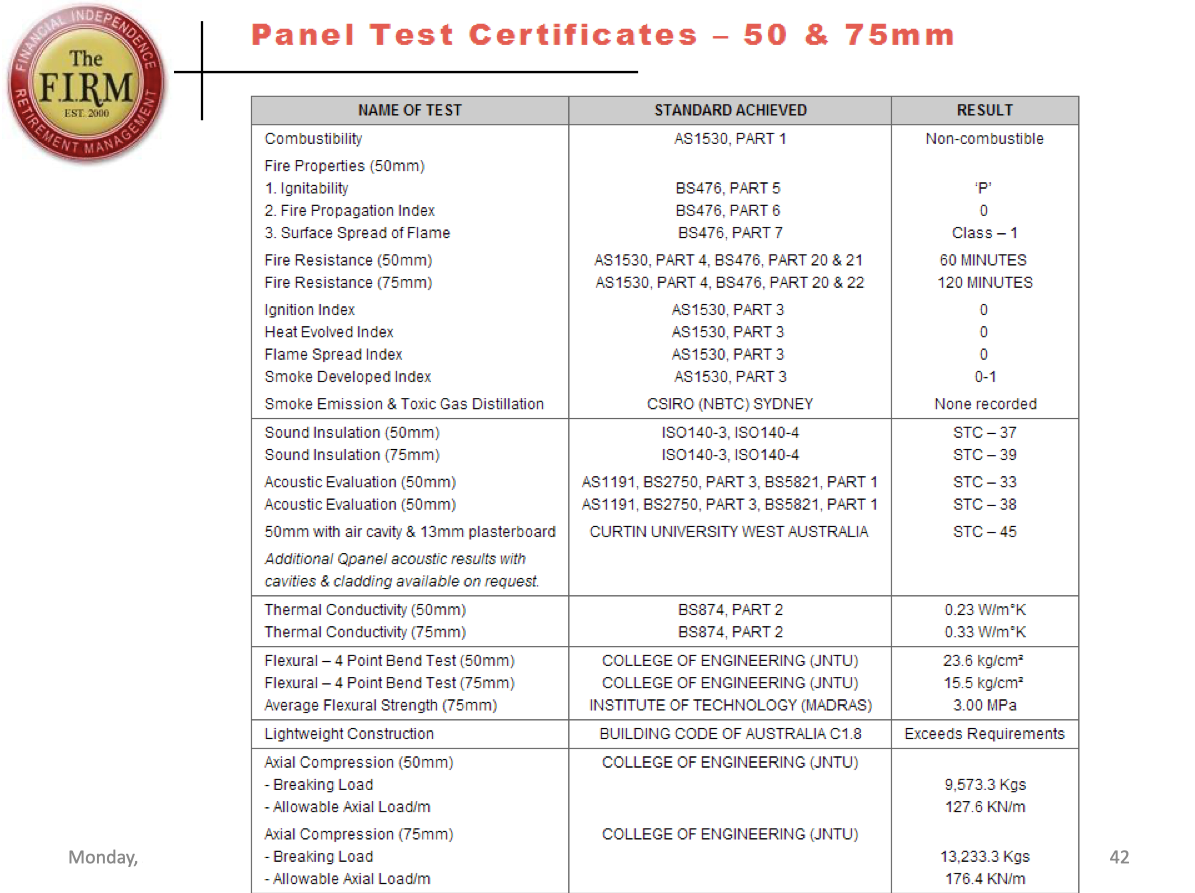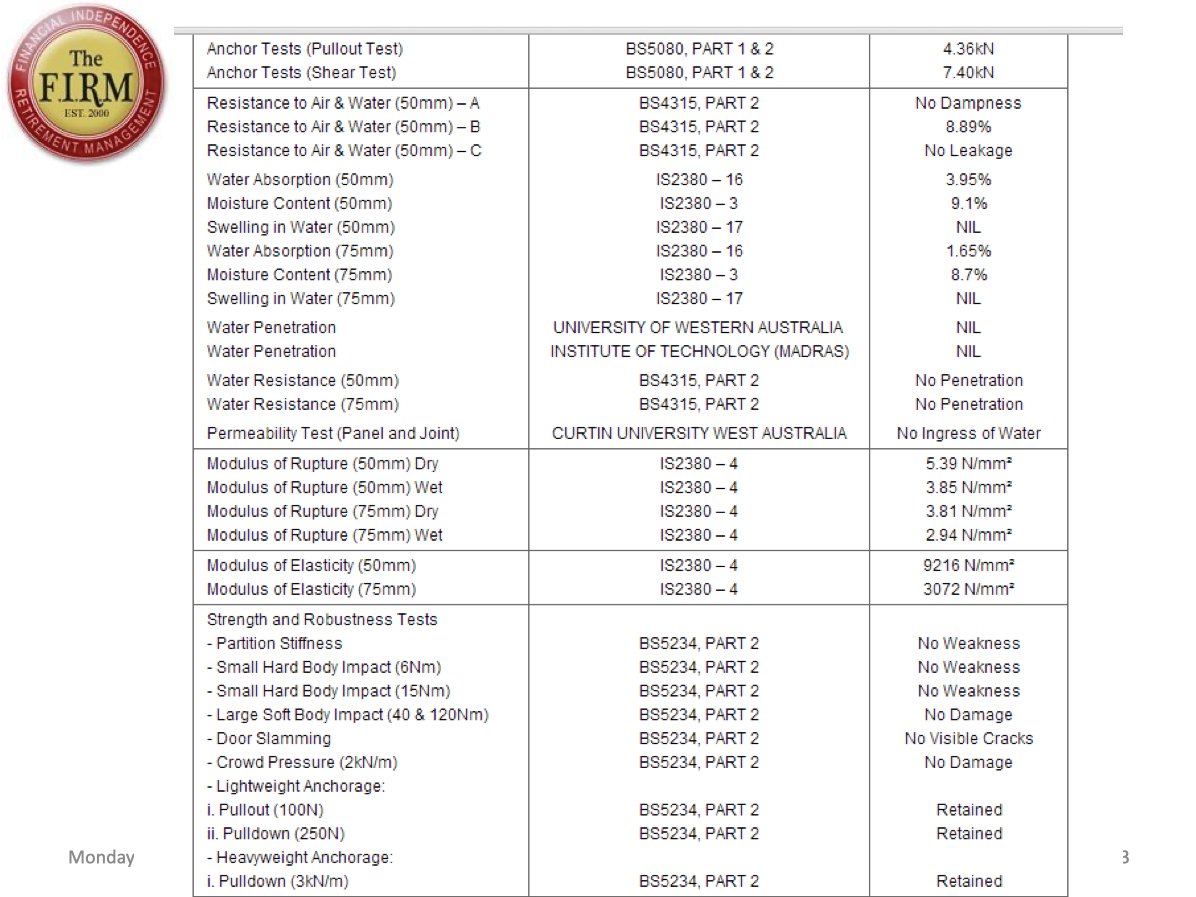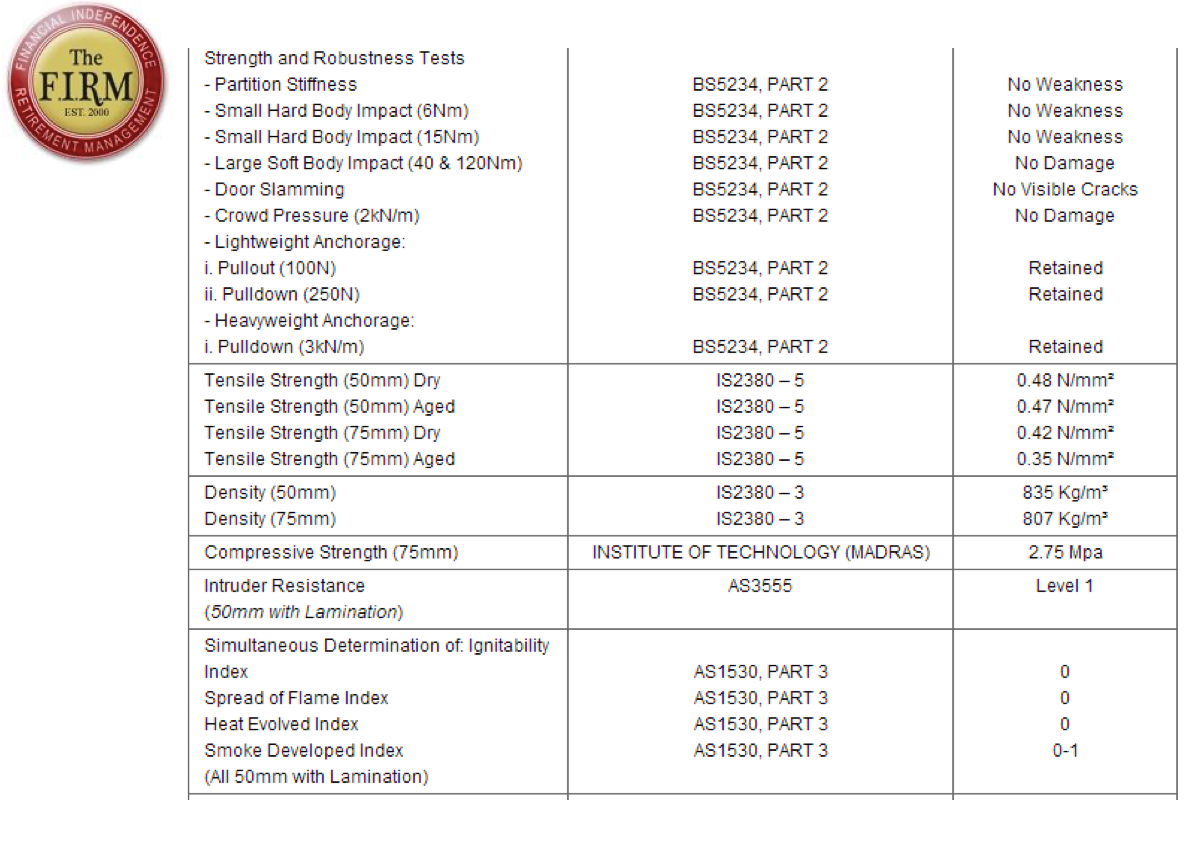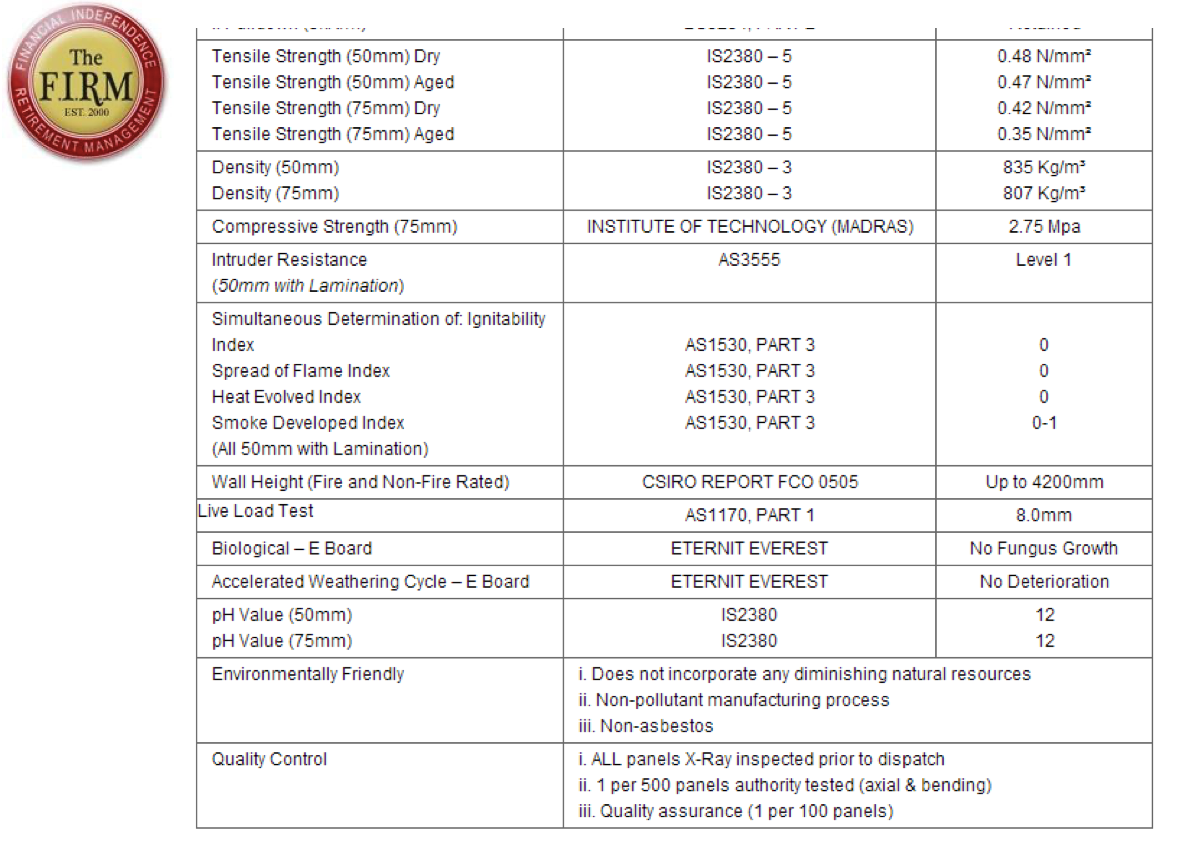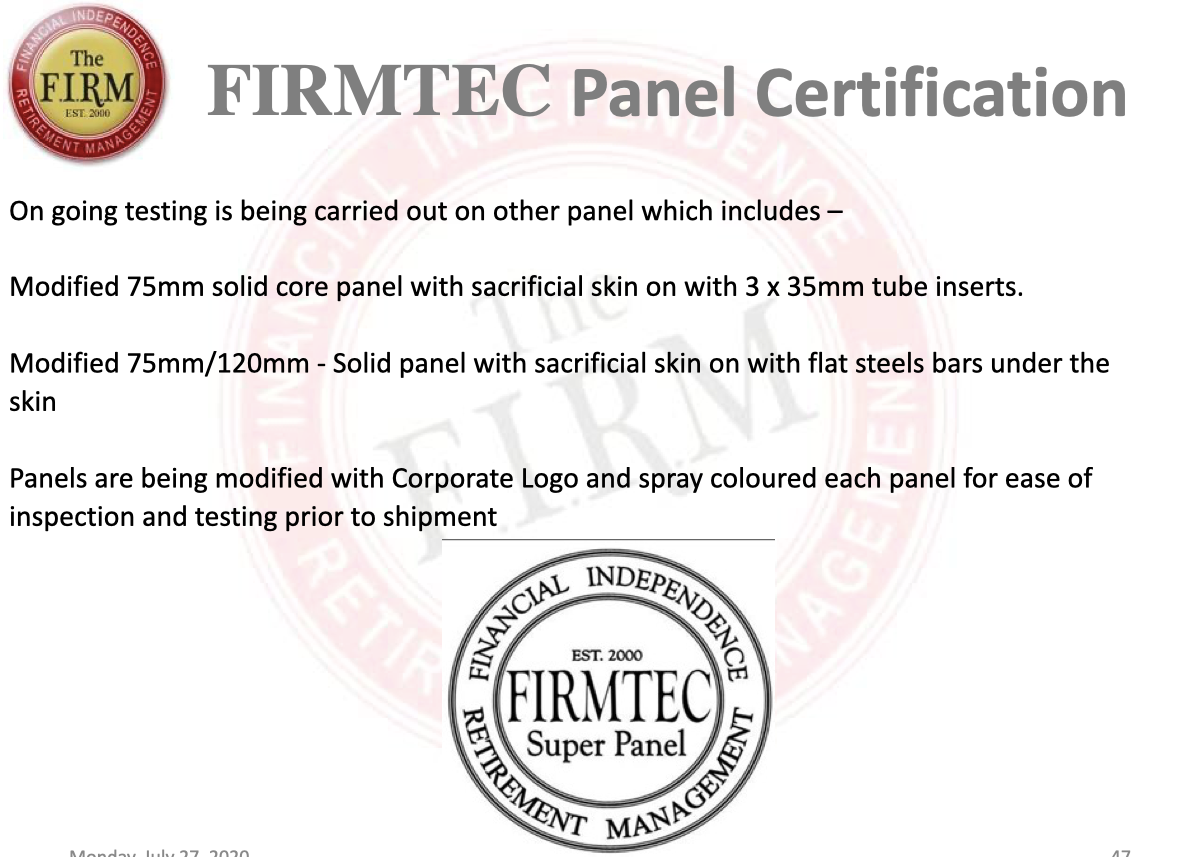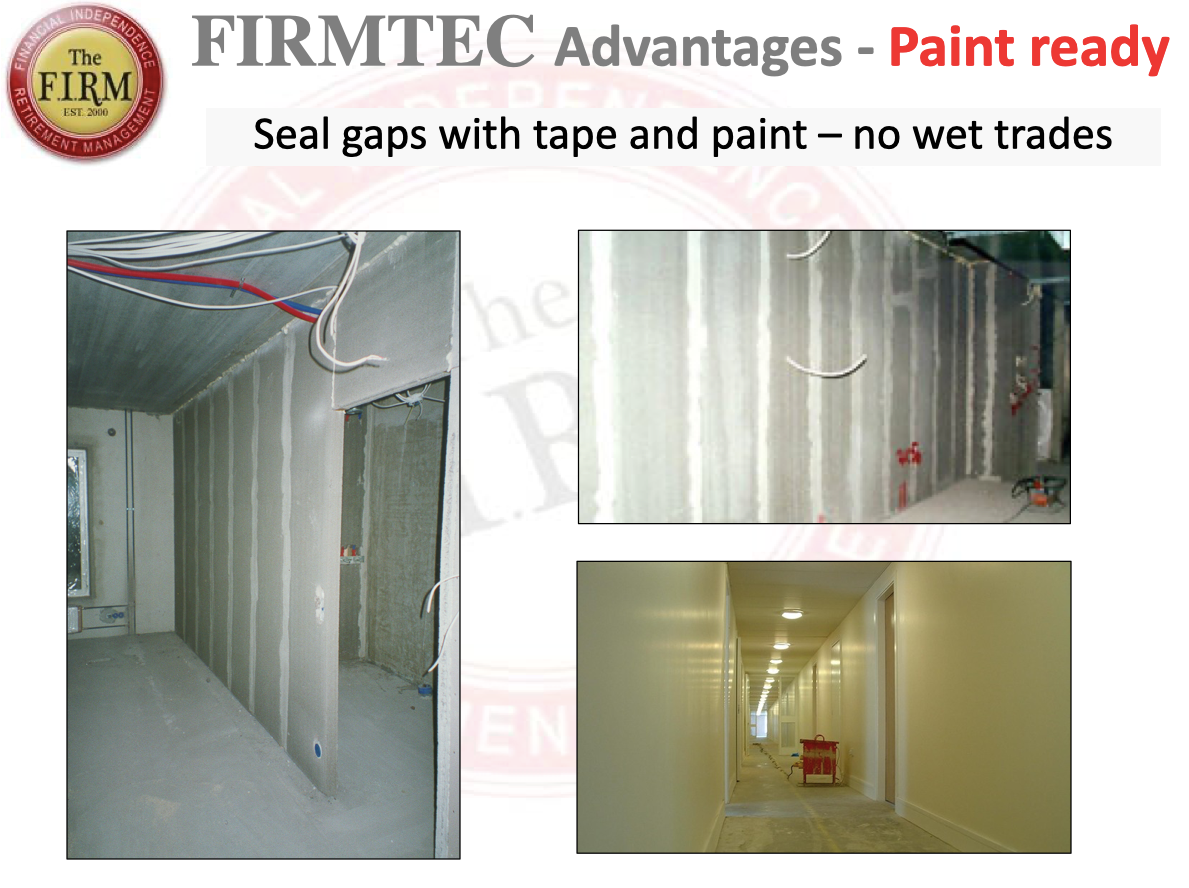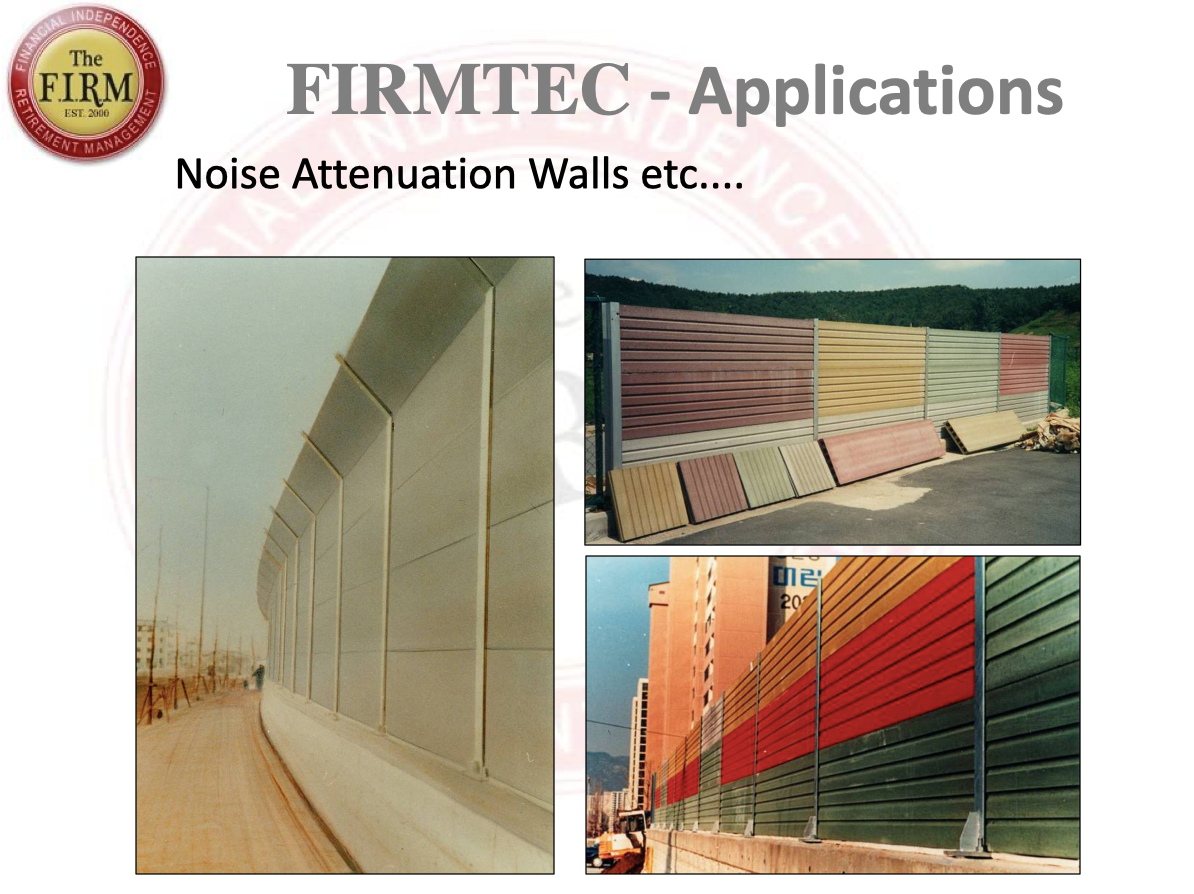 Even though we remain focused on the acquisition of properties, The FIRM is currently developing other tangible assets for the future which includes -
The FIRM Technologies - Manufacture Light Weight Concrete Panels.
The FIRM Eco Crystal Paint Company - Eco Crystal paint surface that has a life time guarantee.
The FIRM Eco Lighting - A unique lighting system that draws 25% power with same brightness and longer life using intelligent Cold Cathode technology.
The FIRM Construction - Innovative Rapid Modular Housing Construction developed to provide a full turn key 260m2 home within hours NOT months.
These products and more are being developed specially for our themed 2,300 residential community FIRMWOOD Estate here on the Gold Coast. International Governments are expressing high interest for our housing complete solution for their Low Cost Affordable Housing.
Coming soon will be your replacement for your Halogen downlights (1,200 to 24,000 hours) to Cold Cathode Floro Lighting (CCFL) These lights will give you an amazing 30,000 hours of light and save you a whopping 84% on Power, No flicker, No UV, No heat, Instant on and 40% brighter.

2001 Original Manufacturing Plant in Chinaproducing 2ml m2 panel per annum
The FIRM Technologies -
This company was established to develop new building technology to reduce our rising costs of materials and develop a rapid building system for the future. We believe we have found a building solution that will revolutionize the building techniques for the future. Our new factory is now established and in full production of 1.8mlm2 per annum Light Weight Concrete Panels and other new building solutions to follow.
COMPLETE BUILDING SOLUTION
Rapid building methods to construct a completed 4 bedroom property (250m2) within 24 hours to lock-up stage
Economical to construct in materials and labour.
Highest Fire Rating (4 hours)
Cyclone rated 230km/h
Withstand high Seismic movement
A system that will provide strength for flooring, stairs, external/internal walls and roof (12mtre Span)
Strength of Steel and cement however 50% lighter and 10% volume.
High acoustic properties
High Insulation properties
Fully Recyclable and GREEN
Manufacture high volume under full automation to meet the demand
Maintain high quality international standards approved by CSIRO and Australian Building Standards, etc,
National Support and Logistics of delivery
National and International marketing
Training and eduction process for builders
Vast range of design for single, two storey, multi-level and high-rise
Reliable and trusted European name for machinery for production to have a potential to produce 18mlm2 per year for the future.
What a whirlwind tour of China, in and out of Boardrooms, Hotels, factories, building sites and aircraft in just 2 weeks and no time to do any of the touristy stuff while Annette held the fort back home. I must say I am now very exhausted however also very excited to share some wonderful news with you about heavily reducing the current building cost and labour for our property investments for the future. For example FIRMWOOD Estate in 2 years time where all these benefits will be passed onto all the members of The FIRM only.
The FIRM Technologies (Beijing) established a Joint venture manual production line in China 12 months ago producing only 1,000,000 m2 per annum for China. Setting up production here in Australia of this magnitude could be prohibitive and costly, without any support, so we have been looking at alternatives for a fully automatic system
The Chinese Government has been very interested in our technology as they have a massive need to produce high volume cities over very short periods of time. Hence the continual flights to Beijing as we are now on the radar's short list. Germany, Spain and USA have not been successful however its now down to the wire of Japan and Australia. The pressure is on!!!!
Compare the difference between OLD and NEW TECHNOLOGY
CONDOMINIUMS in CHINA
19 storey building
182 apartments
16,175 m² non-load bearing walls
40 wall builders
BRICK
Installation speed 0.5 m²/h (one man)
8 x 0.5 x 40 = 160 m²/day = 100 days
Compared
FIRMTEC panel
Installation speed 6.25 m²/h (one man)
8 x 6.25 x 40 = 2,000 m²/day = 9 days
---
Taipei Targets The FIRM
l trust you have had a well earned break over Easter as we did spending time up with relatives at Hervey Bay after returning from a whirlwind tour of meetings in Taipei.
For those members who have not been to Taiwan I can certainly recommend it from a business point of view. Plenty of good food and kind hospitality from the Nationals were abundant with formal dinners and presentations. They were very keen to understand our Building Technology for sustainable Modular Housing. I will keep you in the loop as we progress.
On an other note, the inevitable happened! Yes, my old and trustworthy PC died before I left for Taiwan. Thanks to Greg and Dianne's son Benny coming to the rescue the day before I left with a crash course on how to drive the Apple Mac. Thanks Benny, you are a life saver as my presentations went without incident. This is my first email to you through this format, so hopefully you receive it clearly.
The MASTER ALLIANCE
HIGHLIGHTS of Delegation here in Australia and China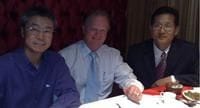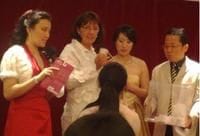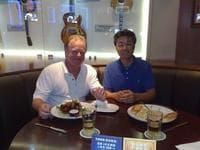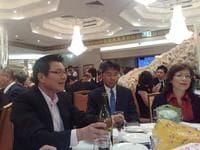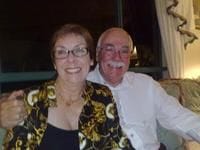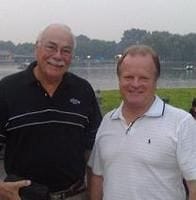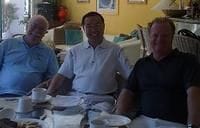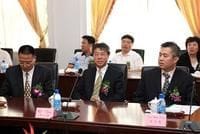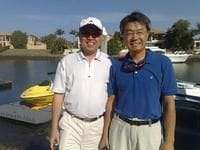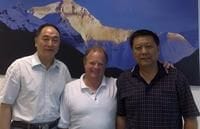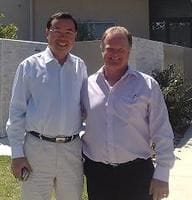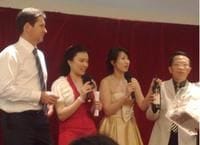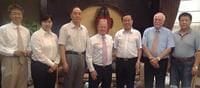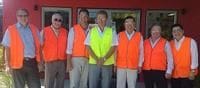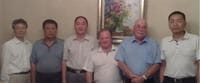 Recently we formed a new corporation The FIRM Technologies Pty. Ltd. to research new technologies that maybe available in the market place to source a solution to reduce the current building costs of material and labour. The formula for the rapid rate of escalating costs and the rise in interest rates will eventually force us as investors out of the market place, which could be catastrophic for the future housing and rental market.
Over recent years we have secured building technology for Light Weight Concrete Panels which can construct the envelope of an average 250m2 home within 24 hours including footings, floor, external & internal walls, and roof. All certifications and building standards through CSIRO & BRATZ have been approved. This technology is not new, however has never been commercialised to this level in the past.
The FIRM Technologies has recently opened a representative Office in Beijing in preparation for a Joint Venture agreement to supply and manufacture Light Weight Concrete Panels to one of the largest Chinese building companies in China.
For more details please contact John direct on 0414 888 186