195th EDITION
MONTHLY NEWSLETTER
APRIL 2021
How Much does it Cost to Live on a Cruise Ship for a Year?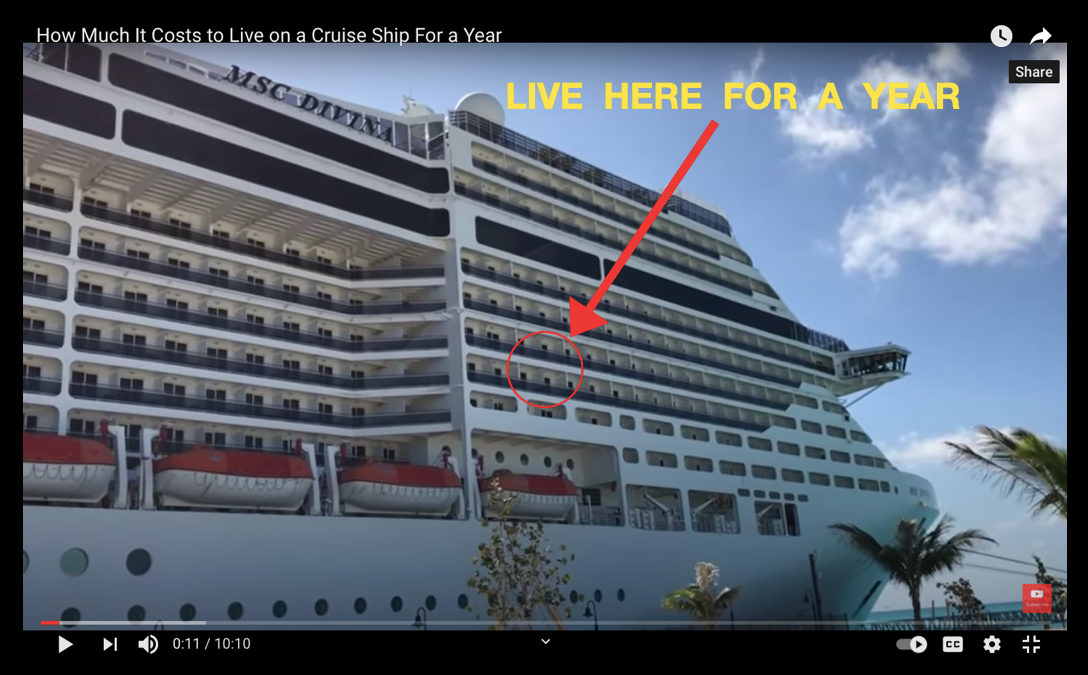 https://www.youtube.com/watch?v=2hl-H3ygx_I
How Much It Costs to Live on a Cruise Ship For a Year?
Who hasn't gone on a cruise and thought, ... I could do this forever?

Interesting article by Tanner Callais I wish to share with you as a comparision living onboard a cruise ship for a year as a tenant compared to owning your own cabin forever and receive a strong return on your investment of 5%.
The idea of retiring from the rat race and living out your days on a cruise has great appeal for some people.
There's no cleaning, no cooking, and no lawn to mow. You don't have to worry about doing the dishes or paying an electric bill. There's always something going on, new people to meet, and every day you wake up to some of the most beautiful views in the world.
Add to that the fact that Internet access allows many to work remotely from anywhere in the world, and wi-fi is widely available on any major cruise ship. That means even if you don't want to completely retire, but instead work from the cruise ship, it's technically possible.
Of course, not everyone can run off and live on a cruise ship, but that doesn't mean you can't dream.
And the first question that comes to mind when you think about escaping is how much it would cost to live aboard a cruise ship.
So how much would you have to pay?
We recently priced out the cost of a sailing for an entire year. Just know that you'll definitely need to open your wallet to live full-time in paradise.
See more details https://www.the-firm.com.au/travel-club.html
194th EDITION
MONTHLY NEWSLETTER
MARCH 2021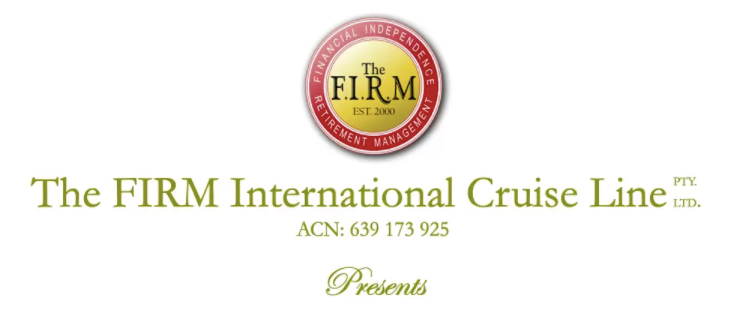 OFFICIAL OPENING INVITATION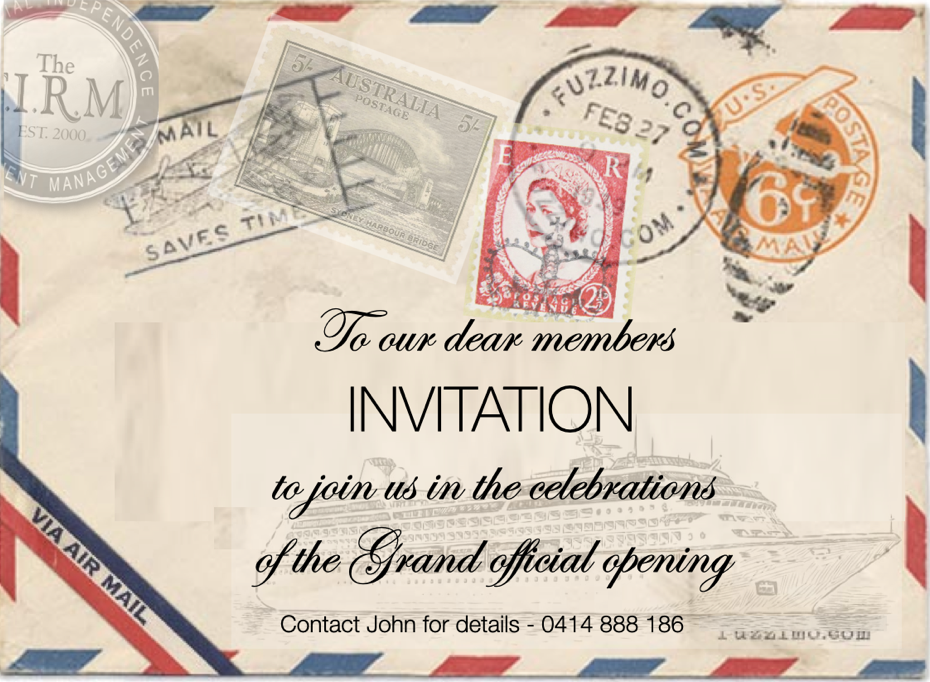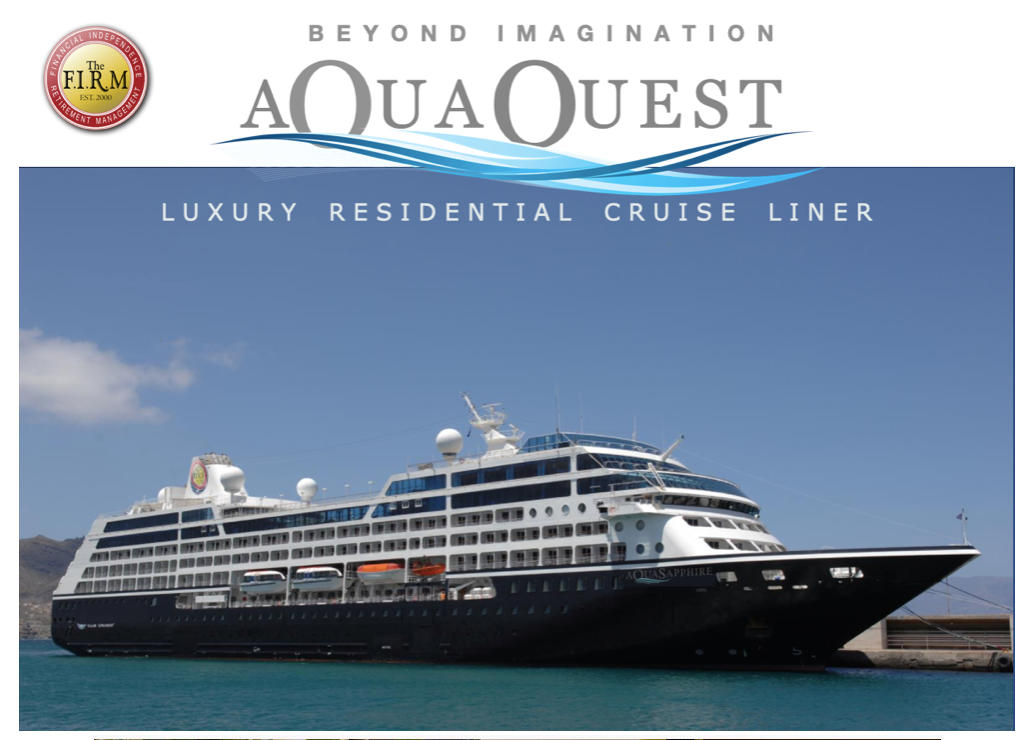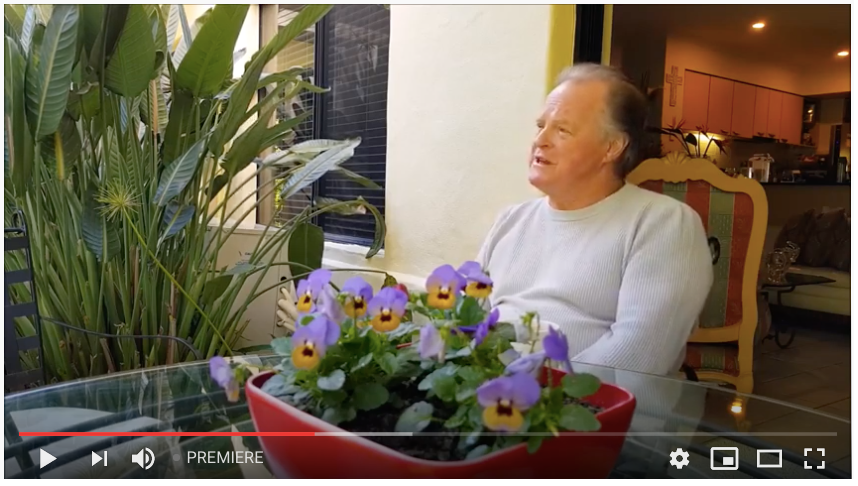 Good afternoon fellow members,
It's been a while since our last neweletter now currently 194th MONTHLY EDITION... Yes hasn't it gone fast!
Firstly, I wish to thank all the team behind the scenes for their painstaking dedication in creating a dream into a reality for all our members over the past 2 years. The timing they say is everything, and COVID 19 certainly worked to our advantage to accelerate the corporate structures to deliver a smooth transition period while we finalise the settlements of 4 x R Class Cruise ships to our fleet.
These small 700 passenger luxury cruise ships were designed and developed to be the highest 6 Star rating in the world, and we are privileged to call this home. Welcome aboard and look forward to seeing you all again very soon for the maiden voyage, hopefully when COVID restrictions are lifted in December.
Meanwhile, to reserve your cabin onboard AQUA QUEST will require a $1,000 fully refundable deposit to secure one of these affordable cabins with low body corporate fees.
Prices from $450,000 Ocean View + very LOW BODY CORPORATE FEE. $100 p.w.
NOTE: This is NOT timeshare!
CALL OR EMAIL ME NOW your Interest so I can forward to you all the details.
https://www.the-firm.com.au/international-cruise-lines.html
Thank you, Neil McLean, for putting this interview together for us. Most of you know of Neil who interviewed me when we had Bartinon Manor, now retired from Channel 7 a few years ago and decided to see Europe creating nearly 40 lovely lifestyle programs on Village to Villa, thank you Neil & Gai! https://www.villagetovilla.com/
Have a great week ahead and chat soon!
---
Prestige Market Update

from Andrew Bell, CEO, Ray White Surfers Paradise Group
Anyone in the marketplace today would be constantly hearing from all agents about record sale prices. This is nothing new and is a reflection not only of the real estate market around Australia but in particular the real estate market here on the Gold Coast.
As the leader in prestige sales across the Gold Coast for the past 30-years, it is wonderful to see how the Gold Coast has now built a strong platform that supports our real estate market through the development of our city to become the 'go to' place of Australia. Beyond question the pandemic triggered a re-evaluation of where people want to live in Australia and whilst many places are on a list of options for buyers, the Gold Coast as the sixth largest city in Australia offers the very best choice given that it doesn't have all the disadvantages of a big urban city with high density living but is still a city large enough that provides outstanding lifestyle choices from bare essentials such as medical, schooling, and so on, to lifestyle choices such as the theatre, restaurants, sporting activities, and so on.
There is a limit to just how many people we can accommodate and so at the moment we are enjoying unprecedented demand for our region, but unless we can keep offering more housing opportunities we will drive interest to other locations on the list of lifestyle choices. There is a limit to how many jobs are available, how many school positions are available etc. etc.
For those thinking of selling it should be remembered that opportunities should be seized upon. At the moment, the market is as good as it gets. With such strong buyer demand it would be absolutely foolish for anyone thinking of selling not to ensure that every conceivable buyer was aware of their property. Off market sales will cost sellers dearly. Every property should be well marketed so not only are active buyers aware of the property, but so all passive buyers are aware the property is for sale, and in a market such as this the only way to sell your property is via auction. It is where competition is allowed to express itself. It is where people are continuously surprised by the prices that people are prepared to pay. It also offers buyers the benefit of openly being able to offer their highest price in order to secure the property.
However, a note of warning. Like in any industry, you must deal with people who know what they are doing and who have a long track record of proven success in the space of auctions. Someone with a history and the expertise of the auction process.
There is a long held saying, 'make hay while the sun shines'. No market stays the same forever and so for those thinking of selling there is more than enough reason to explore now as that perfect time.
Having set more record sale prices on the Gold Coast over the past 30 years than any other real estate company, we are here at your disposal and we will bring to you all the strengths that the largest real estate company in Australasia has to achieve that outstanding and undoubtedly record sale for your property. If you are thinking of selling please contact us for all the strength and expertise you deserve.
So, for those members who wish to move some of the old property poert-folio then - BRING OUT YOUR DEAD and convert old stock into a Lifestyle invesment in AQUA QUEST :)

193rd EDITION
MONTHLY NEWSLETTER
FEBRUARY 2021
"Cruise Line's Six Months Cruise Sells Out In One Day"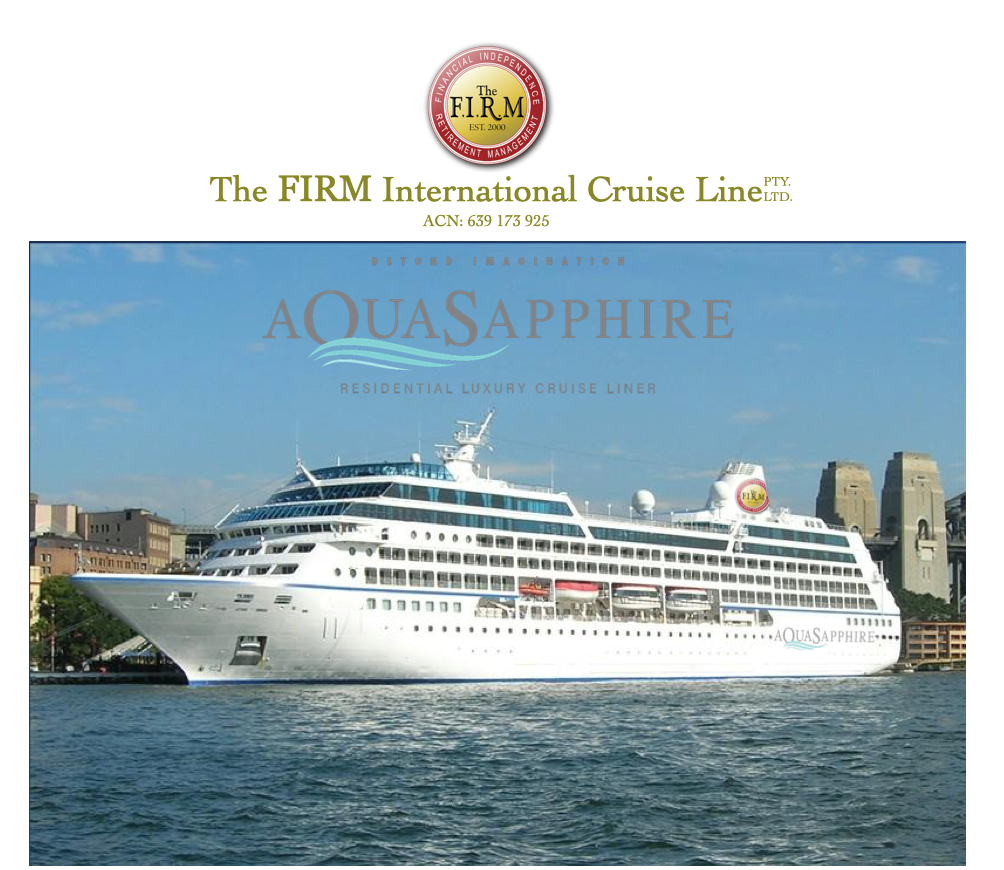 An epic cruise that will travel around the world for 180 days sold out in a single day after bookings opened to the general public on January 27, 2021 says Cruise Fever.

Oceania Cruises' 2023 Around the World in 180 Days voyage is the most extensive and in-depth of any world cruise available. Calling on 96 ports in 33 countries across four continents, the cruise also includes three full days cruising in Antarctica and affords guests access to more than 60 UNESCO World Heritage Sites.
"The response to our epic 2023 around the world voyage clearly illustrates the enthusiasm that experienced travelers have for immersive and memorable travel experiences," stated Bob Binder, President and Chief Executive Officer of Oceania Cruises. "Despite the challenges the world faces today, travelers are clearly bullish on the future and are embracing these new opportunities to travel the world and create lifelong memories."
While world cruises typically attract legions of loyal repeat guests, Oceania Cruises' 2023 world cruise saw more than one-third of all bookings come from first time, new-to-brand guests.
This furthers a booking trend the cruise line has seen steadily emerging during the past year with some booking periods and promotions recording new-to-brand booking levels of close to 50%. Additionally, a full 20% of world cruise guests opted to extend their voyage up to a total of 218 days.
The cruise line has seen exceptionally strong demand for its 2022 Europe and North America collection of voyages with bookings on longer, grand voyages that span multiple weeks or months going from strength to strength.
To satisfy demand from consumers and travel advisors who are booking farther out, the cruise line will be opening the full 2022-23 winter collection of itineraries in March and will open the spring, summer and fall 2023 Europe and North America voyages beginning in September.
For additional information on Oceania Cruises' small-ship luxury product, exquisitely crafted cuisine, and expertly curated travel experiences, visit OceaniaCruises.com, call 855-OCEANIA, or speak with a professional travel advisor.
192nd EDITION MONTHLY
NEWSLETTER
JANUARY 2021
"Time to consider selling your old port-folio"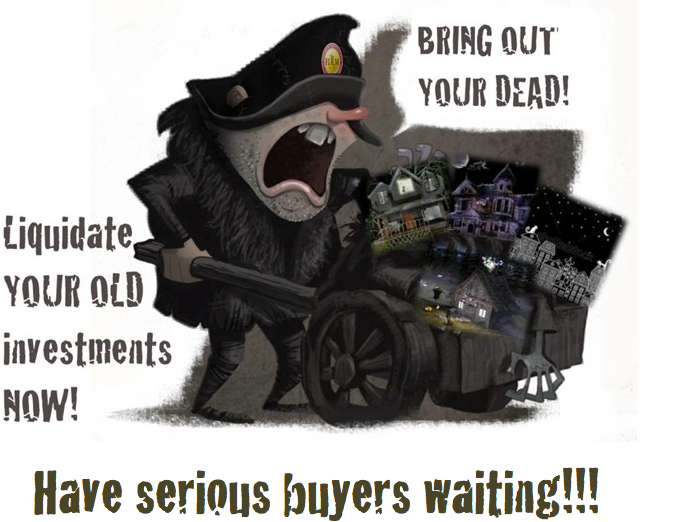 Good afternoon fellow members,
Massive year for 2020 as many companies have struggled through the pandemic of COVID 19, yet with the latest announcement we are certainly have many other countries focused on what we are doing right. Speaking to colleagues in the UK and the USA they are certainly have a long way to go before they can see a positive return to normality.
For The FIRM, well, very proud to announce that our iInternational legal team Piper Alderman announced around Christmas that we can now commence proceeding to sell cabin on board our cruise ship.
Democratically, I decided not to do a email blast to everyone as I wanted the opportunity to call every member and explain how this all works with all the benefits and the risks. So far I have made 72 calls with remarkable interest of support with 61 members expressing interest to know more.
So, if you are remotely interested, then I suggest you call before they all go! as there are 350 cabins.
Also, Andrew Bell, Ray White, Surfers Paradise has offered to sell any of the old investment properties that are older than 10 years of age through his ultimate Auction at the end of January. He assures me that currently due to the overwhelming frenzy that these properties are hot on the list as they are still very affordable. Remember when you purchased back 25 years ago we were paying $50K to $80K for prime position investment properties now achieving returns of $450K to $500K.
The experts are suggesting after the Australian Government Jobkeeper finishes in March this year we will see a lull in the market place for future sales.
So, BRING OUT YOUR DEAD so we can recycle your old property port-folio towards cabins on board AQUA QUEST where we can comfortably offer a 5% nett return after all costs are covered for the 60 days that you are onboard during the year.
Looking forward to see you onboard very soon.
In the meantime stay HEALTHY, WEALTHY & WISE
Kindest regards,
John