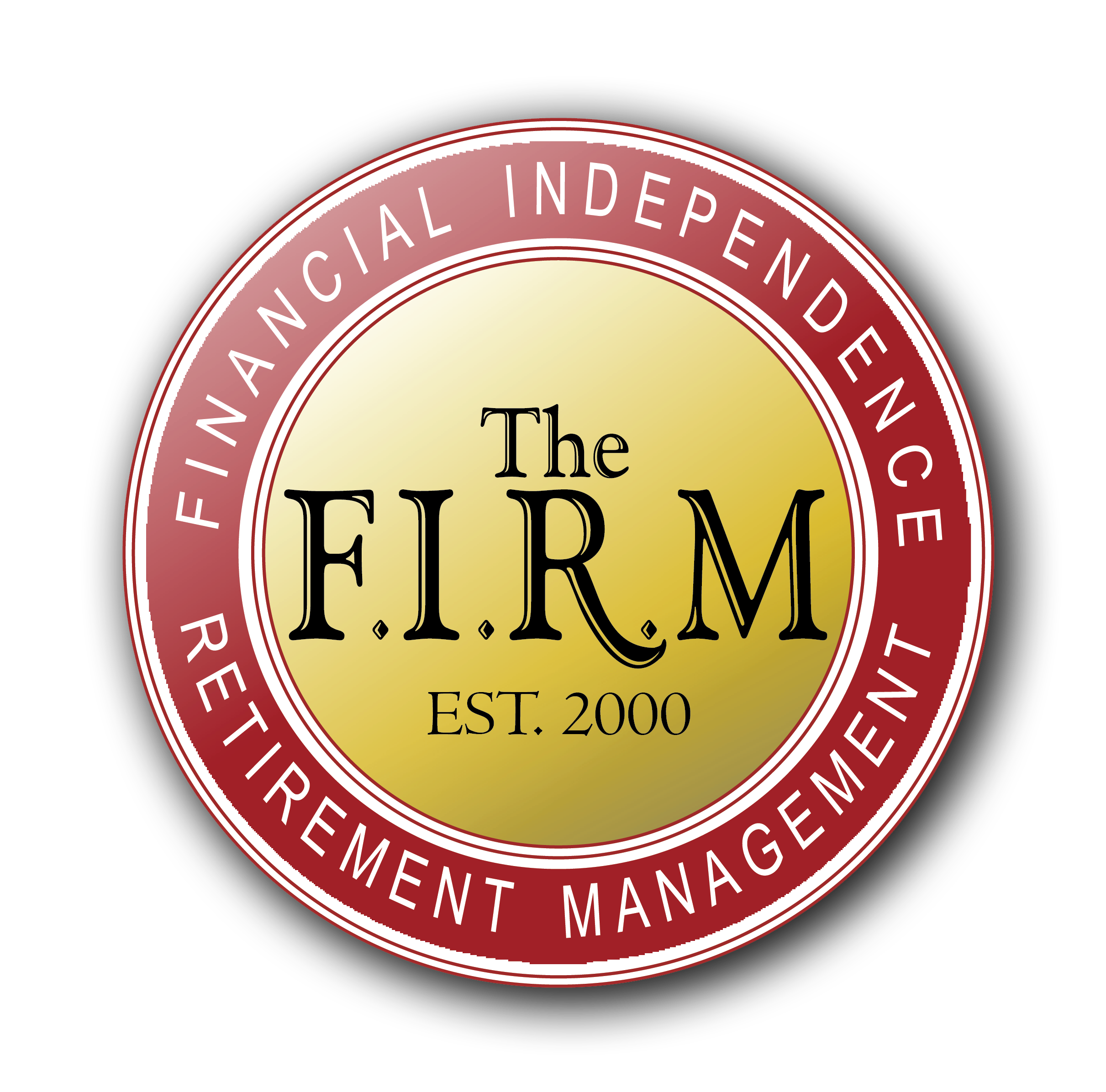 2021 NEWS HEADLINES
APRIL 2021
"How the Cruise ship industry is surviving during the pandemic"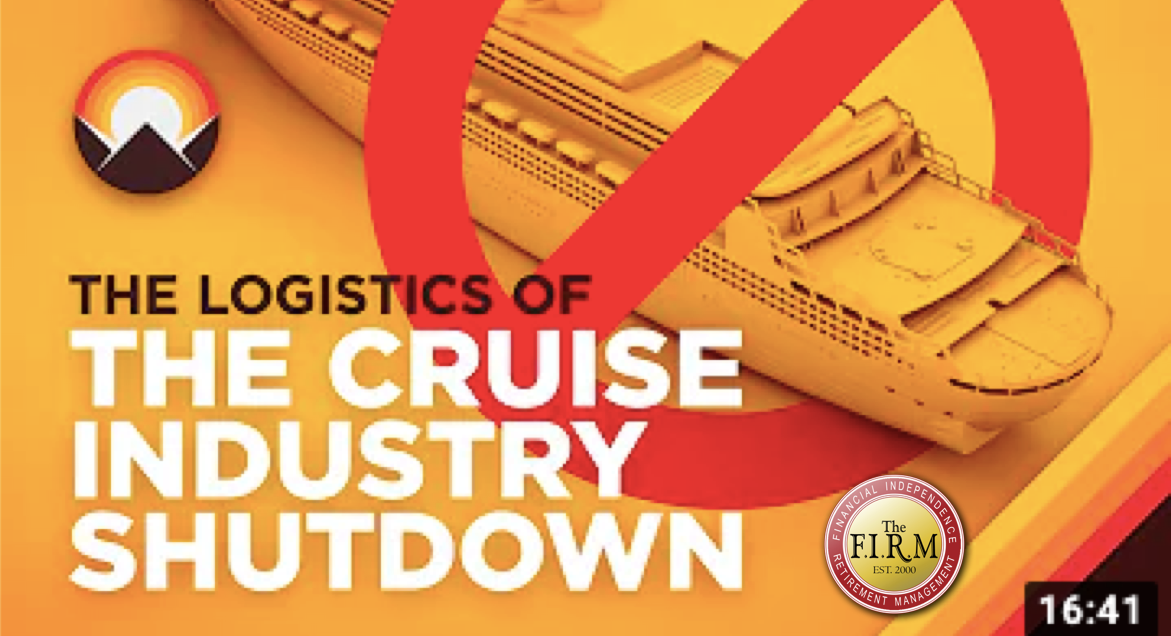 Good afternoon Fellow members,
Easter has finished now as we enter into a short week this week.
Thank you to David McCarthy & Stephen T. Fryers for bringing this great overview to my attention.
A worthwhile watch to understand what it takes to literally shutdown an entire cruise ship industry during a pandemic!
Stay tuned as we enter together into the cruise ship industry with eyes wide open :)
Have a great weekend!
Chat soon!
Pandemic Tax Tips
Asset Finance - Susanne Temperly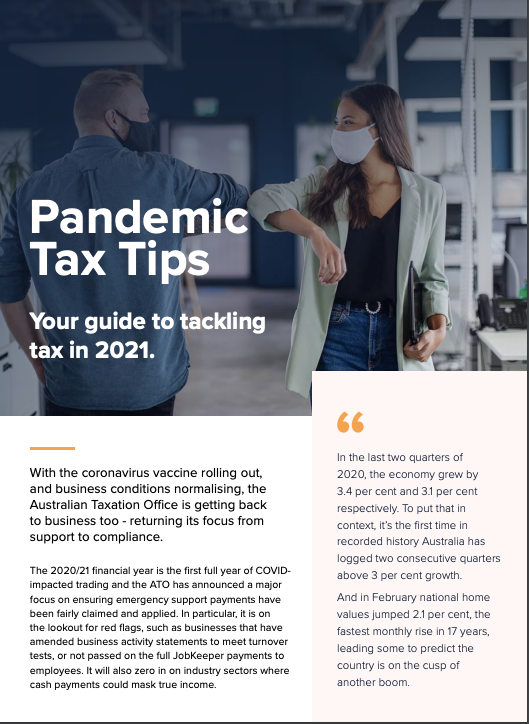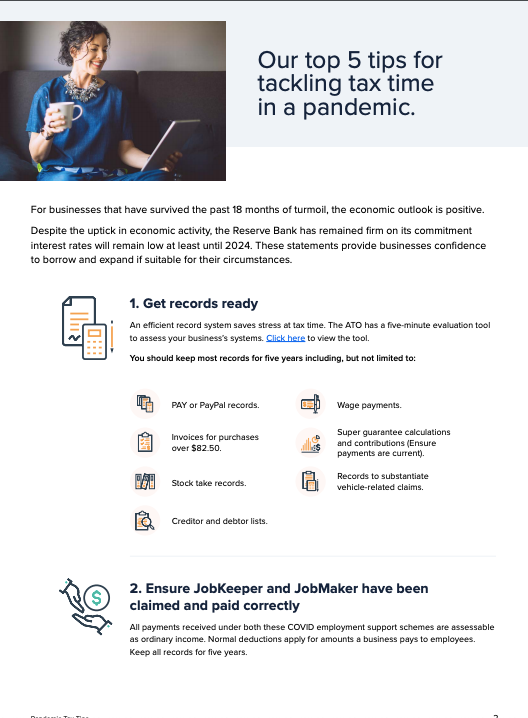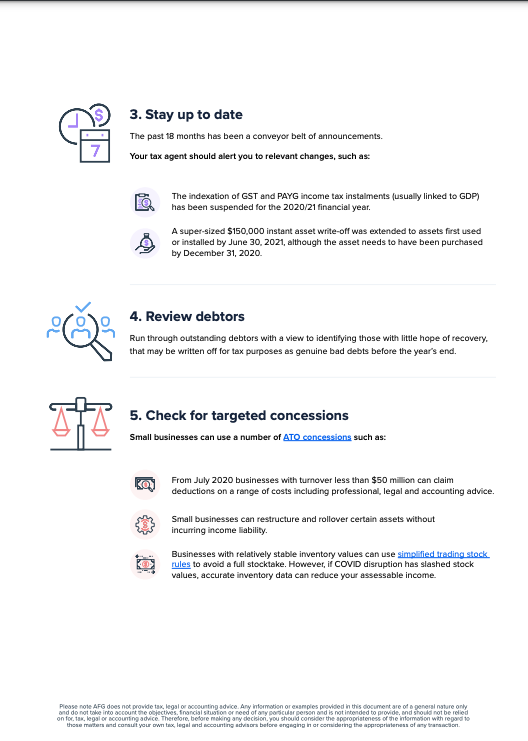 MARCH 2021
GOLD COAST REAL ESTATE:
HEAVY RAIL PUSH TO SUPPORT COAST'S BOOMING POPULATION AND PROPERTY MARKET
Heavy rail to the Airport and light rail spur lines to the city's west must be fast-tracked within a decade to support the Gold Coast's rapidly growing population.
That's the pitch from civic leaders and planning experts who have warned the city needs to dramatically expand its public transport offerings, not just to decongest the roads but to stimulate higher-density development along their corridors.
Mayor Tom Tate said infrastructure was critical to supporting the property boom and the resulting population growth and laid out his plans to get the city moving.
He said a green light for the 2032 Olympic Games bid would put projects on the fast-track.
"The bid is the perfect stimulus to get future stages of the Coomera Connectorunderway now but I also want to see the heavy rail link from Varsity to the airport begun within in the next three years," he said.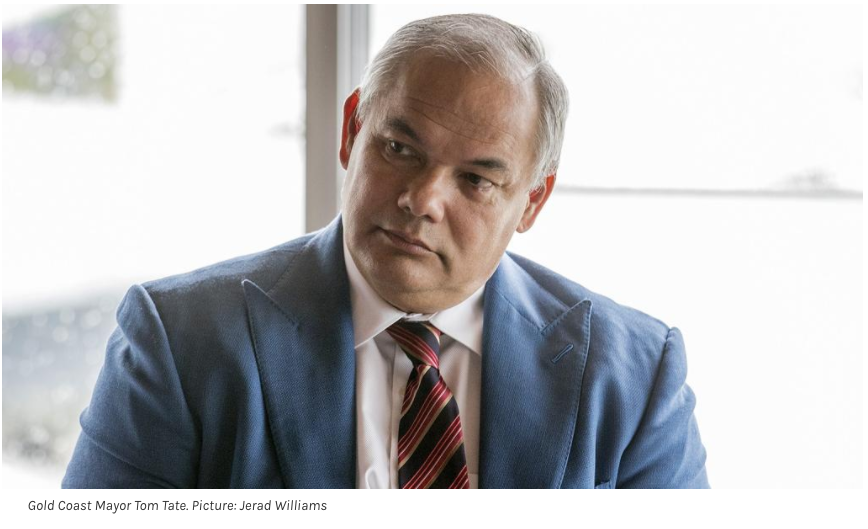 Gold Coast Mayor Tom Tate. Picture: Jerad WilliamsGold Coast Mayor Tom Tate. Picture: Jerad Williams
"I want to see the east-west connectivity off the light rail spine start to come into reality.
"These east-west connections may include spur lines off the light rail, west to Nerang, Robina and Varsity.
"Being able to fully use the advantages of the central light rail spine is what seamless public transport is all about so I fully support the design and funding work to be undertaken now on these connections.''
The cost of the heavy rail extension between Varsity Lakes and Gold Gold Airport is expected to cost upward of $4 billion.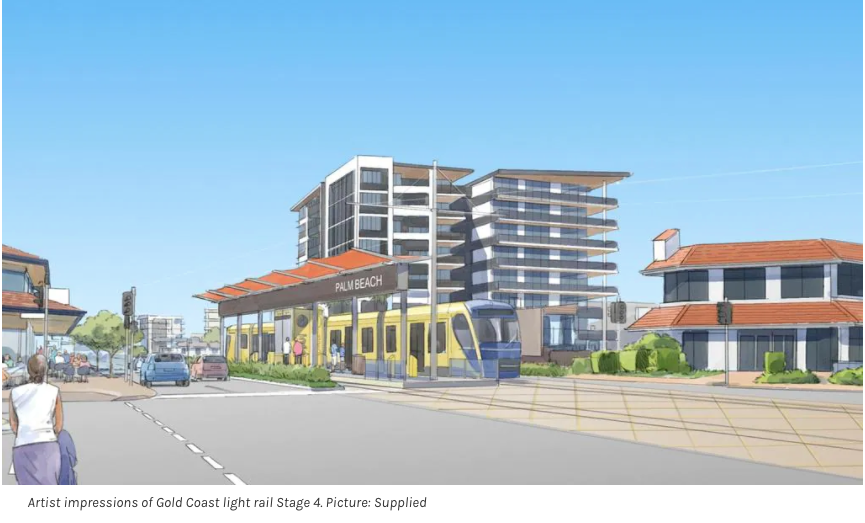 While the rail corridor has already been bought and preserved by the state government, the cost of building new infrastructure, including four new stations will be high.
They will be on top of three new railways stations already planned for construction in the existing railways line at Pimpama, Helensvale North and Merrimac.
The Merrimac station will service the new $1.5 billion Skyridge estate at Worongary which is now under construction and will be home to 10,000 people.
An Urbis report on the future of the Gold Coast published in March revealed the growing pains the city is experiencing as a result of the population growth.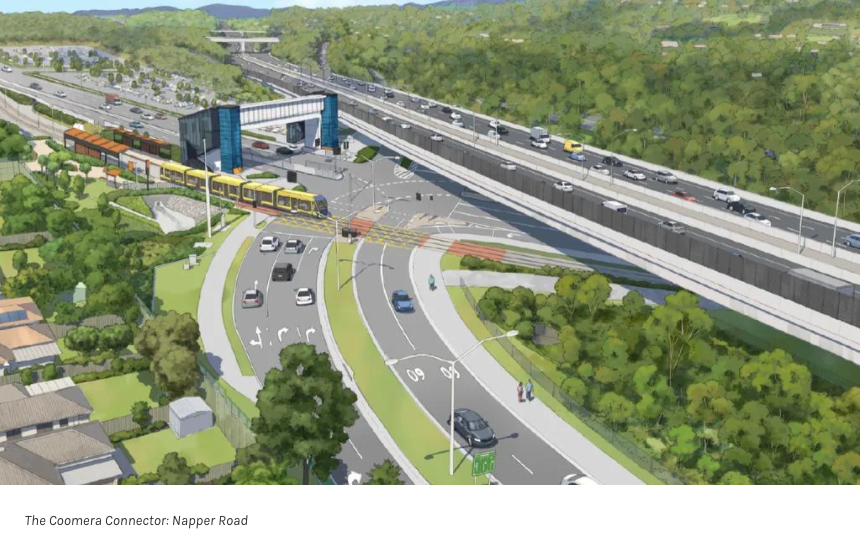 It tips growth to remain steady with around 14,700 people moving to the Gold Coast annually, with the need for more 6300 swellings to be built every year to house the new residents.
But the growth is pushing up against already congested roads and a dwindling supply of new land.
Urbis Gold Coast director Matthew Schneider said the city's supply of new greenfield sites which could be developed would run out by 2026.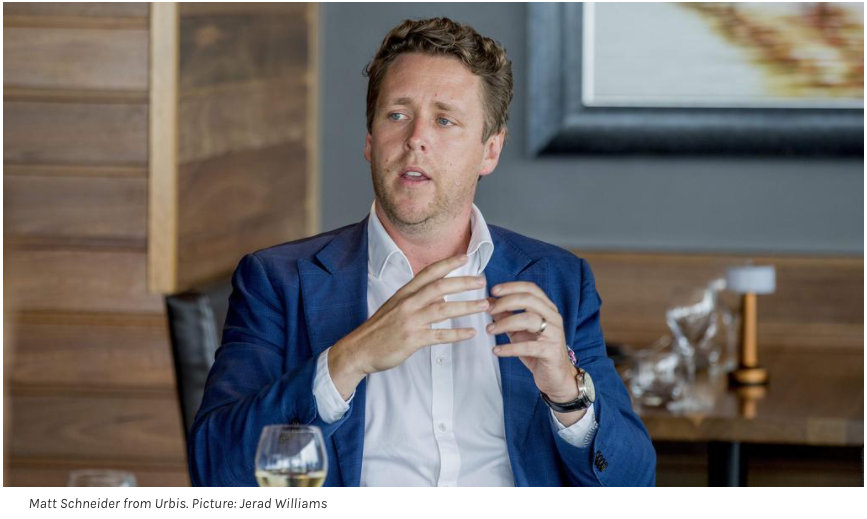 "We think there is around five years realistically of new house and land opportunities across our greenfield supply," he said.
"There are still some big landholders up in Coomera and in the northern part of the city but other than that we have the ocean and the NSW border and not a lot of other opportunities in between.
'There is some real tightness in the supply for people who want to live in house and land packages."
Mr Schneider said the expansion of the public transport network was critical to supporting the growth.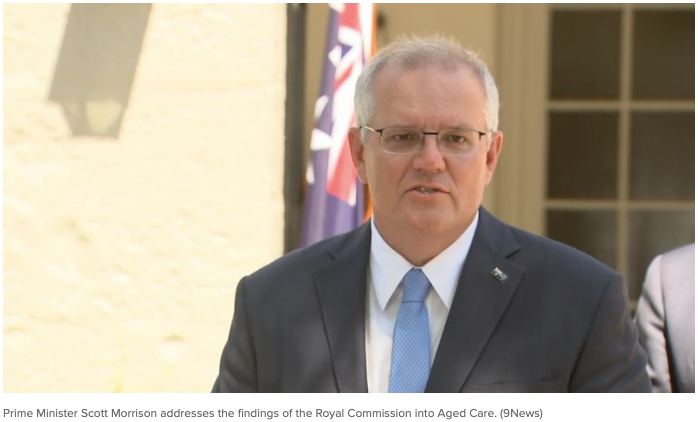 Prime Minister announces $452m in funding after 'harrowing' aged care royal commission
The Federal Government has announced an extra $452 million in aged care funding to address immediate priorities in the crisis plagued sector.
It comes after the final report of the Royal Commission into Aged Care Quality and Safety was released today.
Prime Minister Scott Morrison described the report as "personal" as his father spent his final days at an aged care residence.Prime Minister Scott Morrison addresses the findings of the Royal Commission into Aged Care. (9News)
"I have spent the last few days poring over this. It's personal. The care of those we love is personal," Mr Morrison said. "We are all part of a system that is supposed to be providing the best quality care we can for older Australians, particularly as they age." The report is the culmination of 28 months of work, including 23 public hearings involving 641 witnesses. More than 10,500 public submissions were received.
Mr Morrison described the stories and evidence unearthed by the royal commission as "harrowing".
"I warned the country we should brace for impact and be prepared for what would follow and it has been a harrowing process."
The Prime Minister said the aged care system must enter a "new paradigm" where residents are treated based on individual needs. He says the belief that those in aged care homes are simply "waiting out their lives" must change.
"This is something I have believed my entire life, life is precious. You don't wait it out," Mr Morrison said. "And the fact that Australians feel they are waiting out their life, it's impossible to put into words how you respond to that. So generational change is needed."
Mr Morrison ordered the royal commission in 2018, on the eve of an ABC Four Corners investigation into abuse in nursing homes.
It also followed a series of alarming failures over a decade at Adelaide's Oakden nursing home including mis-medication of residents, excessive use of restraints and rough handling of elderly dementia patients.
The crisis facing Australia's Aged Care sector was also highlighted during the COVID-19 pandemic, with 685 residents dying from the virus.
"Canada Bans Cruise ships Until 2022"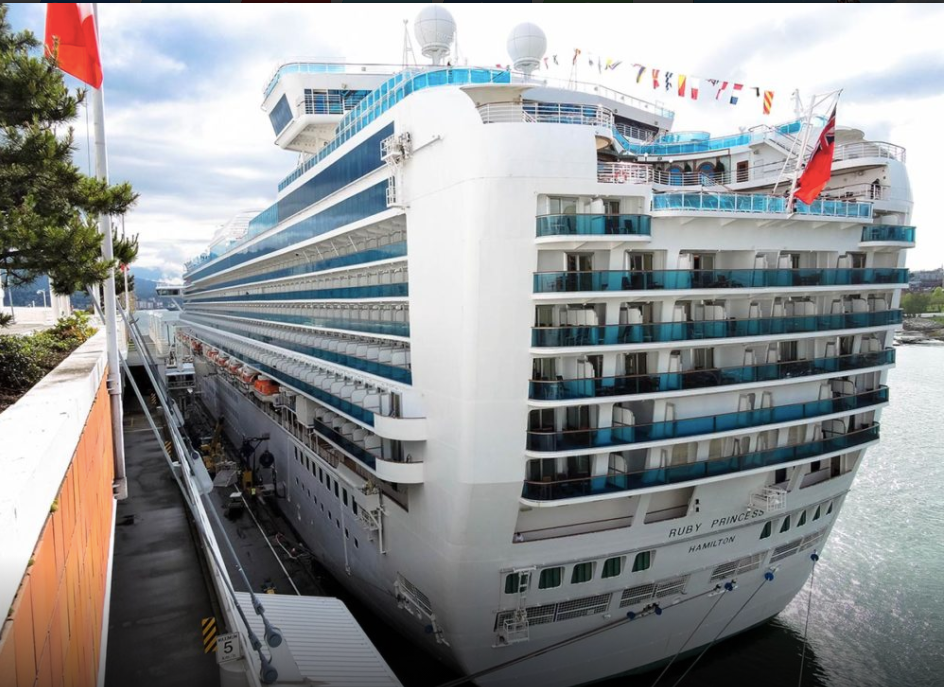 The Government of Canada has banned all cruise ships carrying over 100 passengers for the rest of 2021 and early 2022.
Cruise ships will not be allowed to visit Canadian ports until March 1, 2022. The ban was announced by Canada's Minister of Transport Omar Alghabra.
Minister Alghabra said that "Temporary prohibitions to cruise vessels and pleasure craft are essential to continue to protect the most vulnerable among our communities and avoid overwhelming our health care systems."
This puts the 2021 Alaskan cruise season in jeopardy since not only do many Alaskan cruises start in Vancouver, but cruise ships that sail roundtrip from Seattle need to visit a Canadian port during the cruise.
Currently, cruise lines have canceled all cruises to and from the U.S. through the end of April. However, it is likely that more cruises will be canceled before they will be allowed to start back up.
Cruise lines are working with the CDC on implementing new safety measures on cruise ships. Many experts don't expect cruises to start back up until the summer.