About Us

The FIRM now has now over 10,000 property investors (members) and constantly growing. Members feel secure with the advice and coupled with the ongoing service continue to deal with The FIRM. We are proud to announce our 3rd GENERATION of members who have achieved continual expansion of their portfolio over the many years of their relationship with The FIRM.
We are continually delivering tireless dedication, advising our members every step of the way to financial freedom. Our corporate culture encourages open lines of communication throughout our team creating structured ideas and refining business systems that can be clearly explained to our members. This culture nurtures a sense of pride, delivering the highest standard of excellence to all our satisfied members for now and into the future.
Our relationship does not finish after the settled sale is complete, in fact it is just beginning. Our process monitors the client on a regular basis, providing vital information about their investment, any related news worthy topics, new regulatory Government Incentives, Tax Laws, etc.. More importantly the value of their investment for the future based on current Bank Valuations. We overseer the management of the property so when you have sufficient equity is the time where we assist members in restructuring to improve their financial position for the future.
The FIRM is one of the few residential property investment corporations with the expertise across all facets of property. We have assembled a professional team comprising of the industry's most experienced and proven executives. Our team has significant experience and vast expertise across all core sections of finance, financial planning, accountancy, property development, construction, property management, legal and now insurance and business brokerage.

Founder
John Ibbitson
Personally, I have a strong property portfolio since 1973. I was engaged by Ray White, Property Investment Division, since 1990. Now retired for the past 5 years, I continue to look after all my members.
Originally, The FIRM was created by our clients who felt the need to continue communications. Hungry for vital information relating to expanding their property investments we formed a group in June 2000.
Due to the constant recommendations through my member's we now have a global membership over 10,000 members.
I will forward the latest information when it is released so you are upto date with The FIRM.
We look forward to a mutually beneficial association for the future.
The FIRM's Money Director
Geoff Wilson
"For me this business is about delivering on promises. I have been in the finance industry for more than 20 years and I know that those that succeed are those who stand by their reputation and have the customer's interests at heart.
I entered this industry because I love property and property investment. I have done a range of things during that time, including founding a very successful mortgage broker operation.
But regardless of whether I was working as a broker or for one of the major banks, I have discovered that one of the biggest thrills I get is helping customers get what they want.
The market may be changing but in this industry, the constants never change - quality people, do quality business.
Quality is about having a 'can do' attitude, standing by what you say you can deliver, placing the customer's interests first and knowing that if you genuinely help this person today, that they and others will follow tomorrow."
Non Mortgage Finance
Matt Walker J.P.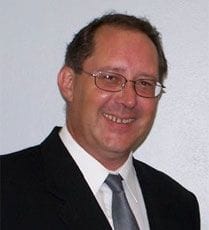 Heading The FIRM's "Non Mortgage Finance" I would like to formally introduce you to the very talented Matt Walker, a former TSS boy, born and bred in Queensland, who has recently joined us. Matt has over 24 years experience with Banking and Finance throughout Southern and Central Queensland, his goals are to utilise all available avenues to secure manageable funds for clients with all chattel needs.
Motor Vehicles, Machinery, Boating & Marine, Trucks, furniture, etc..
Recently joining The FIRM allows Matt to give comprehensive, personalised and prompt service whilst still offering choice and convenience.
The FIRM's Insurance Director
David Lloyd, Diploma Fin Serv.(Broking), ANZIIF(Snr Assoc), CIP, QPIB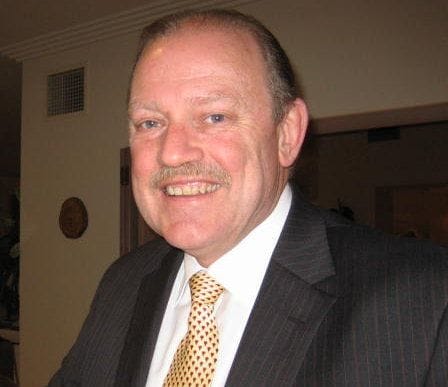 "My previous background started in the Armed Forces until I met John in 1983 where I was engaged as Manager for his restaurant MacMahon's Manor in Sydney.
1989 I took over my dad's insurance company until I was offered NSW State Manager for Provincal Insurance. Became General Manager for a large brokerage company until I bought the company which I ran for 15 years.
Some of my major clients were NCR Computers, Carrier Air-conditioning and Cottee's on one end of the spectrum through to individual mums and dads on the other end.
I am looking forward to work along side John once again after all these years as I am proud and honoured to be associated with his corporation.
The FIRM's Property Management Coming soon!
The FIRM's Financial Planner Coming soon!
The FIRM's Property Lawyer
Greg Pointon, B.Com. LLB - Lawyer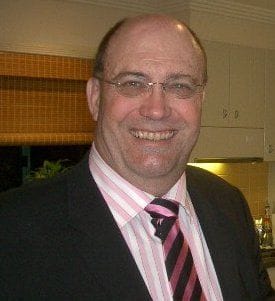 Q Property Lawyers Is a quality personalized and cost effective legal service to the residential property market on the Gold Coast. Greg has had an extensive experience in the law field in the region since 1979 and is well respected for his industry knowledge and practical approach.
The Gold Coast is now recognized both nationally and internationally as a major investment destination for buyers of residential real estate. Q Property Lawyers prides itself in its ability to understand the individual needs of our various clients and to identify and explain in "plain English" particular legal issues that arise with purchasing property in Queensland.
Greg continues to maintain his quality services as he has done with all of our members over many years and is only too pleased to be available to provide any additional information as required.
Q Property Lawyers' industry knowledge is of particular benefit to our members of investment properties where it is essential that your lawyer fully understand the complexities of collateral property financing and negative gearing.
For foreign buyers of residential real estate, Greg Pointon is able to provide a thorough explanation of the Australian Government's Foreign Investment Review Board's (FIRB's) requirements. Where necessary, Q Property Lawyers will prepare the required application and obtain FIRB approval for our foreign clients.
The FIRM's Accountant.