About Us
The FIRM now has now over 20,000 property investors (members) and constantly growing. Members feel secure with the advice and coupled with the ongoing service continue to deal with The FIRM. We are proud to announce our 3rd GENERATION of members who have achieved continual expansion of their portfolio over the many years of their relationship with The FIRM.
We are continually delivering tireless dedication, advising our members every step of the way to financial freedom. Our corporate culture encourages open lines of communication throughout our team creating structured ideas and refining business systems that can be clearly explained to our members. This culture nurtures a sense of pride, delivering the highest standard of excellence to all our satisfied members for now and into the future.
Our relationship does not finish after the settled sale is complete, in fact it is just beginning. Our process monitors the client on a regular basis, providing vital information about their investment, any related news worthy topics, new regulatory Government Incentives, Tax Laws, etc.. More importantly the value of their investment for the future based on current Bank Valuations. We overseer the management of the property so when you have sufficient equity is the time where we assist members in restructuring to improve their financial position for the future.
The FIRM is one of the few residential property investment corporations with the expertise across all facets of property. We have assembled a professional team comprising of the industry's most experienced and proven executives. Our team has significant experience and vast expertise across all core sections of finance, financial planning, accountancy, property development, construction, property management, legal and now insurance and business brokerage.


JOHN IBBITSON
The FIRM International Cruise Line Holdings (2020 - present)
FOUNDER & CHAIRMAN
To protect The FIRM's intellectual property and other specified assets.
The FIRM International Cruise Line (2019 - present)
FOUNDER & CHAIRMAN
The FIRM recognises that our ageing retired members require low to medium care services as they continue to travel internationally. Because of this we have created a unique business plan to offer our retired members an affordable quality of life that can be monitored by our on-board specialist doctors, nurses and aged care workers-while in the comfort of their own private cabins.
Developed a unique strategic investment structure to allow members to purchase individual cabins.
Design and refurbish a cruise ship which this will result in the refurbishment regular cabins and building new super luxury penthouse cabins with access to our exclusive Private Yacht Club.
Additional features will be expanding the on board Duty Free shopping, creating a marina for super-yachts, equiped with Underwater bar, Beach Club, Submarine, jet skis, Sail Boats, fishing, Helicopter, etc..
The annual operations of the cruise ship will be amortised through an affordable Body's Corporate leveraged from each cabin with an additional Levy to cover Food & Beverages.
The FIRM - Real Estate Services (1995 to present)
FOUNDER & CHAIRMAN
Integral in the creation and launch of a niche focused specialty company providing a full turn key solution for residential Investments delivering expertise across all areas to our 20,000+ members.
Delivered $25 Billion in sales revenue/profit/growth through innovative hands-on operating leadership and high profile property presence. (Average 5 to 8 properties x $475K x 8,000 members = $25bl)
Developed strategic marketing campaigns for print, web and advertising media, committed to email personal monthly updates to our valued members on News & Reviews for the past 25 years.
Built and trained professional Sales & Marketing teams to tour Australia for product launches of Expo's, Seminars and In-home teams with proven sales results for national developers.
Organised high profile international marketing events, targeting SIV & PIV investors throughout Asia to tour Australia for acquisitions of residential developments.
Negotiated with developers to match current bank valuations and executed residential real estate transactions to our investors.
Possess broad-based managerial skills, with strong planning, communication, organisational, team building and decision making skills.
The FIRM Technologies (2000 to present)
DIRECTOR & INVENTOR
Experimental technology and research company specializing in the design and engineering of lightweight concrete panel. Owns its IP, Patents, Engineering and Manufacturing FIRMTEC Light Weight Concrete Panels with International certification for construction of our Modular Homes, Townhouses and High Rise Buildings to The FIRM Constructions.
2000 Prospected and secured new JV production factory in China to develop light weight concrete SIP panel
2001 Factory Production 2ml square metres per year for Chinese low cost affordable housing.
2007 Key project manager from concept to completion Application Australian Certification for FIRMTEC Panel CSIRO
2014 Australian Building Standards certification completed.
2017 Expanded Chinese factory in July to 166,000m2 floor space to increase production to 10ml square metres panel per year.
The FIRM Constructions (2001 to present)
DIRECTOR
Fast Innovative Rapid Modular Housing Construction (FIRM) developed to provide a full turnkey 260m2 home within hours NOT months to our investors and developers here in Australia.
2001 Established strong business relationship with CIMC (China International Marine Containers) to develop and build the first modular 1 x 2 x 160m2 duplex with the Chinese company and delivered to Creswick, country Victoria from China. Full turnkey product delivered and completed 1 DAY. Cost m2 prohibitive to reproduce again.
2005/08 Formed new JV company All State Homes and produced 28 x 200m2 factory built brick homes on the Gold Coast and delivered to BHP Billiton sites in Townsville and Rockhampton. Full turnkey product delivered and completed in 2 DAYS. Company closed due to fatal accident with partner.
2010 Established long term relationship with Canadian based company ATCO to produce factory built modular homes however recertification required for FIRMTEC Panel was delayed.
2017 Current design stage with ATCO 176 x 200m2 homes for Northlake's project Queensland presold to The FIRM Real Estate and 300 x 200m2 Homes for Auckland NZ.
Increase revenue and product world wide while retaining product and design control.
The FIRM Property Management (2003 to present)
LIASION OFFICER
Constant liaison with on-site and off-site property managers to ensure property investments are well maintained and in pristine condition.
Collaborated with developers to focus on high depreciative fittings & fixtures so members could maximise higher than normal tax returns.
Due to property managed in pristine condition enhanced favourable bank valuations on property so clients could leverage equity to expand property port-folio sooner (Average member port-folio 10 to 30 properties)
Increased asset value by up to 10% per annum due to high rental returns and property conditions.
The FIRM Insurance (2017 to 2019)
LIAISON OFFICER
Through a Joint venture with our colleagues Australian Global Insurance Services to our members.
The FIRM Travel Club (2017 to present)
LIAISON OFFICER
The FIRM is now LIVE with discounted travel through joint venture Zeppelin Travel to our members.
The FIRM Financial Planning & Accounting (2003 to 2007)
LIAISON OFFICER
Business Growth Professionals (B.G.P.) Our Financial planners were Australian fully certified professionals who prepares financial plans for members. These financial plans often cover cash flow management, retirement planning, investment planning, financial risk management, insurance planning, tax planning, estate planning and business succession planning.
2003 Established relationship with KPMG Gold Coast
2004 Pam Munce (ex KPMG) formed BGP to look after the growth of The FIRM members
The FIRM Money (2007 to 2009)
DIRECTOR
Providing discounted interest rates for property finance with attractive competitive rates to our members.
White Labelled to GE MONEY
New business generated $10m per month
Refinance generated $90m per month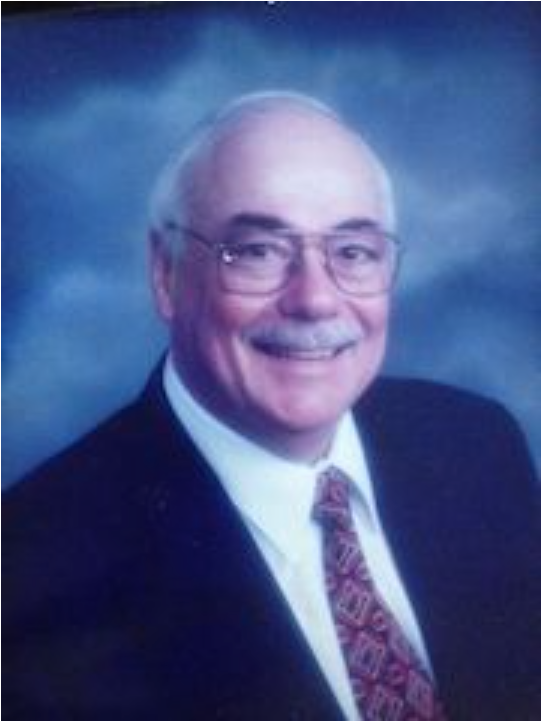 Paul McCafferty
The FIRM International Cruise Line
DIRECTOR, LEGAL COUNSEL
Paul has specialised in all aspects of property development, commercial conveyancing and commercial leasing and business services and has acted for and advised the Real Estate Institute of Queensland during which time he was instrumental in drafting contracts and other documents for use in the real estate industry throughout Queensland.
Paul was also a Director of the Professionals Real Estate Group from 1987-1997.
With more than forty years experience in commercial law, Paul has advised and acted for major clients in Indonesia, United Kingdom, United States of America, Japan, Hong Kong, Singapore and the United Arab Emirates and has delivered papers on international law and trusts in many countries throughout the world including contributing articles to various real estate and business industry publications and legal journals.
Paul is a member of many leading industry organizations and is a Fellow of the Institute of Directors and the Taxation Institute of Australia.

Ann Robilotta-Glenister OAM J.P (Qual)
The FIRM International Cruise Line
DIRECTOR CARE
Ann has worked for 38 years as an Approved Provider under the Commonwealth Health Department, operating in the Aged Care Industry, Victoria, South Australia and Gold Coast. Currently, Ann is the owner-operator of a 52 bed Aged Care Hostel Nursing Home.
Activities included developing land sites; constructing and operating nursing centres; and constructing a community of villas/houses as independent living quarters around the nursing centres.
Ann is CEO and proprietor of Hurljoe Pty Ltd, a management company with ownership and conduct of storage and security facilities. In addition, Ann is a member of the Griffith University Council, Griffith University Gold Coast Advisory Council and Chair of Leading Age Services Australia (LASA) Queensland, Gold Coast and Southern Region.
Ann was Chair of registered charity Paradise Kids Gold Coast and Hopewell Hospice Services Inc, from June 2012 to 2018.
Ann was also Chair, Bank of Bendigo Community Bank, retiring from this position after thirteen years in February 2013.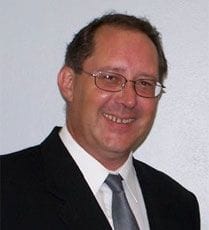 Matt Walker JP
NON MORGAGE FINANCE
Heading The FIRM's "Non Mortgage Finance" I would like to formally introduce you to the very talented Matt Walker, a former TSS boy, born and bred in Queensland, who has recently joined us. Matt has over 24 years experience with Banking and Finance throughout Southern and Central Queensland, his goals are to utilise all available avenues to secure manageable funds for clients with all chattel needs.
Motor Vehicles, Machinery, Boating & Marine, Trucks, furniture, etc..
Recently joining The FIRM allows Matt to give comprehensive, personalised and prompt service whilst still offering choice and convenience.

David Lloyd, Diploma Fin Serv.(Broking), ANZIIF(Snr Assoc), CIP, QPIB
The FIRM Insurance
DIRECTOR
"My previous background started in the Armed Forces until I met John in 1983 where I was engaged as Manager for his restaurant MacMahon's Manor in Sydney.
1989 I took over my dad's insurance company until I was offered NSW State Manager for Provincal Insurance. Became General Manager for a large brokerage company until I bought the company which I ran for 15 years.
Some of my major clients were NCR Computers, Carrier Air-conditioning and Cottee's on one end of the spectrum through to individual mums and dads on the other end.
I am looking forward to work along side John once again after all these years as I am proud and honoured to be associated with his corporation.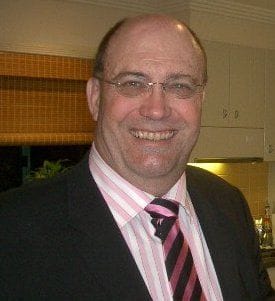 Greg Pointon B.Com LLB- Lawyer
The FIRM's Property Lawyer
Q Property Lawyers Is a quality personalized and cost effective legal service to the residential property market on the Gold Coast. Greg has had an extensive experience in the law field in the region since 1979 and is well respected for his industry knowledge and practical approach.
The Gold Coast is now recognized both nationally and internationally as a major investment destination for buyers of residential real estate. Q Property Lawyers prides itself in its ability to understand the individual needs of our various clients and to identify and explain in "plain English" particular legal issues that arise with purchasing property in Queensland.
Greg continues to maintain his quality services as he has done with all of our members over many years and is only too pleased to be available to provide any additional information as required.
Q Property Lawyers' industry knowledge is of particular benefit to our members of investment properties where it is essential that your lawyer fully understand the complexities of collateral property financing and negative gearing.
For foreign buyers of residential real estate, Greg Pointon is able to provide a thorough explanation of the Australian Government's Foreign Investment Review Board's (FIRB's) requirements. Where necessary, Q Property Lawyers will prepare the required application and obtain FIRB approval for our foreign clients.