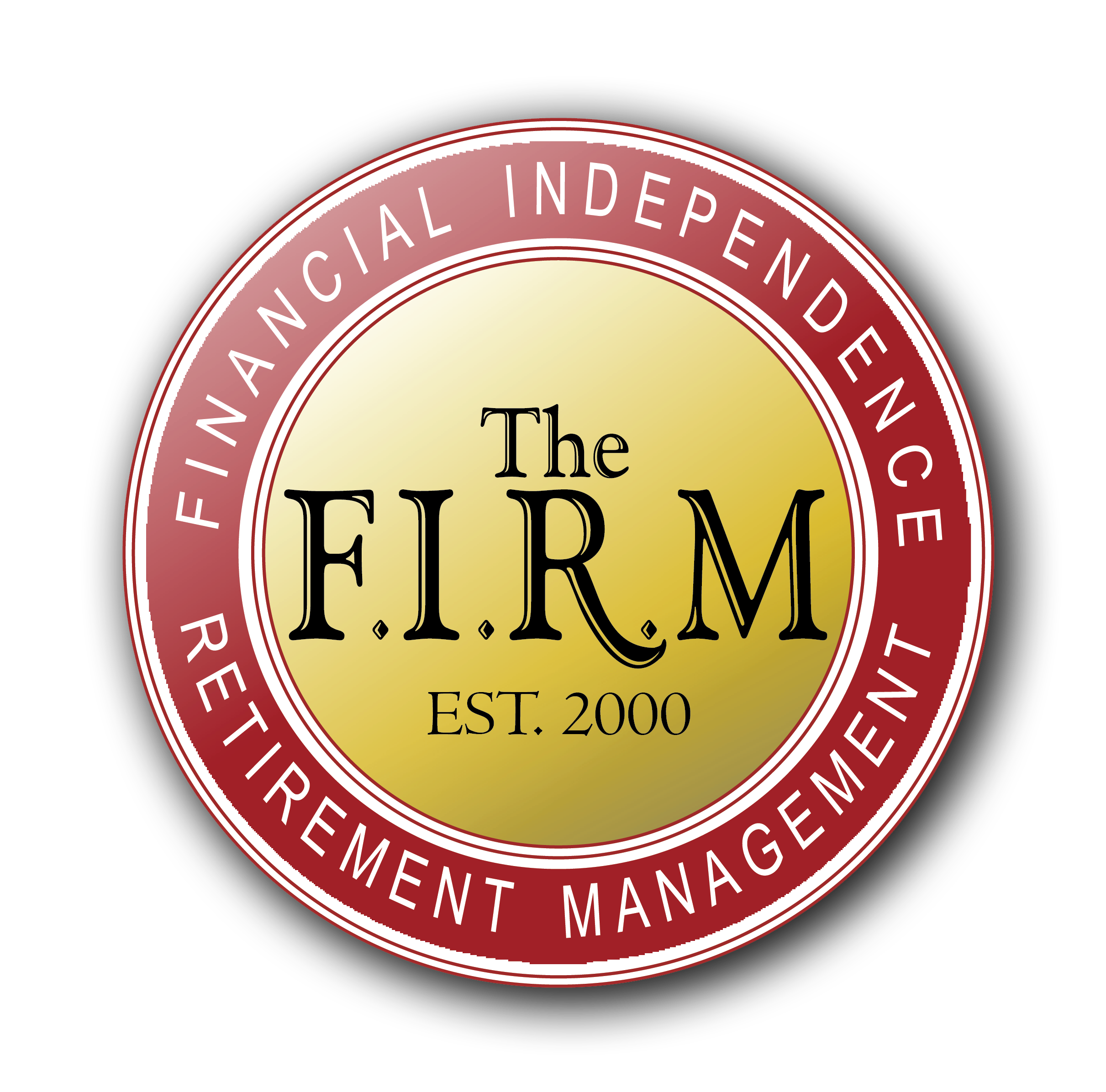 171st EDITION
MONTHLY NEWSLETTER
CHRISTMAS EDITION DECEMBER 2018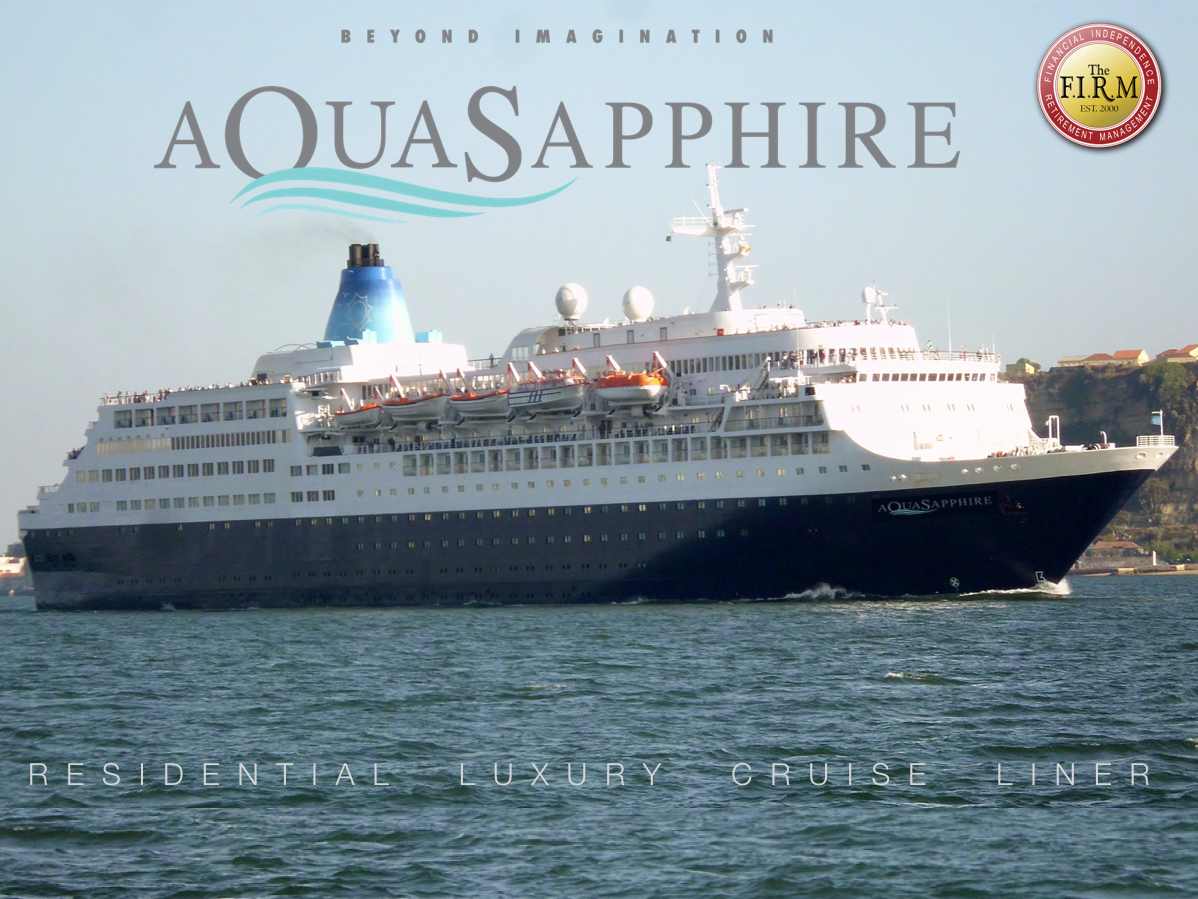 Good afternoon fellow members,
I would like to introduce you to a unique investment opportunity that could interest you next year. Many of you continue to send postcards to me from all over the globe, and thank you!
So it has me thinking!
As the majority of us are all retiring now, and we all have plenty of property assets negatively geared over the years and we have this sensational appetite to explore the world while we have the physical capacity to do so, then why couldn't we consider strata titling cabins on a cruise ship similar to the developments that we own and manage.
I would be interested to hear your thoughts.
"The first intimate, boutique residential vessel, encased within a traditional luxury liner, maintaining the style of a bygone era whilst offering a unique, sophisticated community-based residential opportunity with state-of-the-art modern comfort. The Aqua Sapphire family looking forward to welcoming you home so that we can take you away!''
Stay tuned for this exciting new investment opportunity next year.
On behalf of all our dynamic team at The FIRM and my family, we wish each and every one of you a beautiful Christmas and a safe happy holiday. We all thank you for your ongoing support over the years and look forward to continuing our strong relationship in the years ahead.
Your comments, thoughts, and contributions of constructive ideas throughout the year have been very important to us to constantly improve our standard of excellence, we are honoured that you are part of our ever-growing community of over 10,000 members.
Wishing you, your family, and friends a wonderful Christmas, with love, continue blessings, laughter, and a prosperous year ahead for 2018.
Have a great Christmas holiday and we will chat soon!
We will be closed during the Public Holidays ONLY and looking forward to seeing many of you during your holiday break here on the Gold Coast.
Stay HEALTHY, WEALTHY, and WISE until next time!!!
Chat to you soon!
DECEMBER 2018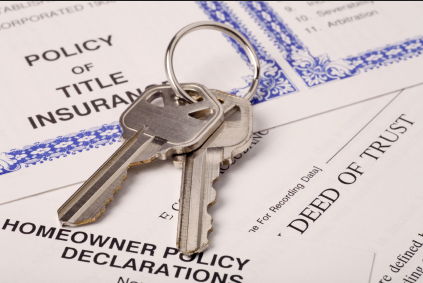 With Christmas just days away, we'd like to send our very best wishes to you and your family for a happy and safe holiday season.
What a year it's been! It was great to see many of our first-home buyer customers finally getting their foot on the property ladder, as homes became a bit more affordable. There were plenty of bargains for property investors, despite the tightening in credit conditions, and those still in the market to buy a home in December will be ending the year on a high note. Property prices and auction clearance rates continue to weaken, creating a buyer's market with plenty of property still up for sale.
Interest Rate News
At its last meeting for 2018, the RBA kept the official cash rate on hold at 1.5% for the 27th meeting in a row. They will not reconvene until February, so rates look set to remain stable well into the New Year. Forecasters are predicting it will be some time before there will be any change in rates, so it's looking good for home-owners in 2019.
Property Market News
Average home values are down by 5.6% year-on-year (YOY) across the nation. Sydney has shown the largest home value decline of -8.06% YOY, with a fall of -1.43% in November. Melbourne saw a fall of -5.80% YOY and a decline of -0.97% in November. Perth also saw a YOY decline in home values of -4.19% although prices only fell by -0.74% in November. Darwin also saw a slight decline YOY of -0.78 but home values appreciated in November by +0.71%.
Other capital cities fared better this year. Brisbane/Gold Coast saw a marginal increase YOY of +0.19% and only saw a slight decline in home values of -0.02% in November. Canberra enjoyed a considerable increase in home values of 4.04% YOY and an increase of +0.63% in November. Adelaide saw an increase of 1.42% YOY and an increase of +0.06% in November. However, Hobart was the standout performer in 2018 with home values increasing +9.34% YOY and +0.70% in November.
Whilst the number of properties on the market and up for auction looks very healthy for this time of year, clearance rates continue to fall. For the last week of November, there were 1514 auctions in Victoria with a clearance rate of 46%, 1116 auctions in NSW with a clearance rate of 49%, 286 auctions in QLD with a clearance rate of 37%, 154 auctions in SA with a clearance rate of just 42% and 105 auctions in the ACT with a clearance rate of just 50%. WA held just 57 auctions with a clearance rate of 40% and Tasmania held only 7 auctions and all properties sold.
Are you in the market to buy a home?
There's an unusually large number of houses up for sale this December. Clearance rates are tracking lower and private sales are showing substantially longer selling times. This suggests vendors may be willing to lower prices before the property market slows down even further, as is usual during the summer months. If you've been thinking about buying a home, read our article about why the holidays may be a good time to buy and see us about getting pre-approval on your home loan so you're in a good position to negotiate your price.
Merry Christmas!
170th EDITION
MONTHLY NEWSLETTER NOVEMBER 2018
Good afternoon everyone,
As the holiday season rapidly approaches, the Reserve Bank of Australia (RBA) met today for its final meeting of 2018. As expected, they have elected to keep the official cash rate on hold at 1.5%, where it will remain until their next meeting in February 2019.
This is the 27th meeting in a row where the RBA has left rates unchanged. Comments from the RBA last month indicated they would wait to review this quarter's economic data before considering a rate adjustment, and it seems likely that it will be some time away.
Meanwhile, home values and auction clearance rates continue to slide in most markets it could be a great time to grab a bargain if you're looking to buy a home or investment..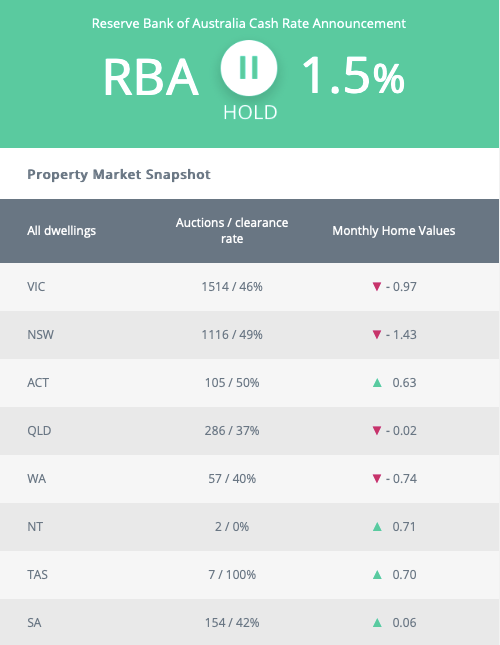 169th EDITION
MONTHLY NEWSLETTER
OCTOBER 2018
161st EDITION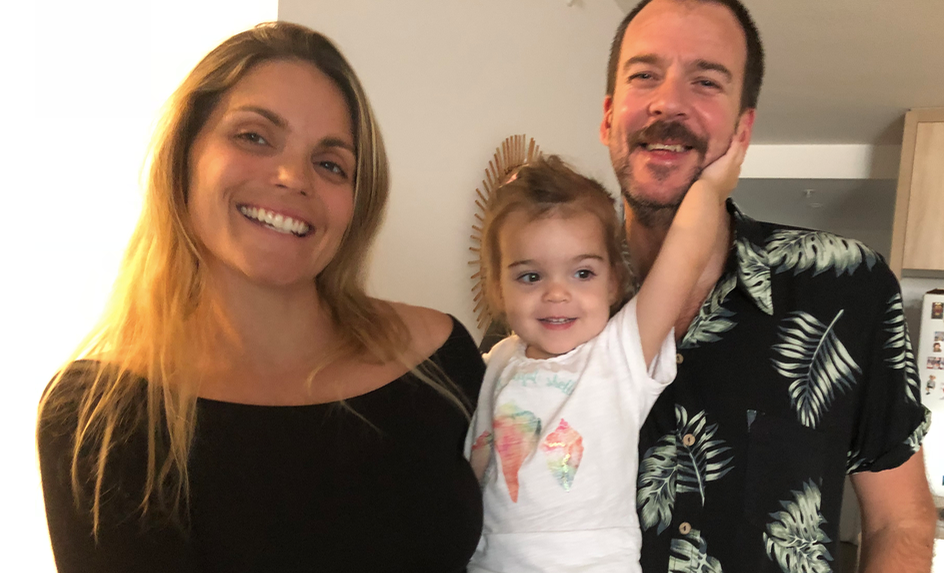 GETTING READY TO BUY YOUR FIRST HOME?
As your mortgage broker, we're here to help you every step of the way. It's an exciting time and it's easy to make mistakes. Here are 5 common mistakes that you should try to avoid!
1. Relying on advice from family and friends
Family and friends are people you can trust, so it's understandable that you listen to their advice. However, while they may have the best of intentions, it's always best to seek independent professional advice when buying a property. Things may have changed a lot since your mum and dad purchased their first home, and your circumstances are likely to be different. They may also have made mistakes without even realising it.
As a first-time buyer, you'll want a team of experienced professionals in your corner. That means a reputable mortgage broker (like me), a solicitor or conveyancer, plus a building and pest inspector. A good accountant can also be invaluable, particularly if you are self-employed. If you need recommendations, please let me know and I'll give you a referral.
2. Blowing the budget
The last thing you want is home loan repayments you can't really afford you might end up eating baked beans for years to come! That's why it's so important to have a solid grasp of your financial situation and budget.
As your mortgage broker, I can help you understand your borrowing power and create a home-buying budget. That will help save time when you start looking for your dream home. I'll also organise pre-approval on your home loan, so that your finance is ready to go.
3. Underestimating the costs involved
Many first home buyers don't understand the full costs involved in buying a property. There's a lot to consider your deposit, stamp duty, lender fees and charges, solicitors fees, and so on.
Then there are the ongoing costs associated with home ownership. These may include rates, insurance, body corporate fees, maintenance and repairs. Remember, if you need help crunching the numbers, I can assist. I'll also let you know about any grants or concessions you may be entitled to (like the First Home Owner Grant), which could help get you into your own home sooner.
4. Getting the wrong mortgage
As a first-time buyer, getting your head around all the different home loan products out there can be overwhelming. Offset accounts and redraw facilities. Fixed versus variable rates. Split home loans and lines of credit. It's enough to give you a head spin! It's important to choose the mortgage that is most suitable for your needs and saves you as much money as possible.
My role as your advisor to refer you to the right people is to:
1) understand where you're at financially and where you want to be;
2) compare the home loan market;
3) find you the right home loan, based on your specific financial circumstances; and
4) walk you through the home loan application process.
5. Being blindsided by emotion
When you're new to the property hunt, it can be easy to let emotions cloud your judgement. However, try not to let your daydreams get in the way of the facts. Do your research to ensure you're buying the right property for the right price. If you need help, we can give you some guidance about how to research a property properly to make an informed decision.
With careful planning and support, buying your first home will be a positive experience. I'll help you every step of the way and can refer you to other professionals whom you can rely on.
Please call me let's make your home ownership dream a reality!
168th MONTHLY NEWSLETTER
SEPTEMBER 2018
5 reasons to buy over the holiday season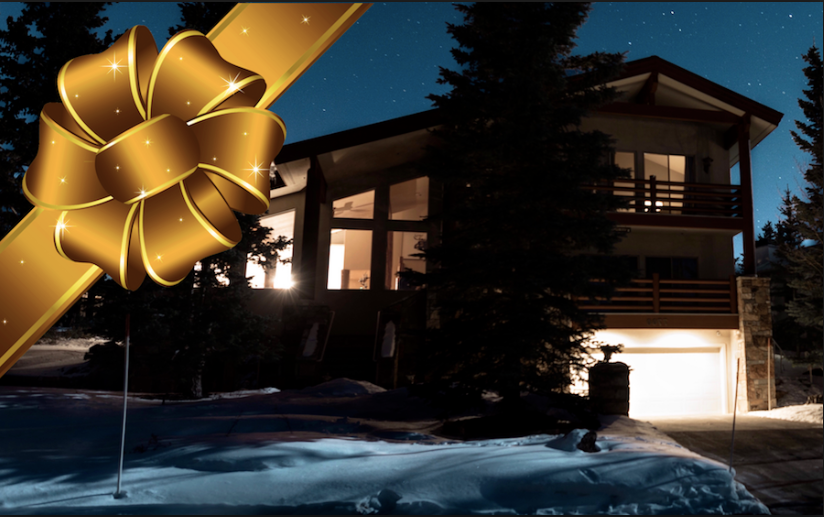 Good afternoon fellow members,
September is the time to now prepare to start looking around for those bargains.
Everyone looks forward to Christmas and the summer holiday season. After all, 'tis the season to be jolly. To indulge in festive fare. To get out in the great outdoors and enjoy quality time with family and friends. But this year, it could also be the right time to buy a home. Here are 5 reasons why clever property buyers are considering making a purchase this holiday season.
Motivated sellers
Spring is one of the busiest times of year in Australia's property markets. That's when all the buyers are out in force and vendors have the best chance of getting their price. If a vendor is still trying to sell come summer, they're often highly motivated or even desperate to get a sold sticker on that notice board.
This year, spring auction clearance rates were lower than they've been for a while. Now summer has arrived, there are many more properties on the market than usual. Motivated sellers are good news for you they may be more willing to negotiate.
Less competition
Looking for a property during spring can be a nightmare. Open home inspections are packed and by the time you decide you might be interested in a property, there's usually several offers already on the table. This can be frustrating and detrimental to your capacity to negotiate.
If you start your property hunt when others are away on holidays, you can avoid all the hassle and drama. Again, fewer buyers means vendors may be more willing to negotiate.
Lower prices
Traditionally, property prices fall in December. Last year, the average national home price fell by 0.3%. This year, we can expect this drop to be larger than usual particularly as there was still a lot of properties left on the market at the end of spring. Prices are already starting to drop in our bigger property markets like Brisbane, Sydney and Melbourne.
The moral of the story? Summer could be the time to buy property it's a buyer's market right now and it probably won't last for long. CoreLogic are predicting home values are likely to move back into growth territory in most markets by June 2019.
More time
There's no getting around it. Buying a property takes time and energy. It takes considerable research and a lot of time travelling around to open home inspections.
If you're working full-time, it can be hard to make time to do it right. You'll likely be devoting weekends and evenings to your property hunt. The solution? Do your research and inspections while you're off work and on holidays. That way you'll get it done faster.
Smoother settlements
Nothing motivates people to wrap up a deal quickly like the idea of taking a break. That goes for real estate agents, lenders, vendors and buyers! Things tend to go much more smoothly when demand is less, so you're more likely to see a hassle-free settlement during summer than a busier time of year. There are also more special home loan offers available during the off-season, so talk to us to find out more.
So, why not put beach life on hold for a while, and spend the holiday season looking for a bargain on a fantastic new home? If you're in the market to buy, talk to me about getting pre-approval on your home loan now. It could be a great way to start the new year off with a bang!
167th MONTHLY NEWSLETTER AUGUST 2018
How will a RBA Rate Rise affect you?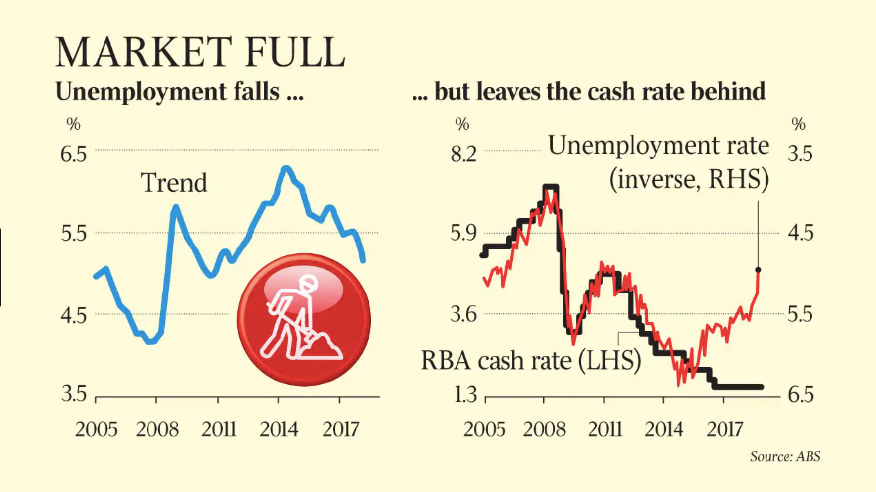 Dear fellow members,
It's been nearly eight years since the Reserve Bank of Australia (RBA) last raised the country's official cash rate.
Interest rates have been at historical lows for quite some time and as a homeowner, you may never have experienced an "official" rise in interest rates.
At present, interest rates remain low and we expect them to stay that way for a while. However, forecasters predict Australia's economy will continue to strengthen over the next 12 months and as it does, an RBA cash rate rise becomes more likely.

So, how does the cash rate affect interest rates and ultimately, your home loan repayments?
Understanding the RBA cash rate
The RBA cash rate sets the prime interest rate on overnight loans in the money market. In simple terms, it's the interest rate that every bank must pay on the money it borrows. The official cash rate is currently at 1.5%.
The RBA may decide to change the official cash rate for a variety of reasons. These include:
stimulating the economy,
managing inflation,
controlling fluctuations in the Australian dollar,
to encourage or discourage consumer borrowing and spending. (For example, a rate rise often stimulates the Australian dollar, which can negatively affect export businesses and our tourism industry).

How would a rate change affect your home loan?
When the RBA makes a change to the cash rate, lender's interest rates will usually move in line with the change. In recent times, lenders have also been making minor 'out-of-cycle' interest rate changes (outside the RBA's rate movements) but historically, major home loan interest rate changes have been determined by RBA decisions.
A change in the official cash rate will affect the interest rate you pay on your home loan and can drastically affect your mortgage repayments if you're on a variable rate home loan.
Rate changes usually occur in fractions of a percentage point, but this can still have a big impact on the size of your monthly home loan repayments.
So, how do you prepare for a home loan interest rate rise?
Here's a few suggestions that could help to make sure you're not caught on a financial back foot.
Consider switching to a fixed interest rate
With a fixed rate home loan, your interest rate will be locked in for a pre-determined period. You won't have to worry about fluctuations in the cash rate or interest rates. Plus, you'll know exactly how much your repayments will be during the fixed period.
Another option is to hedge your bets and fix part of your mortgage, while leaving the rest variable. This is called a split loan. These options could help to protect you from interest rate rises in the near future, however you will still need to plan and budget for a rise in repayments once the fixed period has ended.
Build a buffer into your home loan
A good idea is to make extra repayments while interest rates are still low, so you can build in a buffer by getting ahead on your repayments. You could also channel any spare money into a redraw facility or offset account. These loan features reduce the interest you'll have to pay over the life of the loan.
Shop around for lower interest rates now
If your current home loan isn't competitive, you'll be left even more out of pocket if rates rise. It may pay to shop around now for a more competitive home loan that better suits your financial circumstances and goals.
Pay down your debts and consider consolidating
It's a good idea to pay down any variable debt, particularly credit cards, while interest rates are low. Concentrate on paying off debts with the highest interest rates first, then knock over the others.
If you have multiple debts of different types, you may like to consider consolidating everything into your home loan or a personal loan. Consolidating is not necessarily right for everyone, so it's very important to speak to your broker before proceeding.
As a homeowner, it's important to be prepared when interest rates head north. If you'd like to know more, please get in touch today. We are always ready and willing to answer any questions you may have, help you save money on interest and find ways to prepare for any future rate rises.
Chat to you soon!
161st MONTHLY NEWSLETTER
FEBRUARY 2018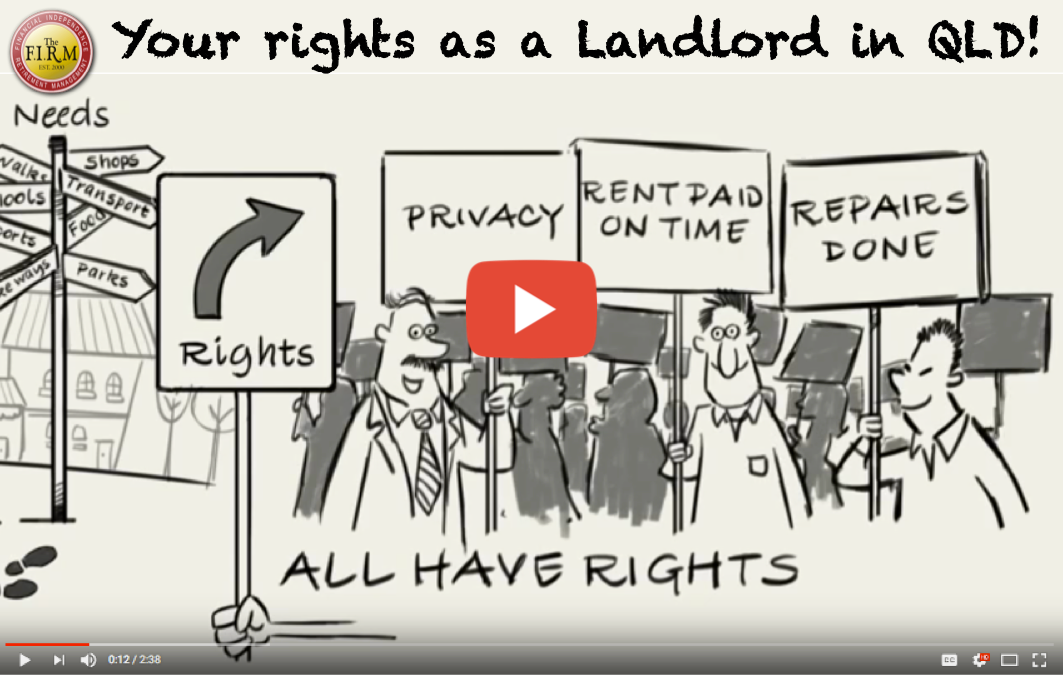 Good afternoon everyone,
Cant believe how fast the year is going already ...PHEW!!!! I trust you survived the extra ordinary "HEAT WAVE" conditions that we all have encountered!
As all of you already realise owning an investment property is a strategy for securing personal wealth, however it can backfire if you do not have good tenants.
This is why it makes sense to have an understanding of your rights as a landlord and to know what your tenants are responsible for.
You must
» ensure the property is vacant, clean and in good repair at the start of the tenancy
» respect the rights of the tenant to quiet enjoyment of the property
» comply with all health and safety laws
» keep the property in a good state of repair
» provide reasonable security with locks in good working order and supply keys for each lock
» pay all charges, levies, premiums, rates and taxes for the property and cover the costs of preparing the tenancy agreement
» reimburse the tenant for money spent on emergency repairs (conditions apply)
» lodge all bond money with the RTA
The tenant must
» pay the rent on time
» keep the property clean and undamaged and leave it in the same condition it was in when they moved in (fair wear and tear excepted)
» keep to the terms of the tenancy agreement
» respect their neighbours' right to peace and quiet
https://www.rta.qld.gov.au/Forms-and-publications/Publications/for-managers-of-general-tenancies
Tenant responsibilities
Tenants are required to keep up with the day-to-day maintenance of the home or apartment they are renting. This includes things like changing light bulbs, ensuring that there are working batteries in all smoke detectors, changing air conditioning filters and other similar tasks. They must also take care of outdoor areas, gardens and swimming pools, making sure they are in good condition. This means mowing lawns and keeping pool water clean.
If a tenant damages your property significantly, it is up to them to repair the damage out of their own pockets. This applies to unusual damage, like punching a hole in a wall, staining the carpet or breaking a window. It does not apply to normal wear and tear, like foot tracks in high-traffic areas. When repairing damage caused by tenants, you can ask them to have it fixed themselves, or you can choose a repair company to do it for you, taking the cost out of the tenant's security deposit.
Often misunderstandings result in conflict between tenants and landlords. This is why it is important to provide your tenants with a checklist to ensure they fully understand what is required of them.
As a landlord, remembering all the rules can be confusing. For a small monthly cost, it makes sense to hand the responsibility to an experienced property manager. They will be able to communicate with your tenants, enforce the rules and liaise with necessary tradespeople and suppliers. Your property manager will also be completely across all your rights as a landlord and will be up to date with changes in legislation.
Call us if you need us to manage your property!
Why inspection reports are worth the effort
Regular inspections are another important factor when you have an investment property. Having the state of the property reviewed a few times a year will prevent issues going from bad to worse without you realising.
After the previous tenant has moved out and before a new tenant moves in, take the time to complete a detailed inspection report. This way, you'll have a description of the current condition of the property to compare when the next tenant moves out. Don't forget to check often-overlooked areas, like air filters, baseboards, light fixtures and drains.
When completing your inspection or having a property manager do this on your behalf, get photos of all damage. While you may think you'll be able to remember the details from a written description, time has a funny way of messing with your memory. With photos, you'll be able to see exactly what everything looked like when the tenant moved in so that you know exactly what damages they are responsible for.
Why you need landlord's insurance
Landlord's insurance policies are designed to protect you in the event that a tenant defaults on their rent payments. If furniture is included in your rental, it also covers any theft when the tenant moves out. Finally, it protects you if your property is damaged by a natural disaster, like an earthquake or cyclone. Not all policies are exactly alike, so make sure you fully understand what is and is not covered under a particular policy before you purchase it.
Of course, you hope you will never need to make a claim on your policy, but it is far better to be protected and not need it than to not have protection when you need it most.
The importance of clear-cut contracts
Whenever a new tenant moves in, even if they are friends or family members, it is crucial that you provide them with a detailed contract to sign before starting their tenancy. This is the best defense you have to protect your landlord rights and avoid disputes with tenants down the track. If you have questions about your rights as a landlord, just give us a call today!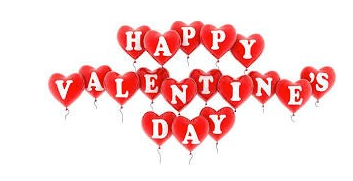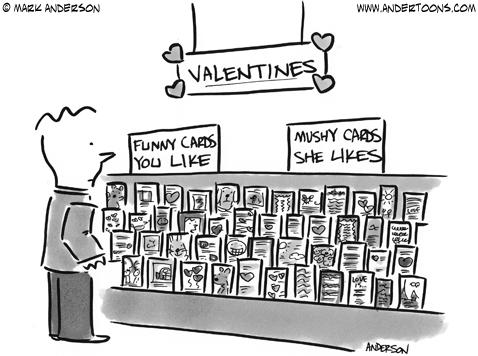 Many people in countries such as Australia celebrate Valentine's Day by giving flowers, chocolates, jewelry or other presents of all shapes and sizes to their loved ones or those they admire. This event falls on February 14 each year.
Celebrate Valentine's Day
Valentine's Day, also called Saint Valentine's Day, is a day that many Australians celebrate with someone they love.
Typical Valentine's Day activities include: Picnics in the park. Buying gifts of chocolates, flowers, jewelry, or other items for their loved ones. A romantic meal at a restaurant. A boat cruise with a special meal. Sharing Valentine's Day messages via social media and radio announcements.
Some people choose Valentine's Day as the day to propose to their partners, while others set February 14 as their wedding day.
Some charities, non-government organizations, or community organizations hold special events, such as a Valentine's Day ball, to raise funds for various causes that help others in need.
Happy Valentine's Day to all of you... May your heart be filled with overflowing LOVE through to eternity with that special person in our life.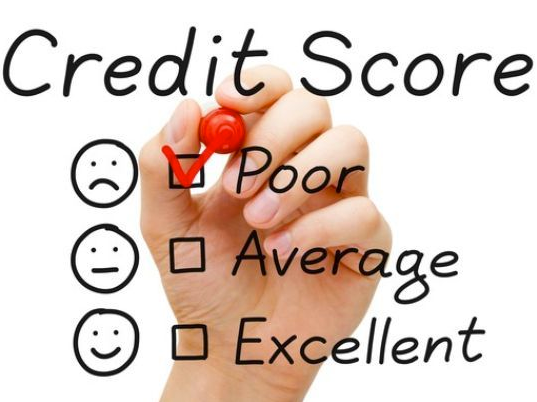 What You Should Know About Having Bad Credit Files & Repair!
It isn't that difficult these days to find that you might have a default or court judgement listed on your credit file without you even knowing it.
The credit reporting system is cruel and obtaining finance or credit is almost an impossible task with only a few lenders in the market place willing to consider an application.
However, this usually comes at a price with considerably higher interest rates! It is possible on many occasions to have these removed from your credit file and usually the savings in interest payments are worth pursuing having this done. It does come with a warning of danger says David Riddy, Client Relationship Officer, CERTUS Legal Group.
To obtain access to your credit file please click below and if you wish for a FREE appraisal then forward your details to me for assessment.
Dun & Bradstreet Credit File: http://dnb.com.au
Equifax Credit File: http://www.equifax.com.au
That's it from me until next time!
Drop me a line to say hello and have a great Valentine's Day :)
In the meantime, stay HEALTHY, WEALTHY and WISE!!!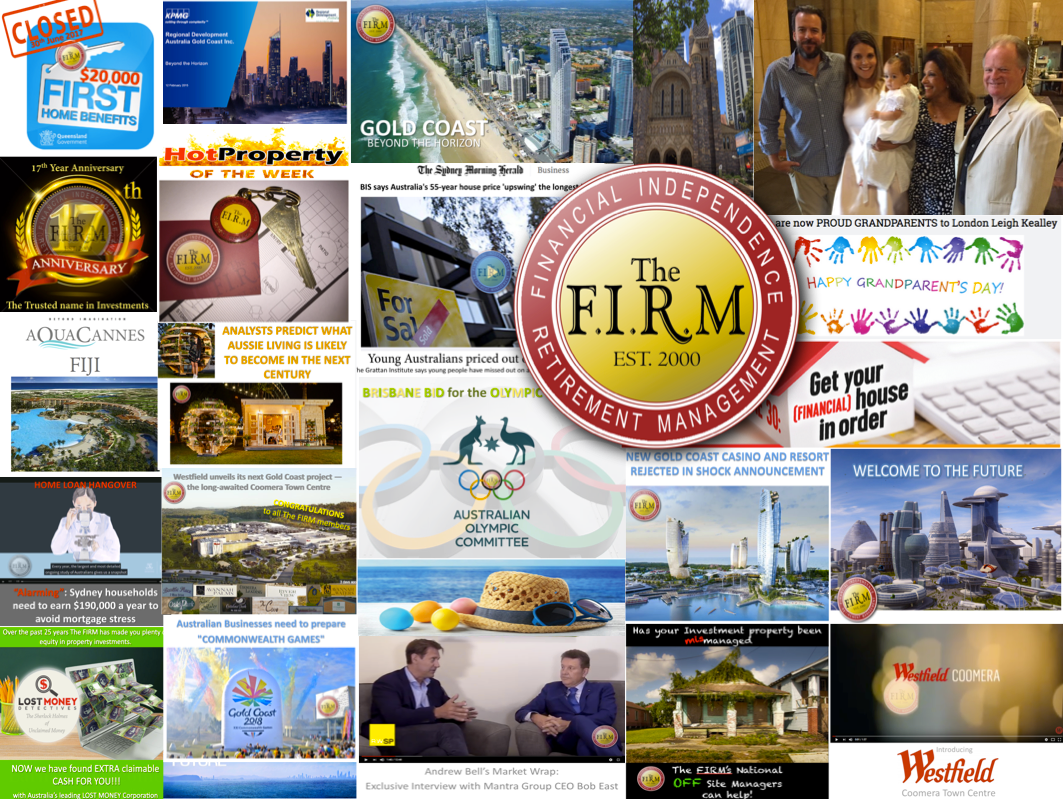 Good morning everyone,
Now we can all rest up after an intense holiday break Ha-ha!!!
Obviously a well-earned break, then we slip in another holiday for Australia Day just to remind us how much we are all missing work :) ONLY JOKING!!!!
As we reflect back on last year I have been amazed at what we have achieved. As for me, it was another year of establishing strong business relationships to secure the stable foundations for the NEW direction of The FIRM.
In our long-term business plan, created 18 years ago, we continue to maintain our 'Standard of Excellence' with you as we journey through life together. Thank you for sharing :)
The FIRM Technologies
The FIRM and our team have been continually sourcing new and innovative ways to improve our building systems. As you are aware The FIRM Technologies has been operating now for many years developing and improving a lightweight concrete panel building system for The FIRM Construction Company for modular construction.
The FIRM Construction Company
This year we are pleased to announce that we are going into full production. This will provide members with many benefits for the future which will be published soon. I want to take this opportunity to thank all those people in our team and associates who assisted us with their product knowledge, financial support, advice and genuine interest over the years. Thank you!!!!
The FIRM Future Fund
We have been working on many strategies over the past few years to move all our old property investments as they diminish their 'used by date'.
Many of you, through the advice of Asset Finance, have structured your property portfolio's substantially.
Remember when we all bought our first investments together paying between $60,000 to $80,000 each. Now those properties are worth more than $300,000 to $500,000+ each... Remarkable!!!... Thank you for your faith in sharing our vision for the future.
We have been carrying out our due diligence on a corporation as part of our ongoing commitment of service to you to provide a solution to sell all your old properties.
We are currently trailing our first old secured estate development sale in Coomera which should be finalised early next month.
If successful then stay tuned when we relaunch our "BRING OUT YOUR DEAD" campaign when we stage and release each old development estate for sale. This will give you the opportunity to re-invest in The FIRM for higher returns. More about this later!
In the meantime, stay HEALTHY, WEALTHY and WISE!!!
Welcome to 2018!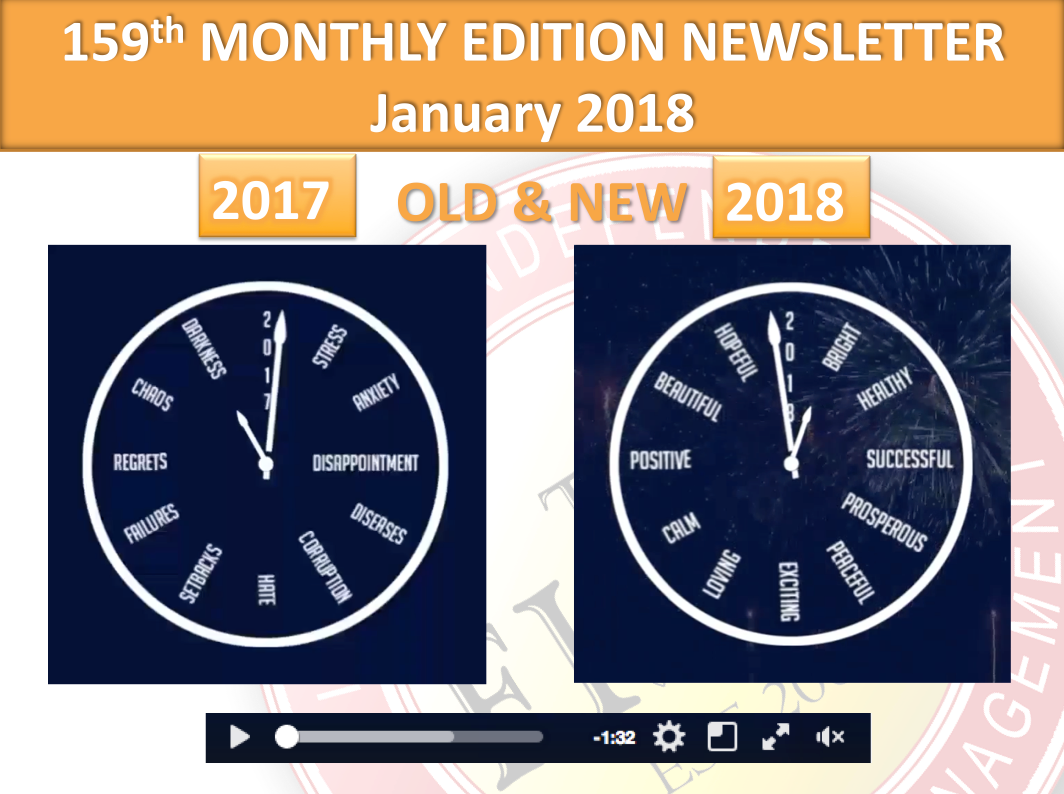 Good afternoon everyone,
To all our dear friends, relatives, business associates and members, may this year of 2018 be a blessed year of abundance in everything you wish for.
Looking forward to another incredible year ahead of love, laughter, happiness & prosperity together.
Kindest regards,
John & Annette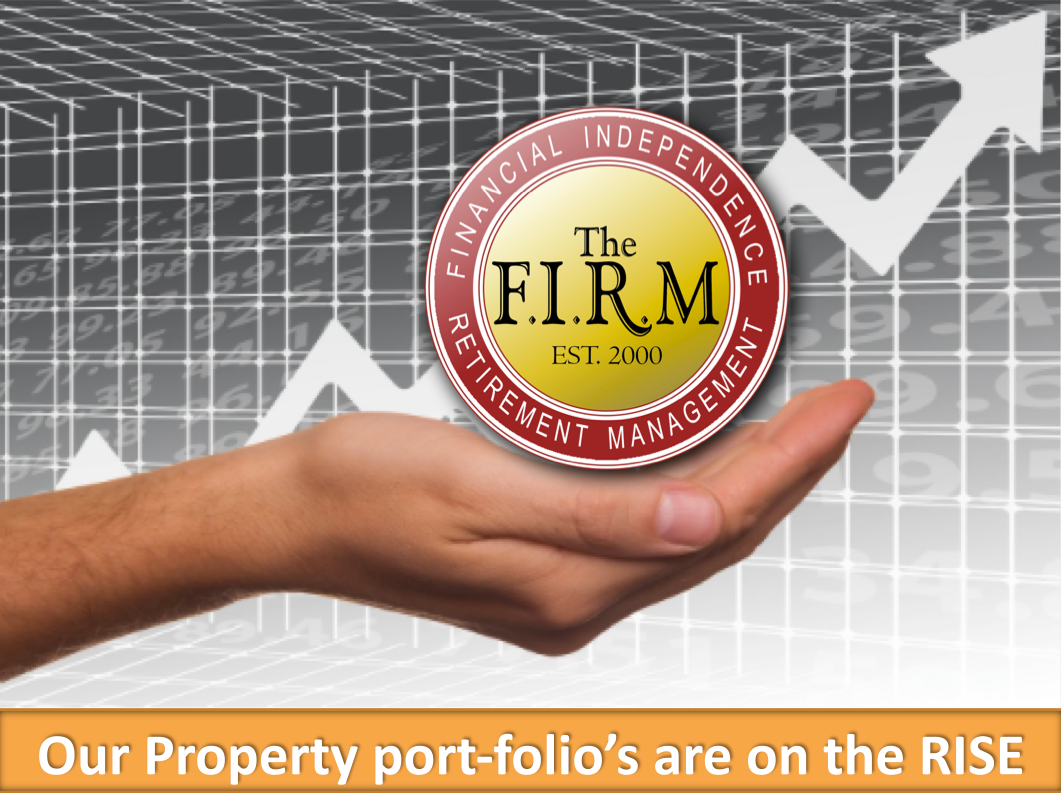 In the last quarter of 2017, month-on-month home value growth rates slowed considerably. In October and November there were little capital gains achieved across most capital cities. However, across the year growth remained very positive in most markets. Darwin and Perth were the exception, where growth was still in negative territory during 2017.
The good news for these markets is that analysts are expecting them to pick up somewhat this year, as employment and economic growth look set to improve in both regions. In terms of capital growth around the nation, the outstanding performer for 2017 was Hobart at +12.25% pa.
2017 Interest Rates
Even though we haven't seen an official rate rise from the Reserve Bank of Australia (RBA) since 2010, interest rates did increase for both owner-occupiers and investors in 2017.
On average, owner-occupier variable interest rates went up by 0.15% pa and the average variable investor loan went up by 0.34% pa.
Lenders indicated that the reasons for these increases outside of RBA movements are their increasing costs, other economic factors and a crackdown on risk management by regulatory bodies like the Australian Prudential Regulation Authority (APRA).
What's in store for 2018?
CoreLogic is predicting the RBA will make no rate increases during 2018.
This is good news for new home buyers, property investors and current home owners alike.
2018 will be a great time to focus on paying down your mortgage whilst interest rates remain low. The slow-down in home value growth during 2017 is a sign the nation's property market may be cooling.
According to CoreLogic, the softening in the market is being driven by restrictions on interest-only loans by APRA. This restriction has significantly reduced property investment activity and therefore there is less competition to drive up prices.
This is good news for first home buyers and we should see this sector of the market pick up during the first quarter of 2018.
Call us now for a home loan health check.
An increase of 0.15% pa (or in some cases more) on your home loan can amount to a significant rise in your mortgage repayments however our lending market is still very competitive. I
f you've had your home loan for a while, now is the time to talk to us about a home loan health check.
We'll be happy to compare the market to see if we can secure you a better rate with a different lender.
Remember, we're here to help you to manage your mortgage and support you to achieve your property goals in 2018.
Please give us a call for a chat about your plans. We'd love to hear from you!
Kindest regards,
"Sharing this information with a friend is the best compliment you can give"
DISCLAIMER: This Newsletter and its attachments may contain privileged or confidential information. It is solely for the named addressee. If you are not the addressee indicated in this message (or responsible for delivery of the message to the addressee) you may not copy or deliver this message or its attachments to anyone. Rather you should permanently delete this message and its attachments and kindly notify the sender by reply email. I am licensed to sell Real Estate and do not purport to be giving investment advice. This is a matter for experts who have knowledge of your specific circumstances and I recommend that you take such advice. Whilst the publisher and author believe that the information contained in the publication is based on reliable and researched information, no warranty is given as to its accuracy and persons relying on this information do so at their own risk. Anyone who intends to use the information as the basis for making financial or business decisions should first obtain advice from a qualified professional person. This article is published on the understanding that neither the publisher nor the author is responsible for the results of any action taken on the basis of the information published; and is not engaged in rendering legal, accounting, professional or other advice or services. The publisher and author expressly disclaim all liability and responsibility to any reader of this publication as a consequence of anything done, or not done, by a reader relying upon any part of this publication. ©This article may not be reproduced in full or in part without the specific written consent of The FIRM and the Author. If you are not a member or friend who is receiving this information, who no longer wishes to receive any exciting news from our bulletins, please reply to this email and UNSUBSCRIBE in the subject line.